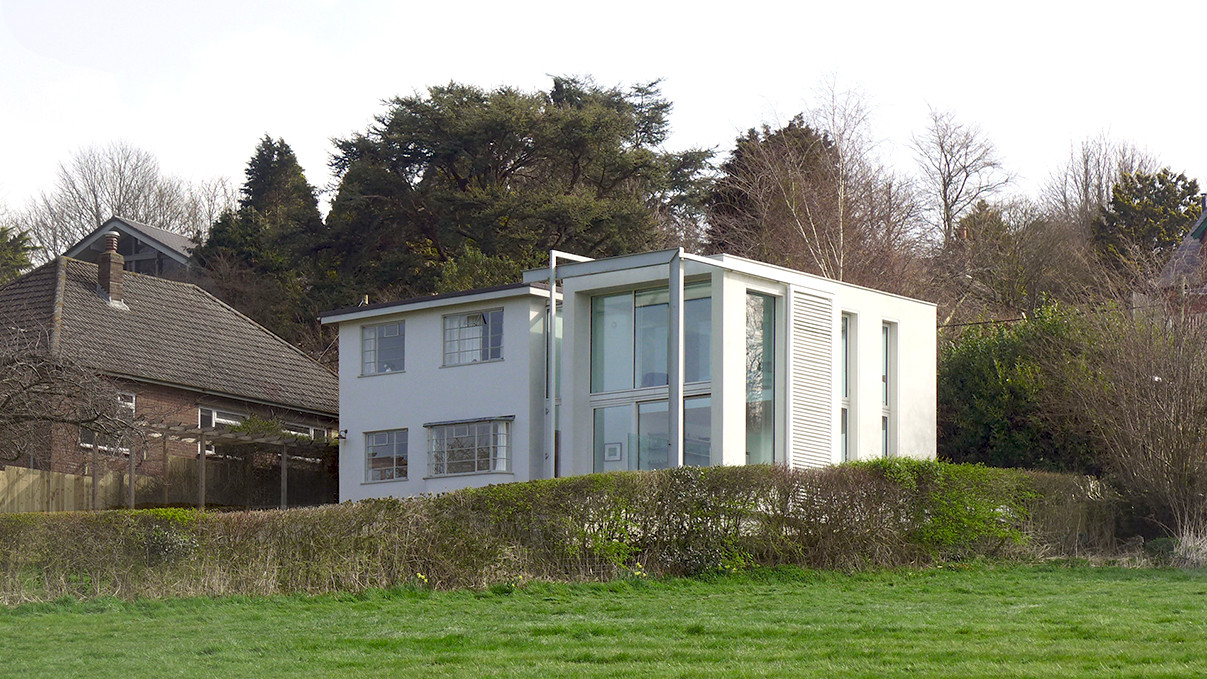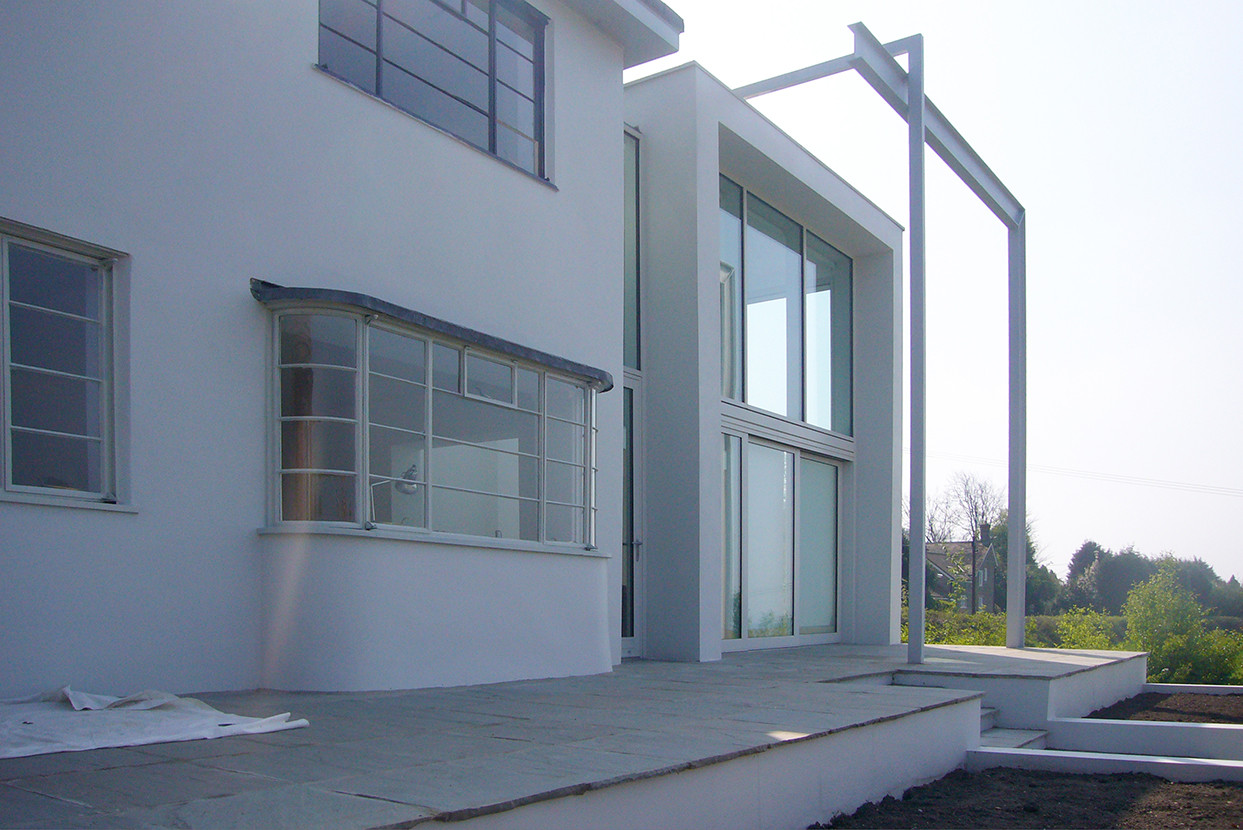 Key Information
Date: 2006
Client: Private Client
Location: Shaftesbury, UK
Floors: 2
Director in Charge: Billie Lee & Richard Horden
Overview
The owner, a film producer and his family, wished to expand their existing house.
The new volume is visually separated from the original house and connected only by a glazed link. This preserves the integrity and symmetry of the existing 1930s style building.
The new extension provides a generous kitchen and dining area on the ground floor with a direct connection to the garden. On the first floor gallery, the master bedroom and bathroom suite have elevated views through the double height glazed façade over the valley and wonderful rural landscape. The overlapping steel frames visible on the exterior are a reference to the early modern movement.
Consultant Team