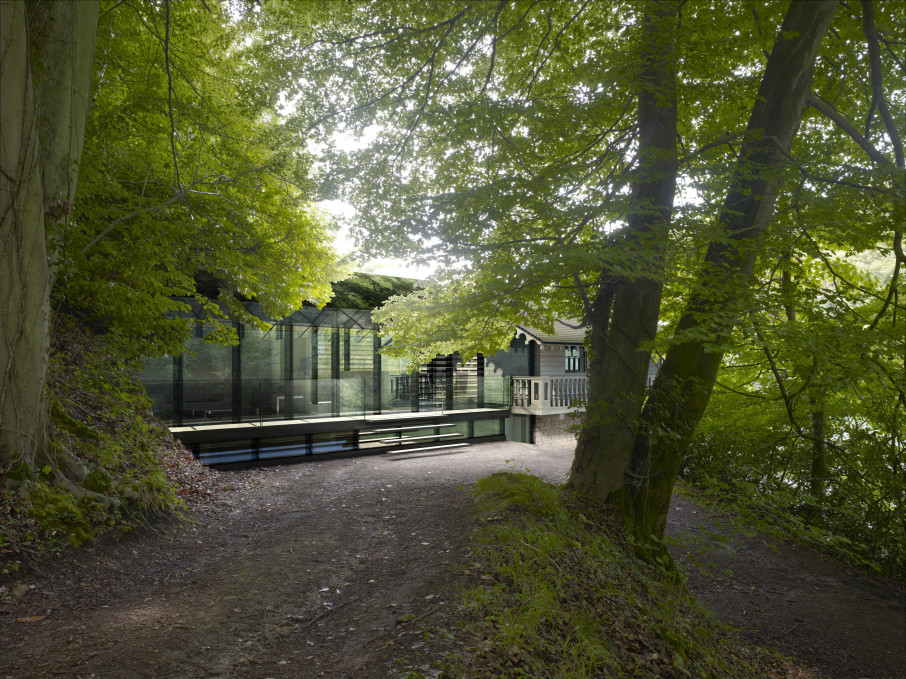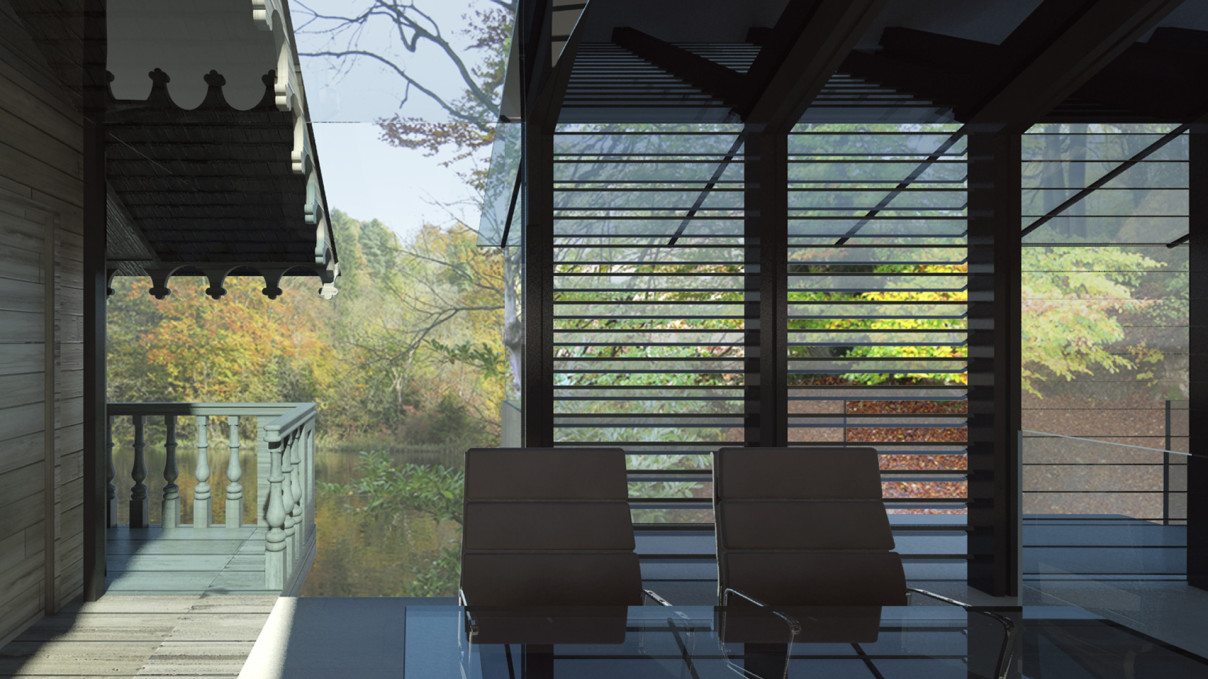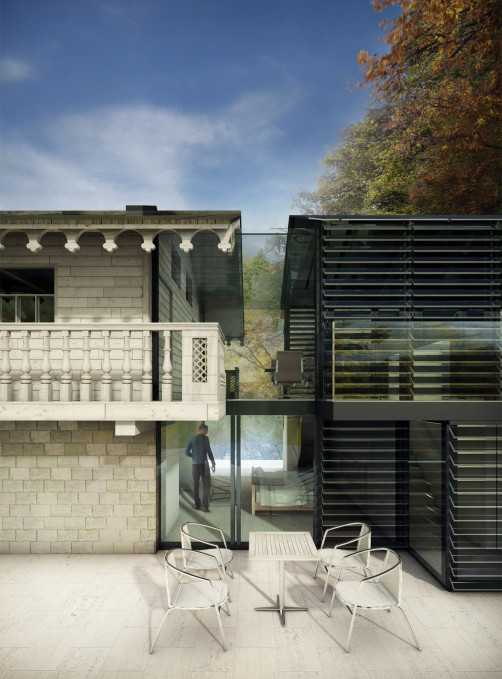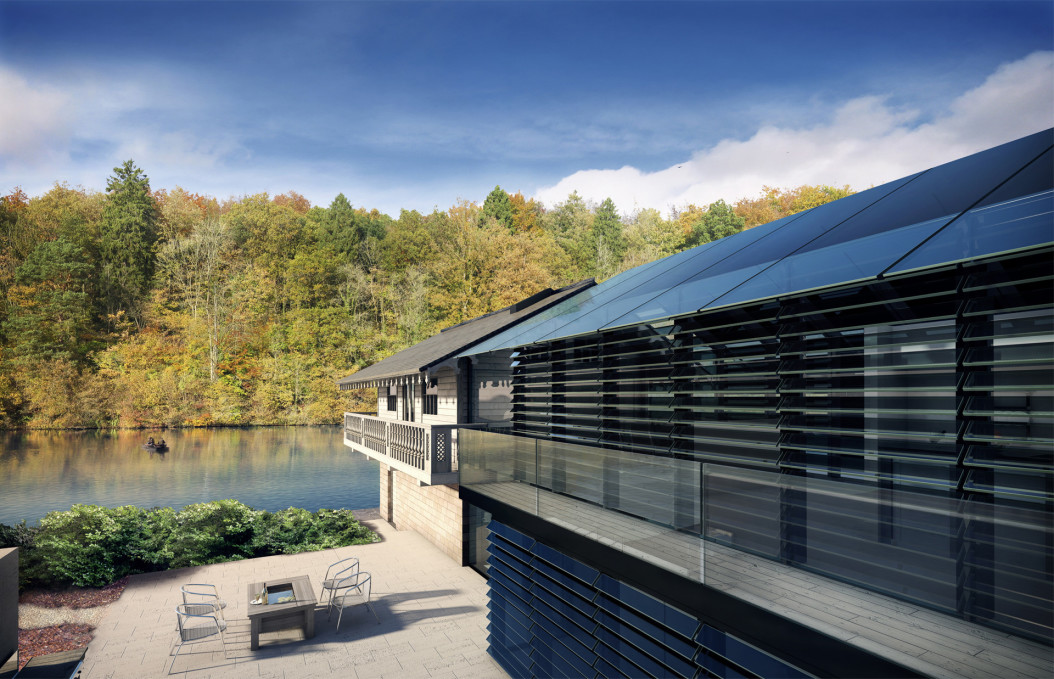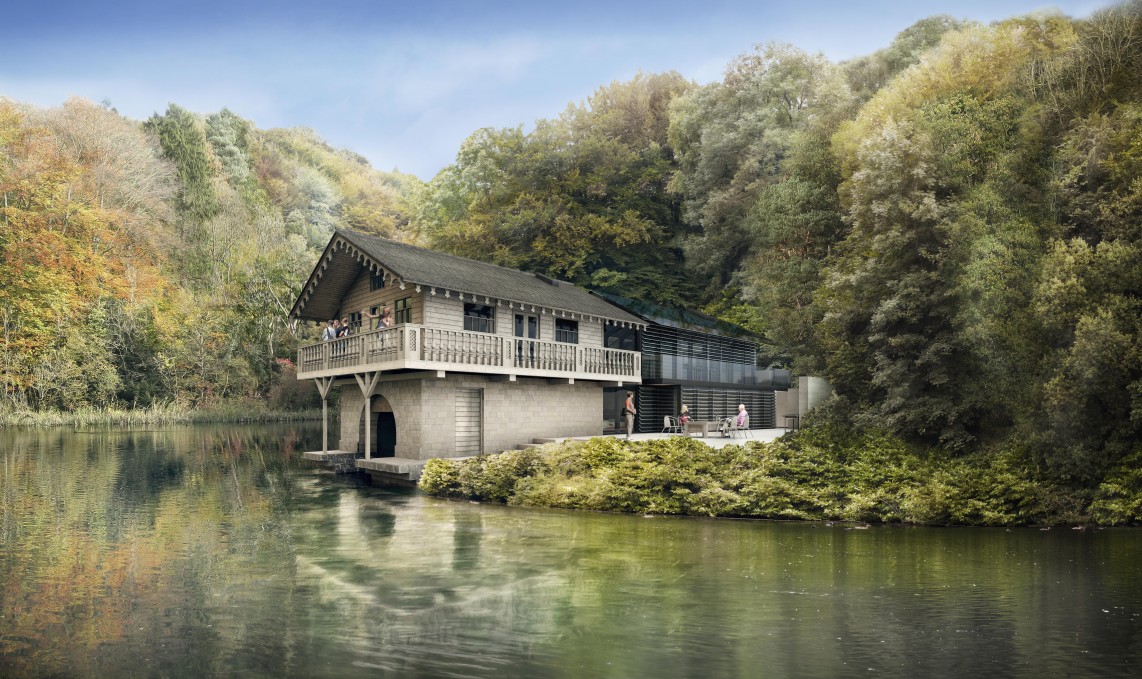 Key Information
Date: 2010
Client: Private Client
Location: Cotswolds, UK
Floors: 2
Overview
The Boathouse is located on the south bank of Gatcombe Water, 1.8 miles from Nailsworth, Gloucestershire and is surrounded by an area of woodland known as Hazel Woods.
The boathouse was originally built in 1830 with the primary purpose of providing shelter and storage for boats and accommodation for people who fished on the lake. The original building has a unique relationship with its site, providing a charming visual link between the land, water and woodland.
Horden Cherry Lee secured planning consent in 2010 for a modestly designed contemporary extension to the boathouse.
The proposal extends the boathouse in a true sense; the existing form is continued into the woodland setting. Materials and colours are recessive, dark toned and reflective to maintain the importance and prominence of the existing boathouse and reflect the beautiful surrounding trees and generous landscape both in the glazed roof and facade.
On approach from the woodland, the extension is seen as an elevated single level building. It allows the existing foreground and important trees to be retained. The upper ground level is lifted in the same manor as the old boathouse. The repeated section of the new building is an extrusion of the existing creating a sympathy and empathy with the existing charming old boathouse.
Various elements that make up the new extension have the same delicacy of scale and proportion as the old boathouse. The balcony edges match, balustrade heights align and the scale of the horizontal glass louvres relate to the existing white painted timber planked cladding. The majority of the new extension is screened with a surface of grey toned glass louvres for architectural restraint, reflection of the landscape, visual and environmental control.
Consultant Team
Structural Engineer: SKM Anthony Hunts
Environmental Consultant: Roger Preston + Partners
Facade / Cladding: SKM Anthony Hunts
Arboricuturalist: Tree Maintenance Ltd
Ecologist: URS Corporation Ltd