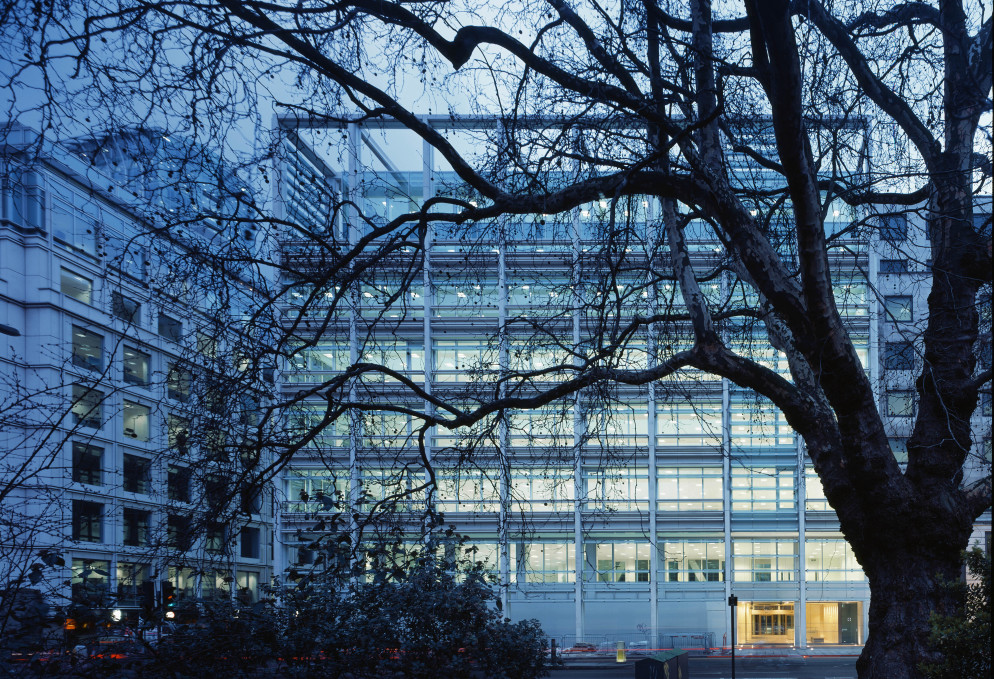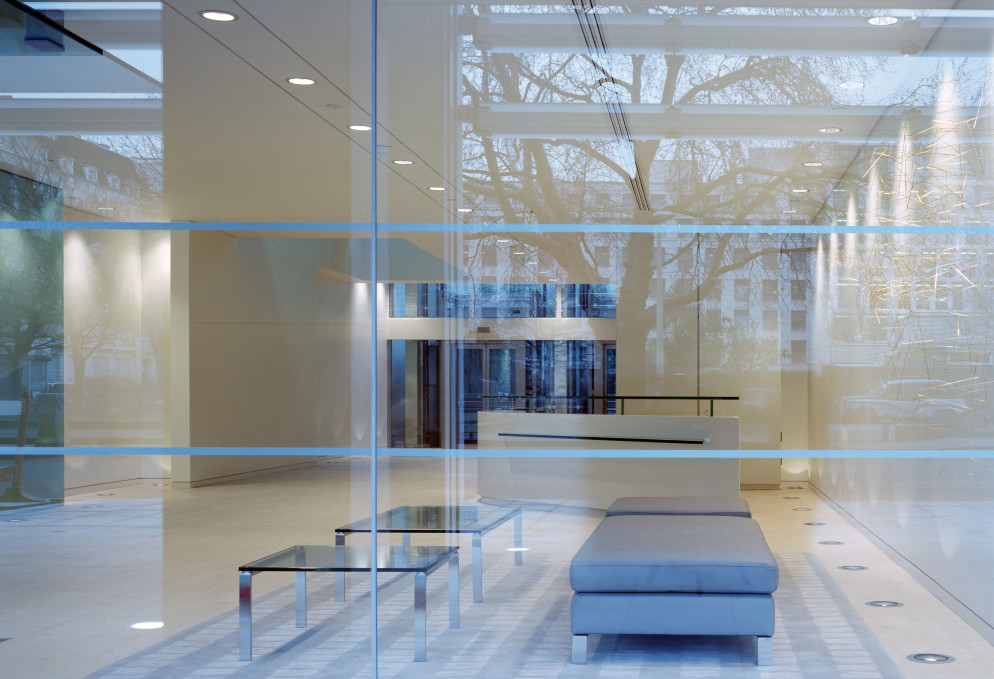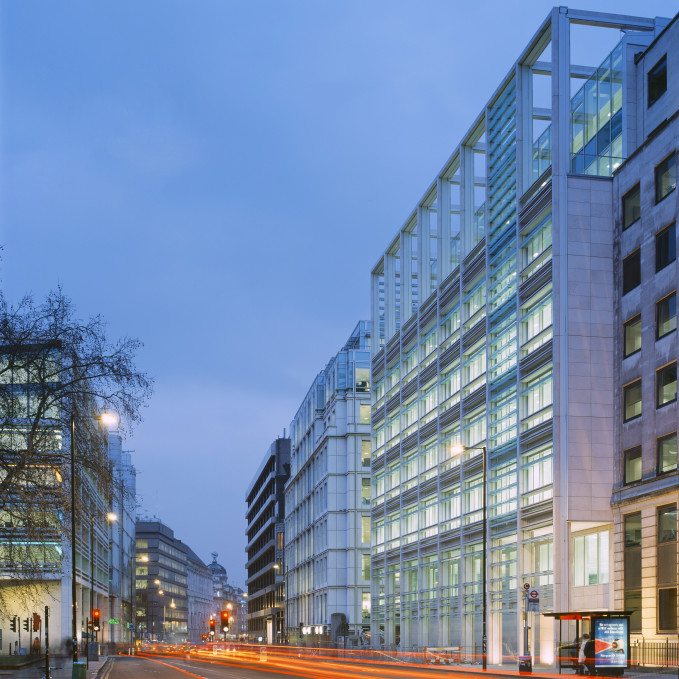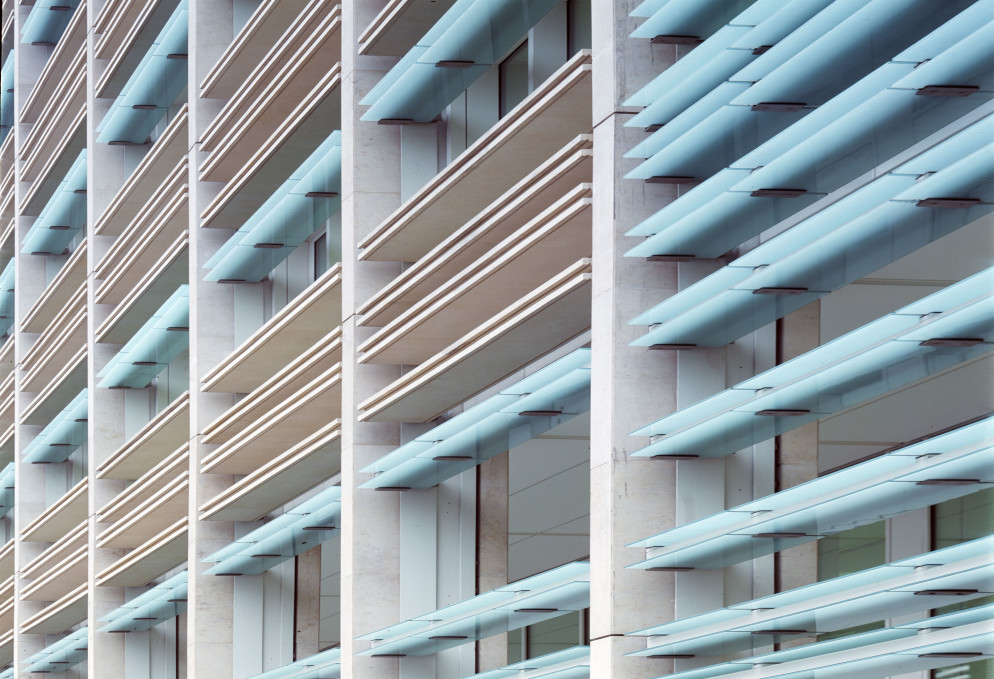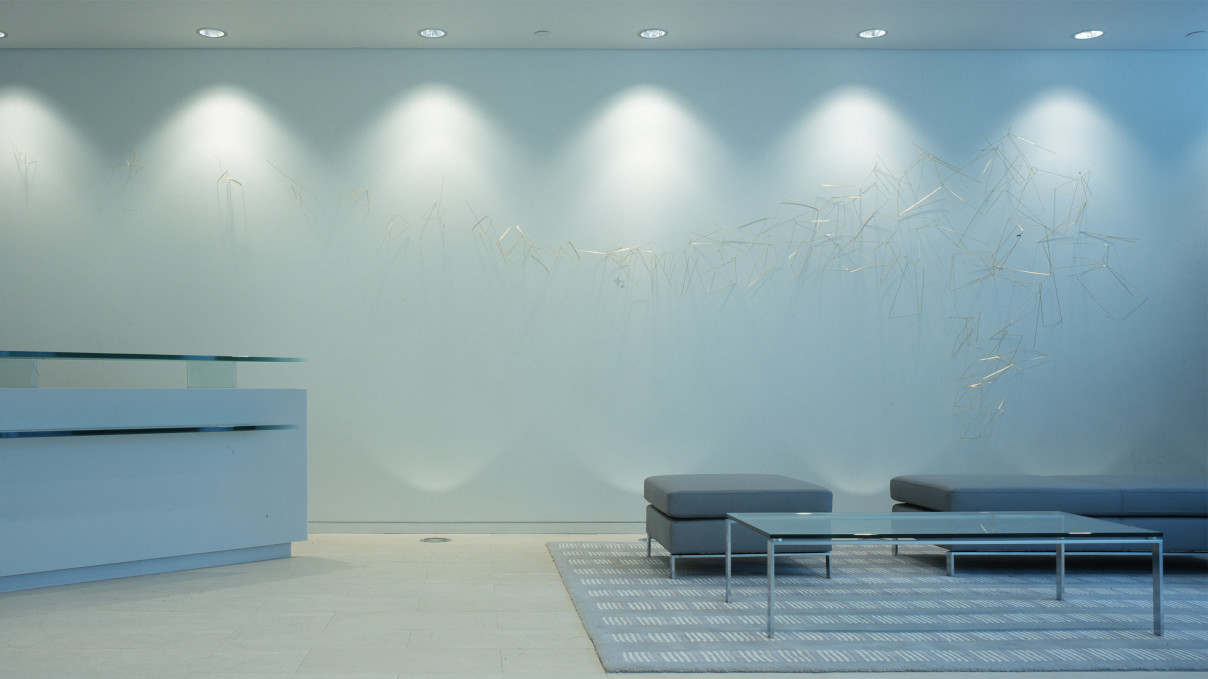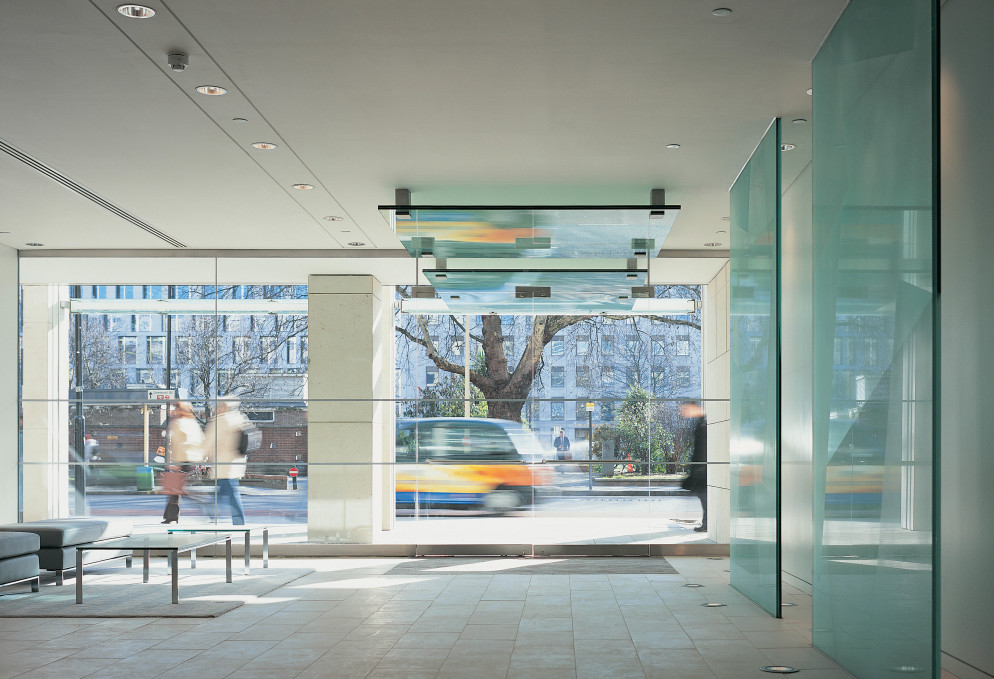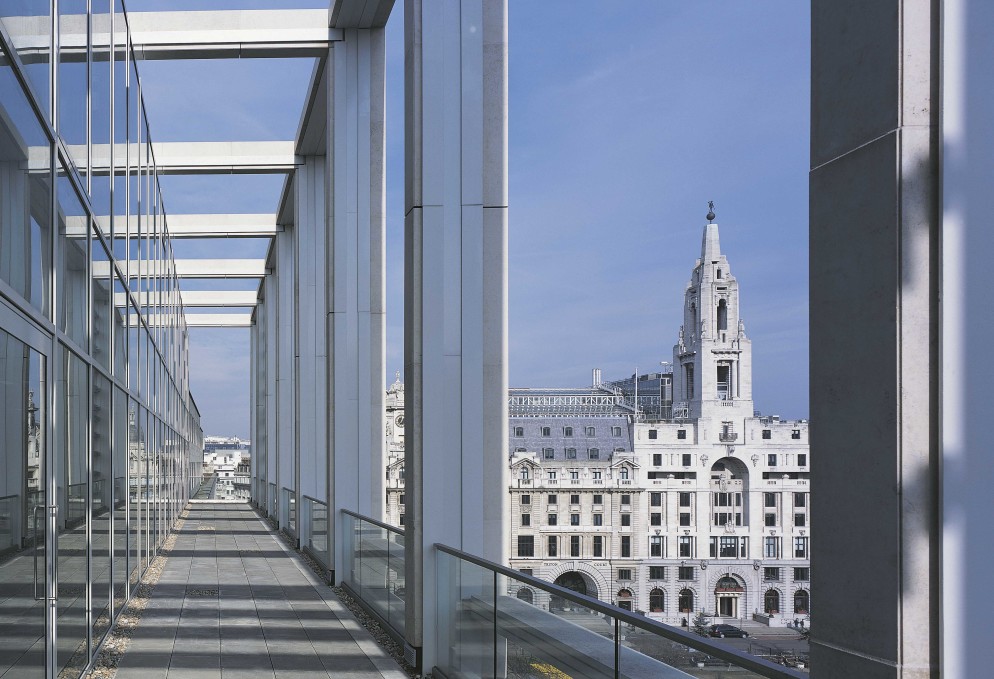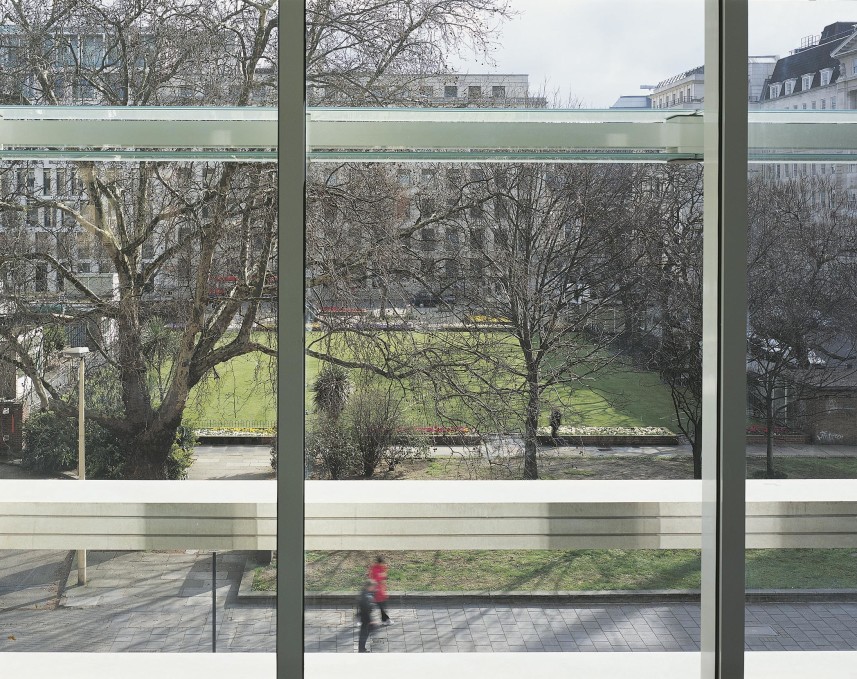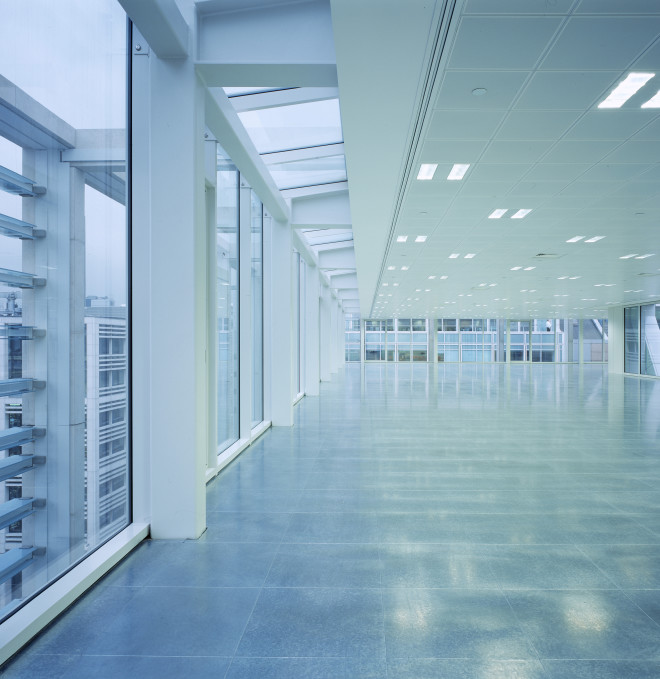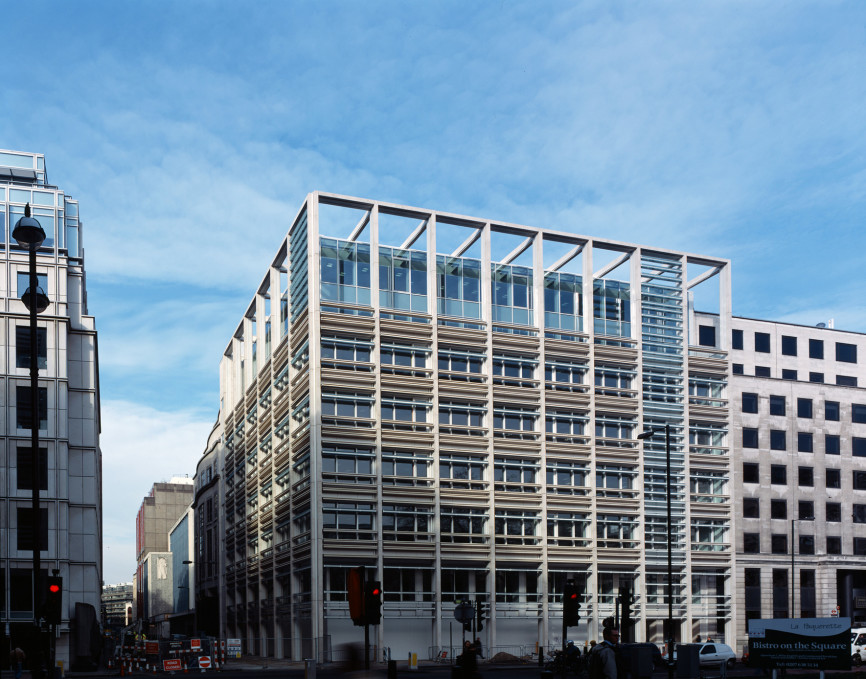 Key Information
Date: 2004
Client: Royal Bank of Scotland Property Development
Location: London, UK
Budget: £15,000,000
Floors: 8 (including ground and basement levels)
Height: 48.475m
Total GIA (m²): 6,800
Overview
Horden Cherry Lee Architects completed this new 6,800 sqm speculative office building for The Royal Bank of Scotland in March 2004 after winning the commission in a limited architectural competition in 2000.
It replaced an older building, increasing the floor space by around fifty percent per floor by extending the building forward over a double height colonnade. This also improved the public realm creating sheltered outdoor seating for the ground level retail space. Careful negotiations with the London Borough of Islington enabled these changes, which resulted in substantial floor space gains for the client. They also produced a much better townscape and architectural solution for the building, which is in the Finsbury Square Conservation Area.
As a result, the new scheme provides modern, efficient, flexible office floors that are 15 metres deep and column-free. Flush internal facades ensure the space can be flexibly partitioned. An open ground floor colonnade houses a restaurant, shops and the main reception area to the offices, and sets a precedent for future development on Finsbury Square. In the townscape, the building establishes a strong corner entrance into the square from the south along Finsbury Pavement and responds in scale and proportion to adjacent buildings.
Columns on the external façade provide a vertical emphasis to the main elevations with horizontal stone and glass louvres spanning between them adding depth and scale, and shading the offices.
Consultant Team
Main Contractor: Sir Robert McAlpine Ltd
Project Manager: Bignell Project Management
Planning Authority: London Borough of Islington
Structural Engineer: Adams Kara Taylor
M&E / Services Engineer: Hoare Lee
Surveyor: Marshall Associates
Quantity Surveyor: Capita
Acoustic Consultant: Hoare Lee
Fire Safety: Hoare Lee
Letting Agent: Insignia Richard Ellis
Daylight / Sunlight: Edmund Kirby
Vertical Transportation: KONE
Model Maker: Unit 22 Modelmakers
Visualisations: Smoothe