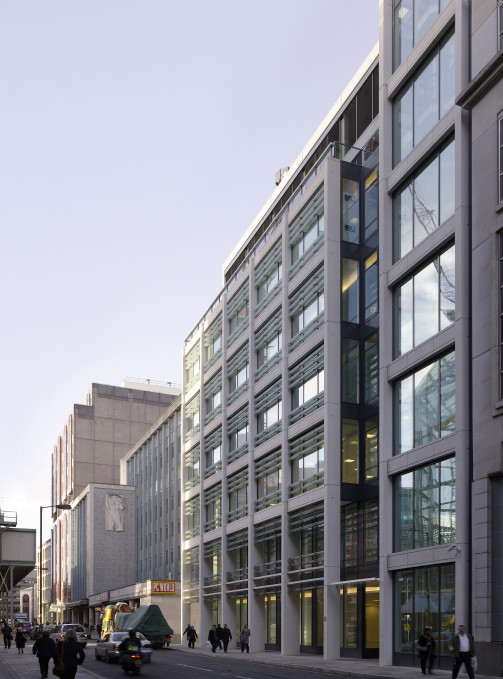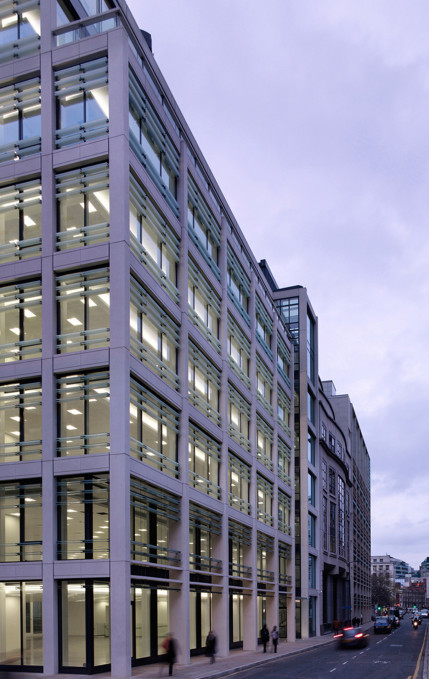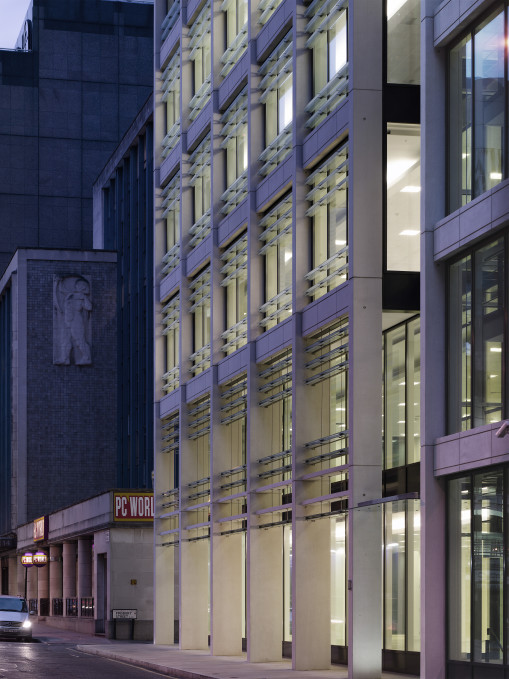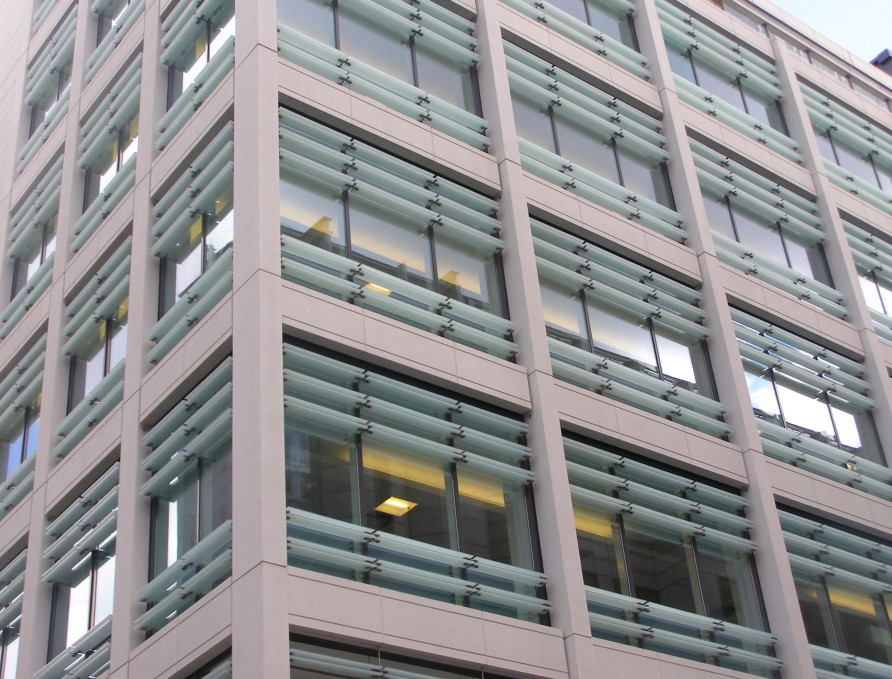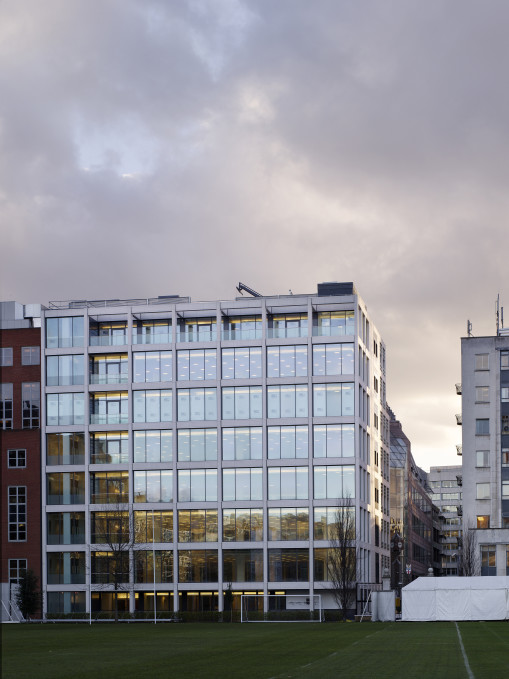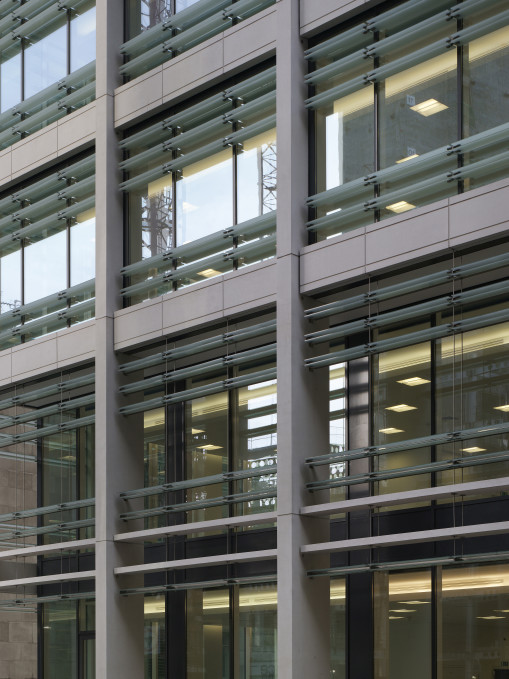 Key Information
Date: 2007
Client: Fairplay Estates Ltd
Location: London, UK
Budget: £13,000,000
Floors: 8 (including ground and basement levels)
Height: 51m
Overview
This new 5,400 sqm speculative office building was completed for the shipping company Bourchard Lines in August 2007. After winning the commission in a limited competition in 2002 the new development now provides high standard offices on eight levels.
The design is a response to the triple aspect site overlooking the Honourable Artillery Grounds to the north, Finsbury Street to the west and Chiswell Street to the south.
Projecting pre-cast columns catch the light to emphasise the vertical, while etched glass white louvres provide solar protection – and avoid creating a deeply shadowed façade that more conventional projecting horizontal louvres might generate. As a result, the façade has depth and robustness while reflecting light back into the narrow street and onto the high office ceilings, reducing the need for artificial light.
By locating the core along the party wall, floor space and natural light are maximised, while internal columns are minimised. The resulting 9m x 9m structural grid provides a floor plate that maximises flexibility for the occupier.
Consultant Team
Main Contractor: KIER London
Planning Authority: London Borough of Islington
Planning Consultant: David Smith Planning
Structural Engineer: Arup
M&E / Services Engineer: Skanska Rashleigh Weatherfoil
Surveyor: Marshall Associates
Quantity Surveyor: AYH PLC
Letting Agent: Knight Frank
Daylight / Sunlight: Edmund Kirby
Facade / Cladding: Arup
Vertical Transportation: Otis Ltd
Model Makers: Unit 22 Modelmakers