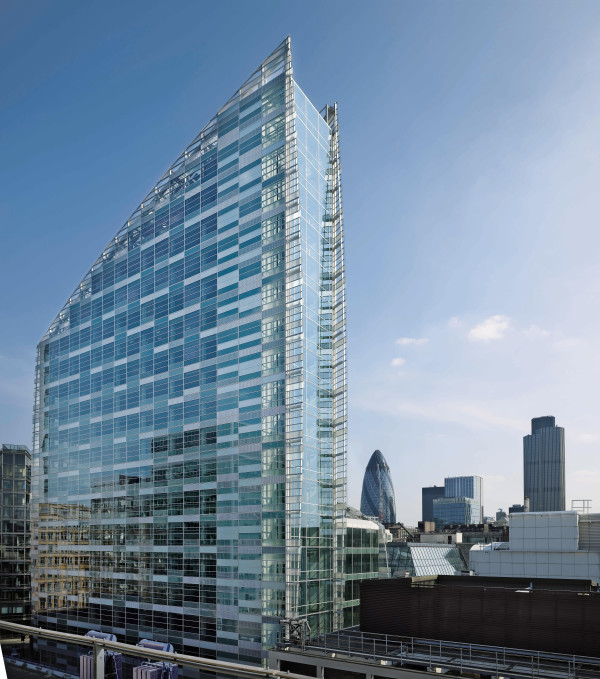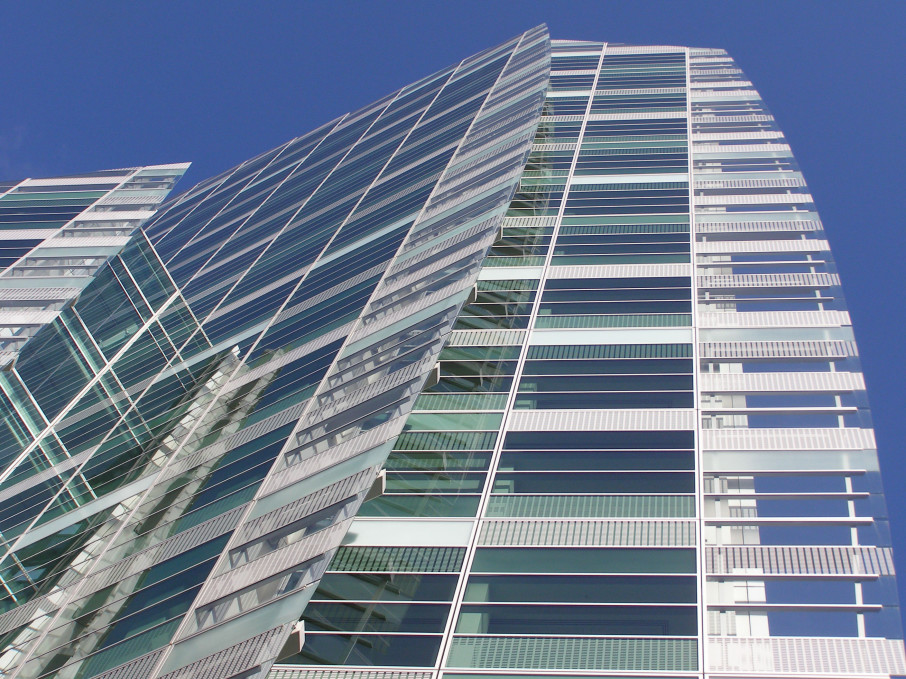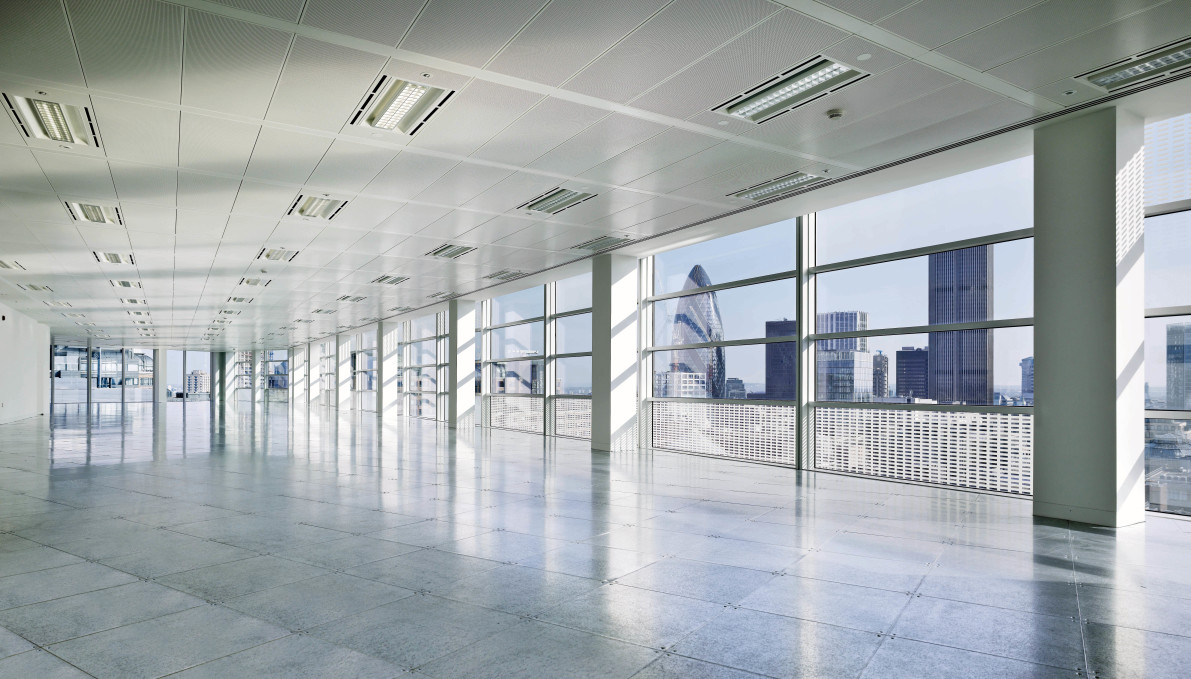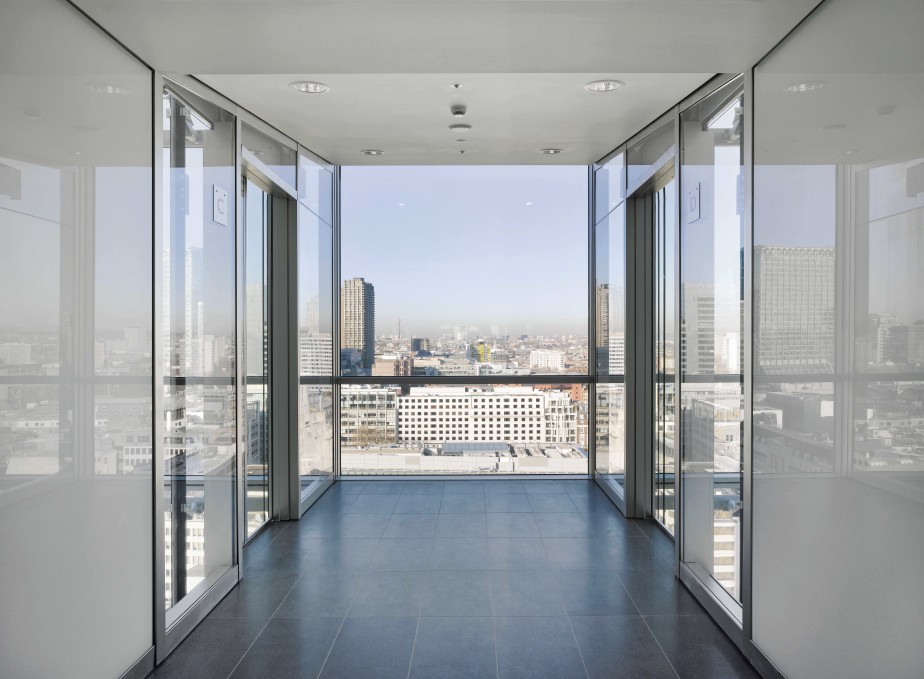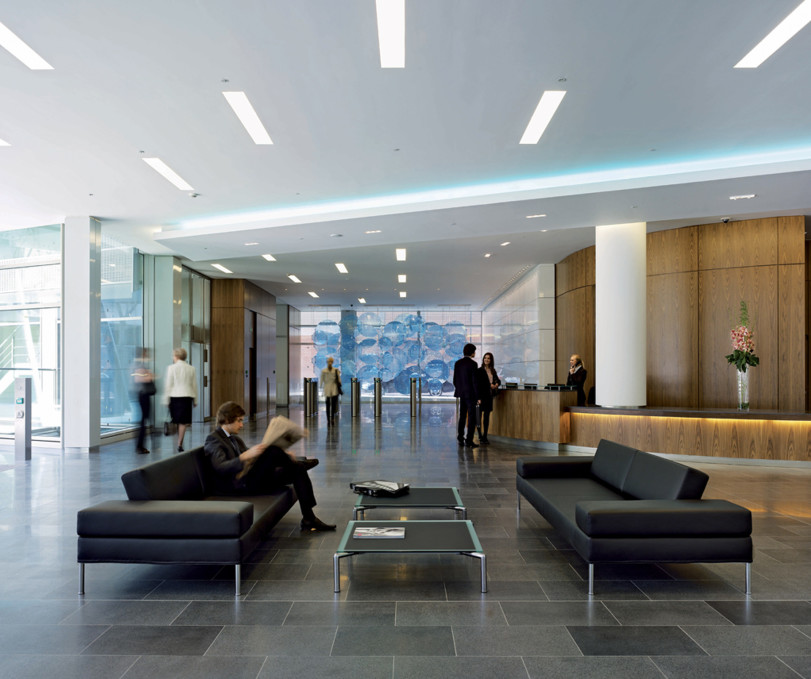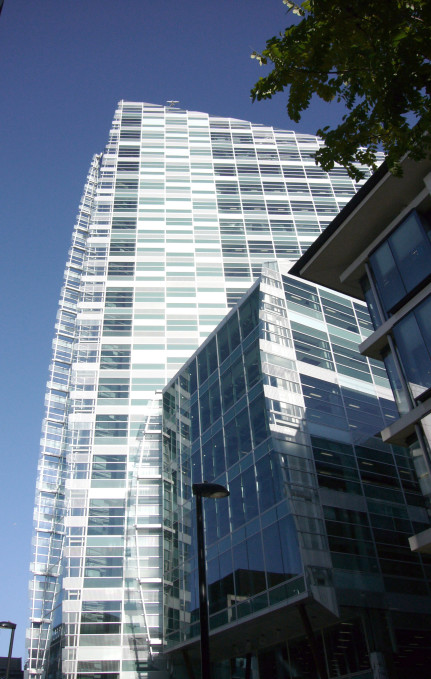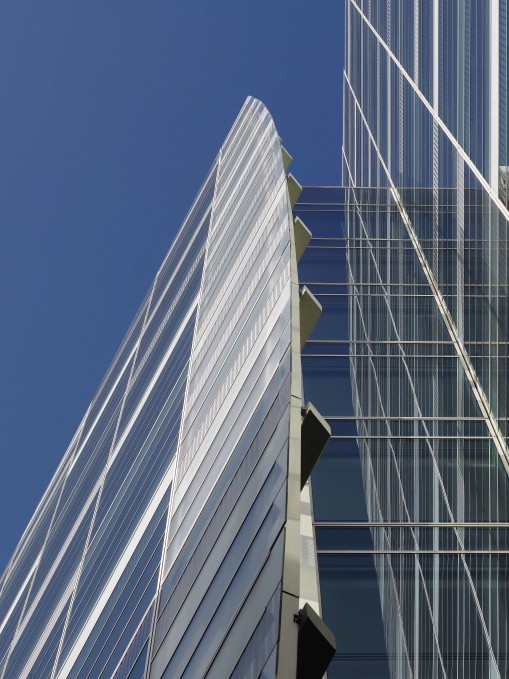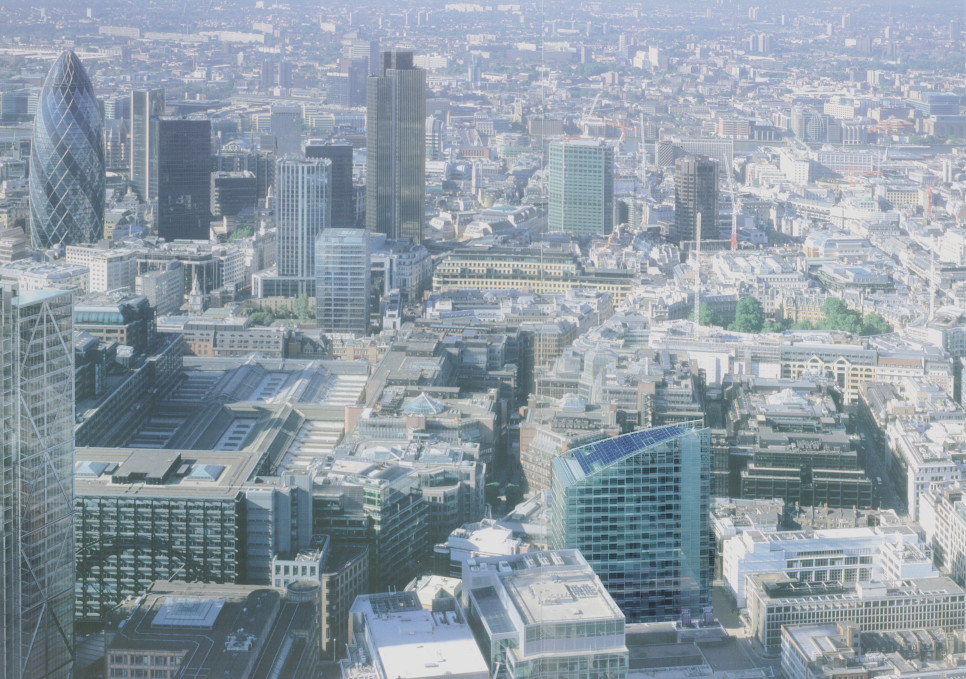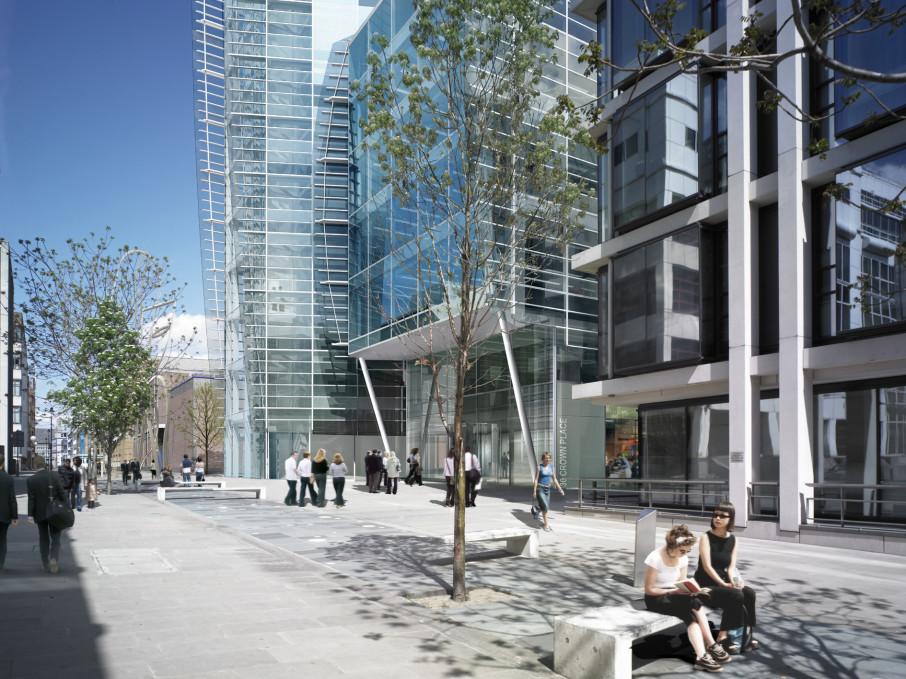 Key Information
Date: 2009
Client: Greycoat Estates with HDG Ltd
Location: London, UK
Budget: £60,000,000
Floors: 17 (including GF)
Height: 81m
Overview
30 Crown Place is located adjacent to the Broadgate development in Hackney's 'City Fringe' at the southern tip of the Borough. This 25,000 sq m, 16 storey speculative office building, completed in 2009, became the HQ for the international law firm Pincent Masons. The client brief of 10,000sqm was twice what the planning brief suggested. Careful townscape analysis and building form design development delivered a much larger building than was envisaged at the outset. This building, now completed, together with 10 Crown Place and associated public realm improvements (designed by Stephen Cherry and David Franklin whilst at MJP architects), has proved a catalyst for further investment in this area which is now seeing a number of significant projects come forward.

The massing and form of this unique city office building evolved from careful analysis of the existing townscape, directions of arrival, and the historic street patterns. The ascending spiral of different heights of massing relates to adjacent building scales culminating in the tallest element acting as a new focal point and way-marker onto Crown Place. The diagonal split form fuses the geometric street layout emanating from Finsbury Square with the historic angled route of Earl Street. This created a dramatic prismatic composition. We introduced slightly curved edges to the curtain walling to all of the north and south facing facades. These 'sails' soften the form to create a human scale at street level and a movement that signposts the main entrance, whilst the pixilated glazing pattern creates a surface texture disguising individual floor slabs.

The panoramic lifts on Crown Place act as a lantern or way-marker for visitors, guiding them to the recessed entrance creating a small public area, linked with the pedestrianised Crown Place and thus creating a 'node' point between Broadgate and Shoreditch to the north.

The architecture has a light, spirit-lifting quality. The surface texture of the building is symbolic of a new visibility of office buildings reflecting the digital character of the modern workspace.
Consultant Team
Project Manager: HDG Ltd
Structural Engineer: Whitby Bird
Planning Authority: London Borough of Hackney
M+E / Services Engineer: Norman Disney Young
Quantity Surveyor: Davis Langdon
Highways Consultant: Arup
Letting Agent: Debenham Tie Leung
Planning Consultant: GVA Grimley
Rights of Light (Daylight/Sunlight): Gordon Ingram Associates
Surveyor: Engineering Land & Building Surveys Ltd
Historic Buildings Consultant: The Richard Coleman Consultancy
Archaeological Consultant: Museum of London Archeology Service
Facade / Cladding (Cladding): Whitby Bird Facade
Environmental Consultant: Environ UK Ltd
Model Maker: Unit 22 Modelmakers
Visualisation: Miller Hare
Public Relations: Jefferson Communications