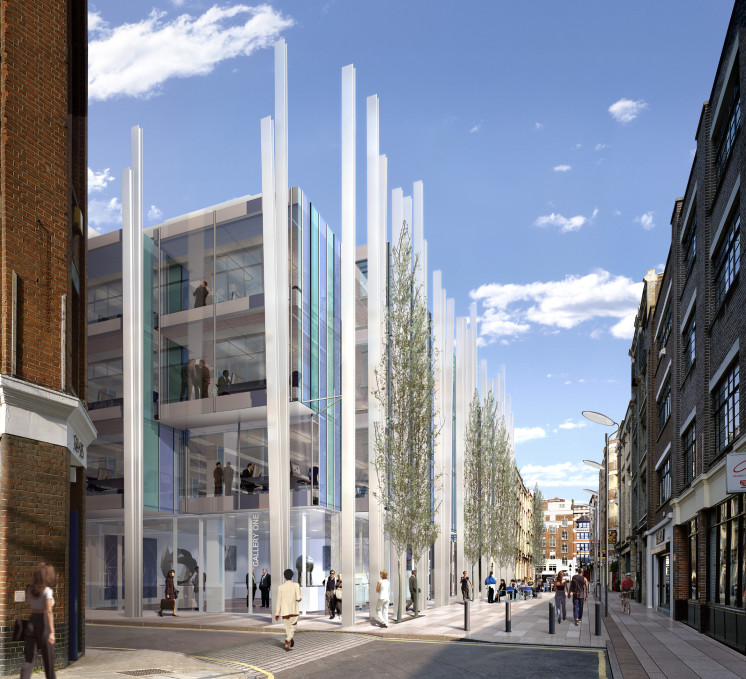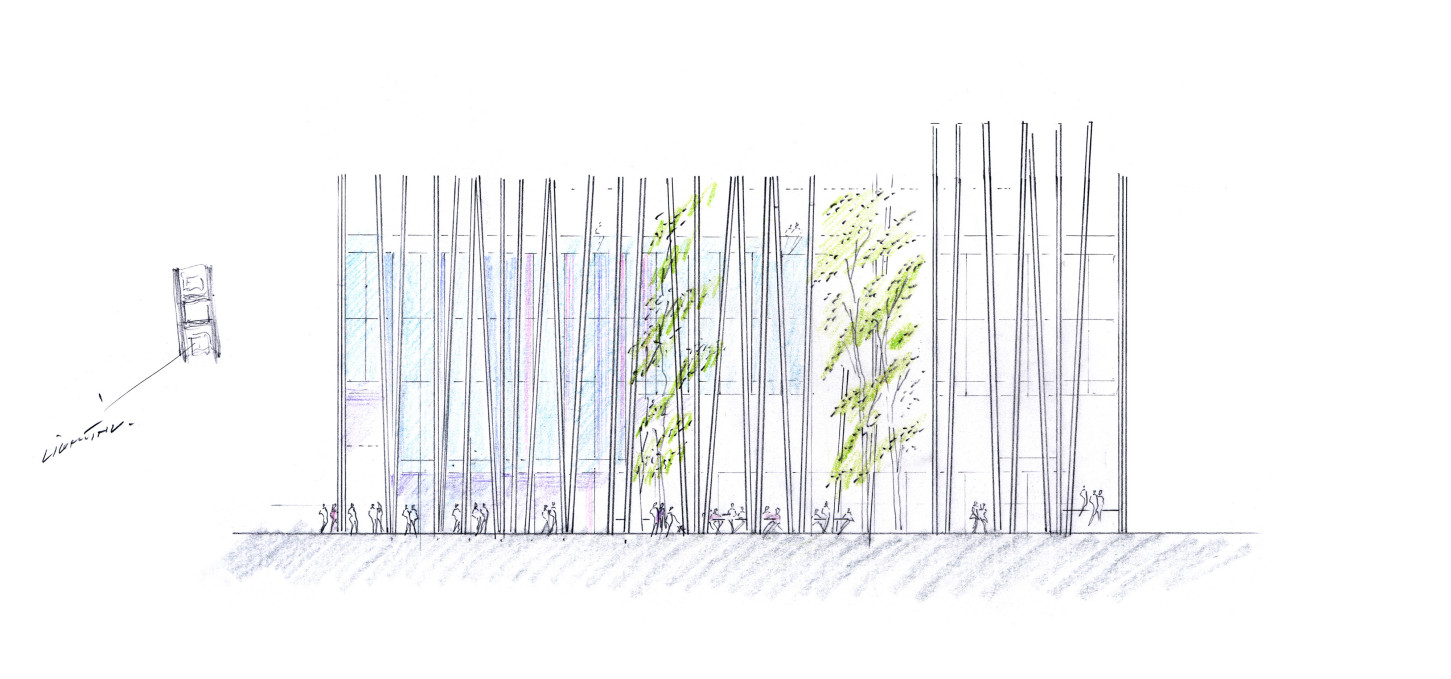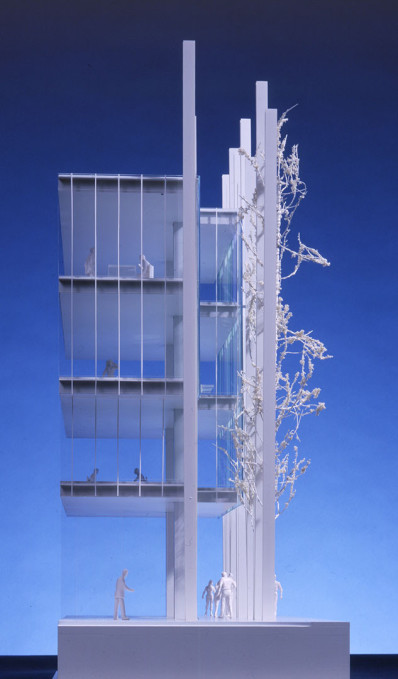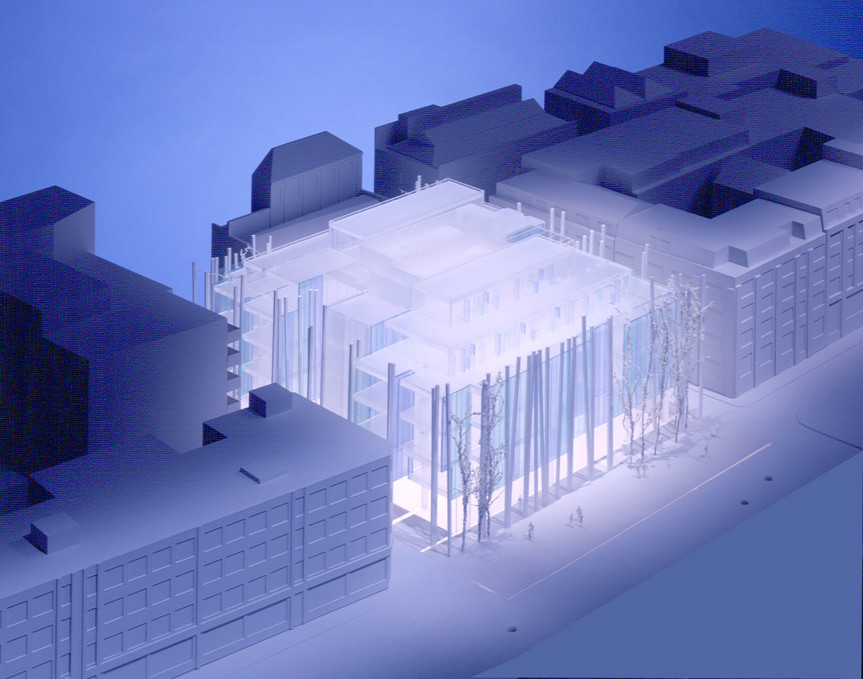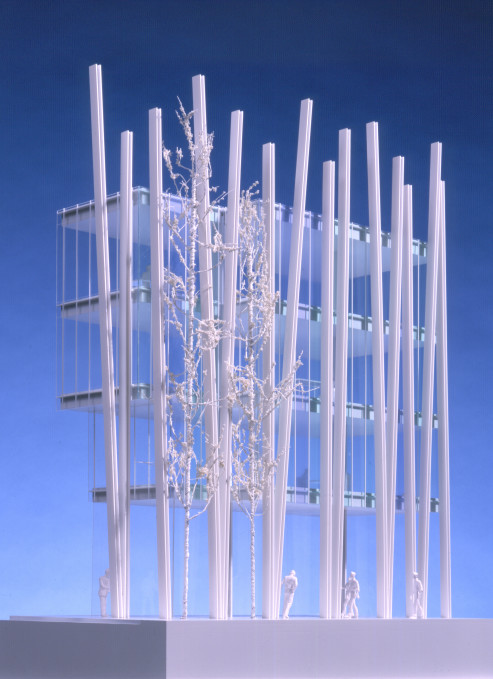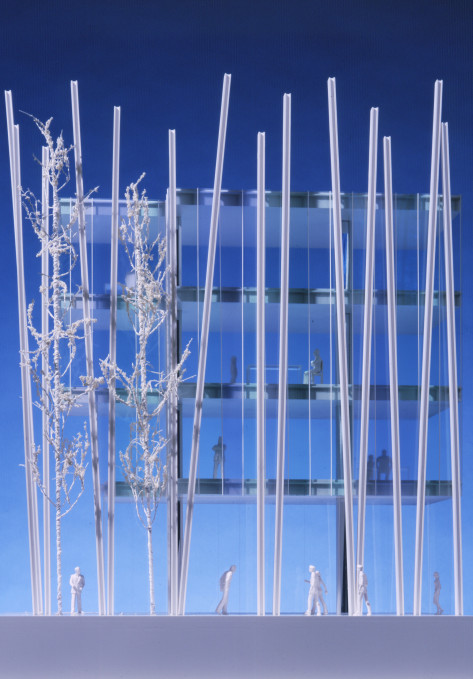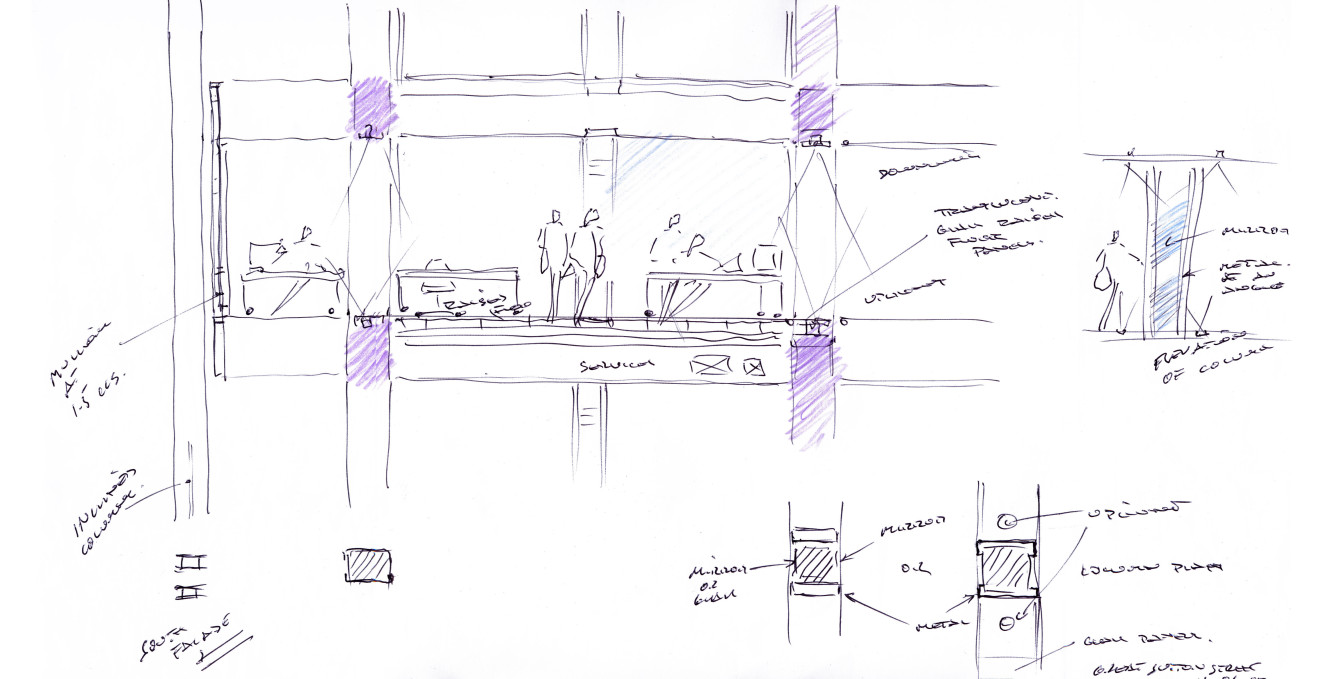 Overview
This project on Great Sutton Street is a result of extensive analysis and detailed discussions with planners to reinvigorate this area of Clerkenwell. It proposes the refurbishment and recladding of an existing 1970s building on a large island site.
The proposed scheme with its open corners provides a welcoming and inviting quality for visitors. The choice of varied light materials and the vibrancy of the design create a new sense of place in the street. The playful façade, integrated landscape and coloured glazing enrich the volumetric composition in a predominantly industrial Victorian conservation Area. The ground floor is set back behind a colonnade encouraging pedestrians to walk within the building and access the restaurant, retail and gallery spaces facing onto Great Sutton Street.
The office plans are arranged as a series of plates sliding in an east-west direction allowing a configuration of external atria and perimeter cores to create a highly flexible and efficient floor plate. The building will create 7,700 m2 of usable floor space, an increase of 21% in floor area.
Full planning was obtained in October 2003.