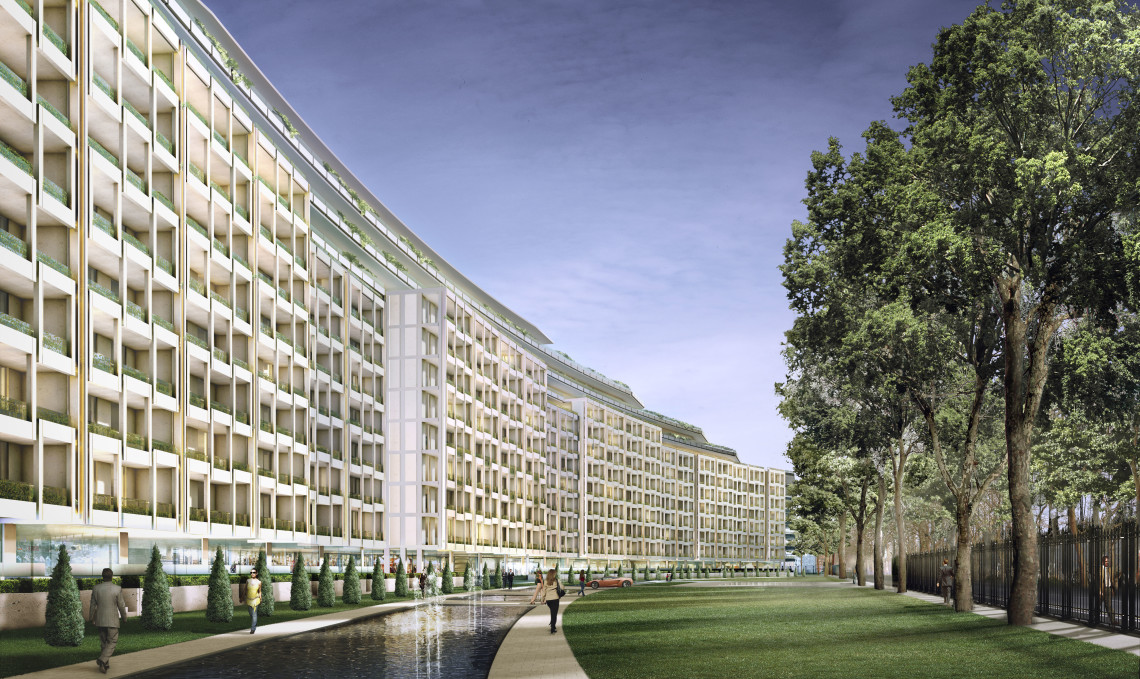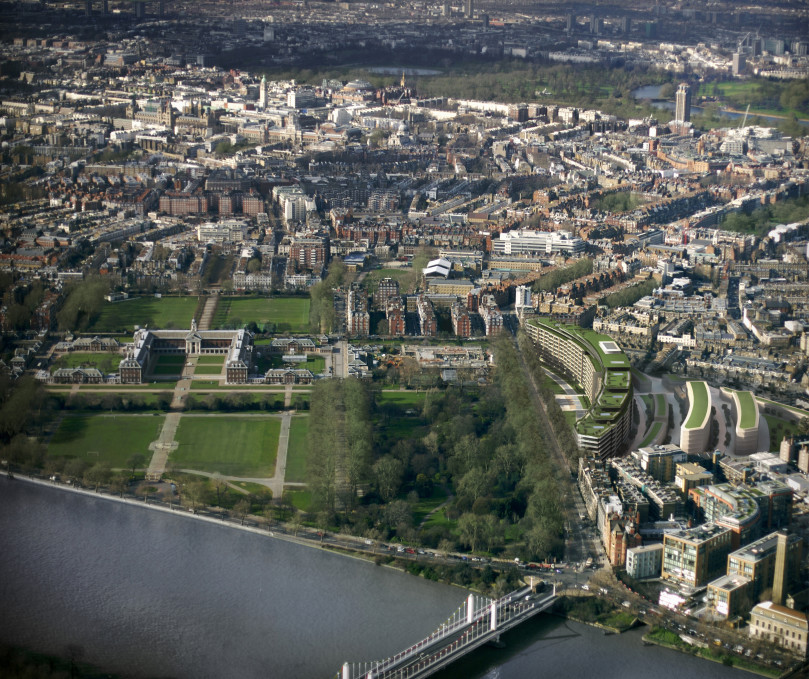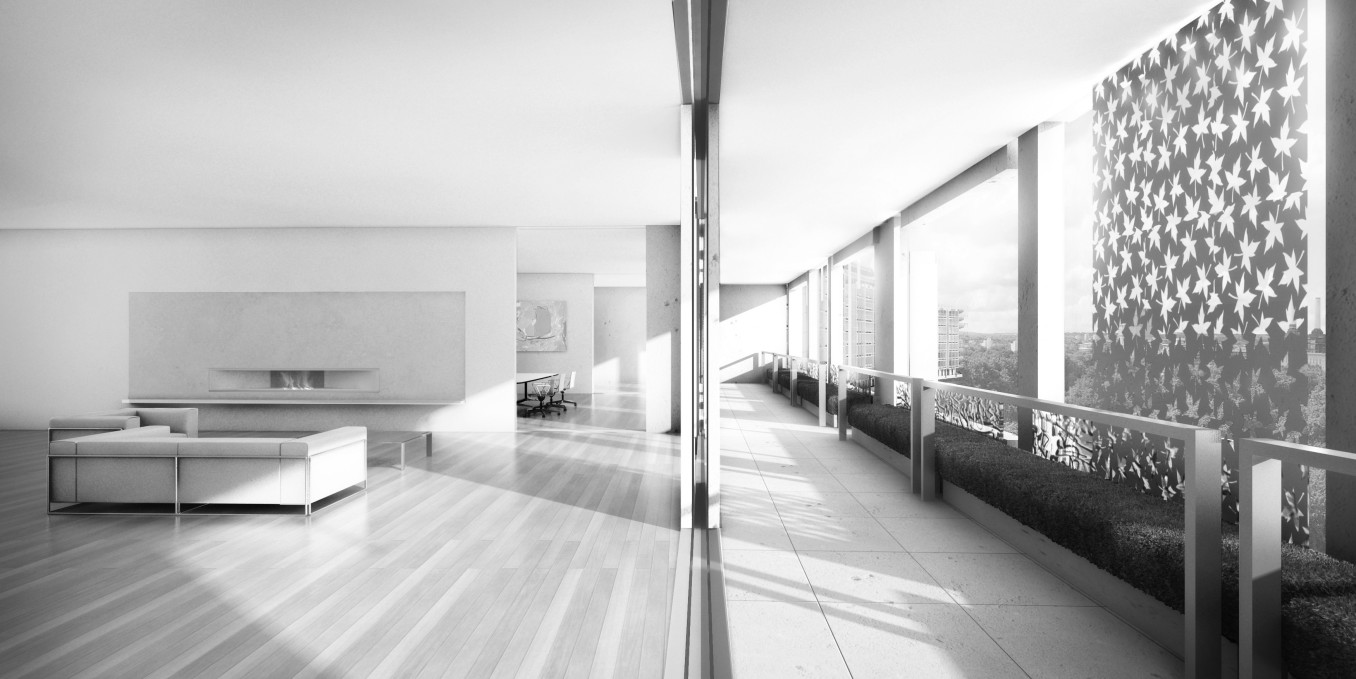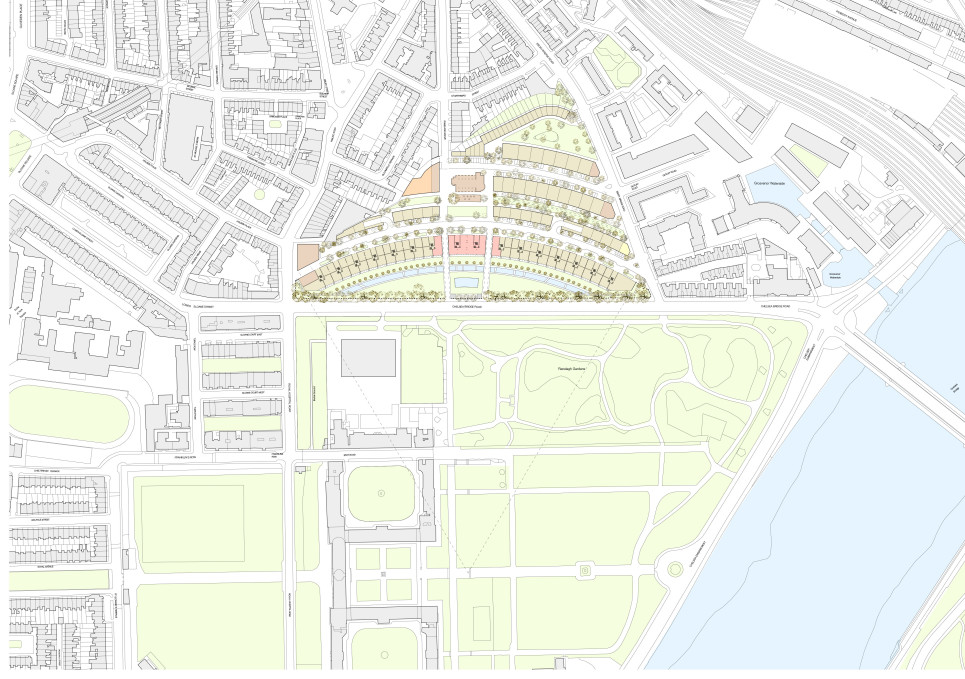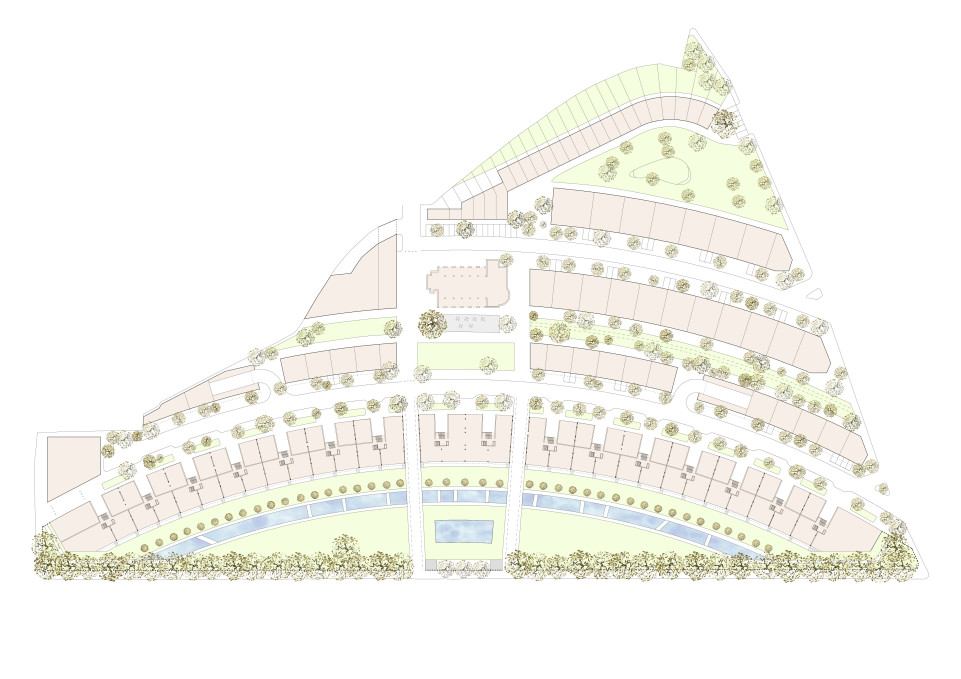 Key Information
Date: 2007
Client: Lancer Property Asset Management
Location: London, UK
Floors: 11
Resi Units: 385 (+385 Affordable)
Total GIA (m²): 158,260
Residential Area (m²): 128,290
Overview
This bid proposal was prepared for an existing client who was bidding to purchase the Chelsea Barracks site. The location offered an outstanding opportunity for the creation of a new 21st century landmark. Our concept was to create a new London crescent set out from the key axial point in front of Chelsea Hospital. This proposal optimizes both the immediate environment of the site along Chelsea Bridge Road, the Grade II listed Military Chapel and the Grade I listed Royal Hospital and Gardens by Sir Christopher Wren.
The crescent form establishes a classic quality of open space, allowing a generous setting for the tall London Plane trees. The heights of the central elements can then be less dominant than if fronting the main road.
The Grand crescent is relieved along its long gentle curving façade with major and minor architectural elements providing harmony, rhythm and variation. The subtle hues of Portland stone, hints of gold and champagne coloured etched glass and steel provide detailed relief and interest.
The curving shape integrates with the existing streets to the east and south and the axial alignment unites the centre line of the existing chapel with the axial centre of Wren's architectural composition. The buildings behind the Grand Crescent emulate the Mews buildings at Regents Park and the curving street pattern expresses a clear identity integrating the smaller elements. This creates an inclusive and accessible townscape form in the tradition of great London estates.
The Crescent is also 'zoned' vertically. The 'Sky Zone' at the top of the building houses the largest apartments, the 'Tree Zone' responds to the scale of established plane trees and the 'Ground Zone' has a raised ground floor and set back façade for privacy. Every apartment has a view of the gardens, trees and magnificent park beyond.
Consultant Team
Planning Authority: Royal Borough of Kensington & Chelsea
Planning Consultant: Savills
Cost Management: Northcroft Construction Consultants