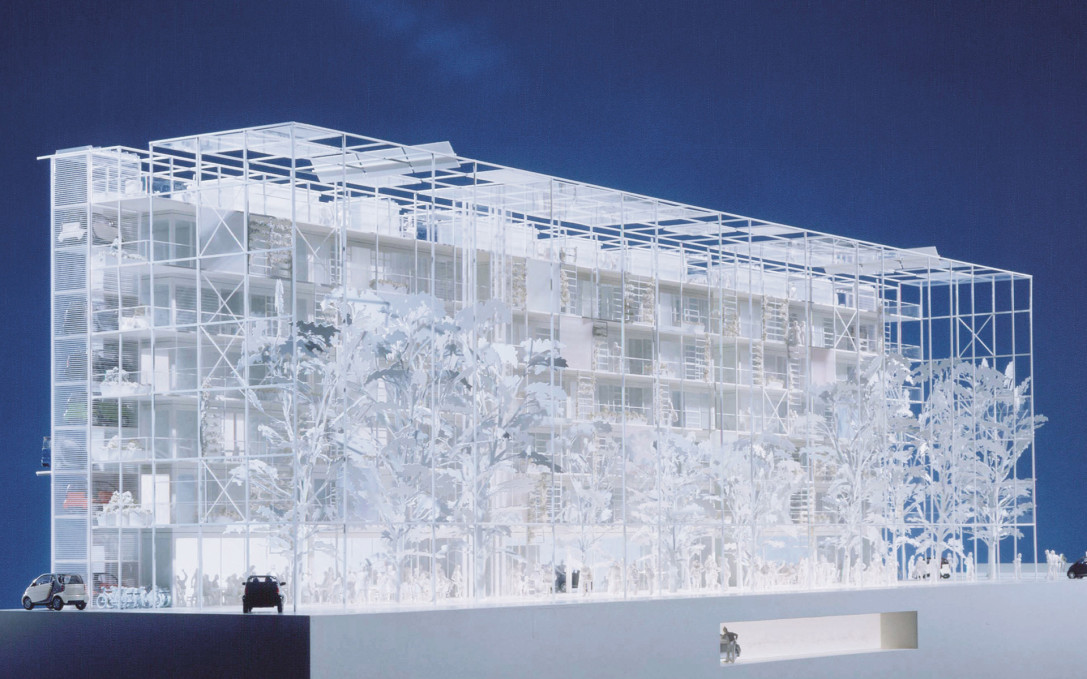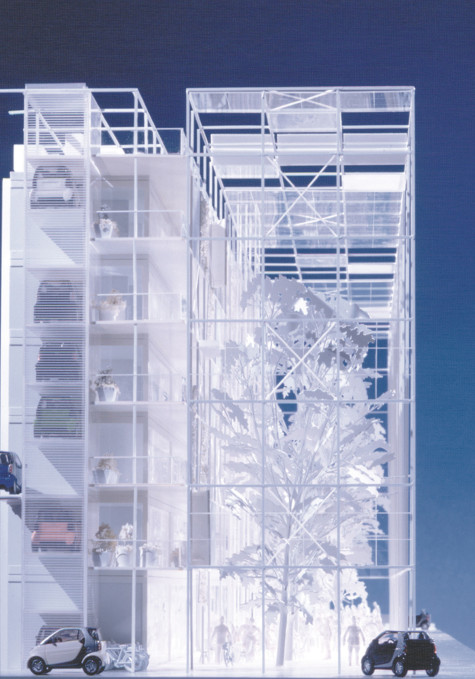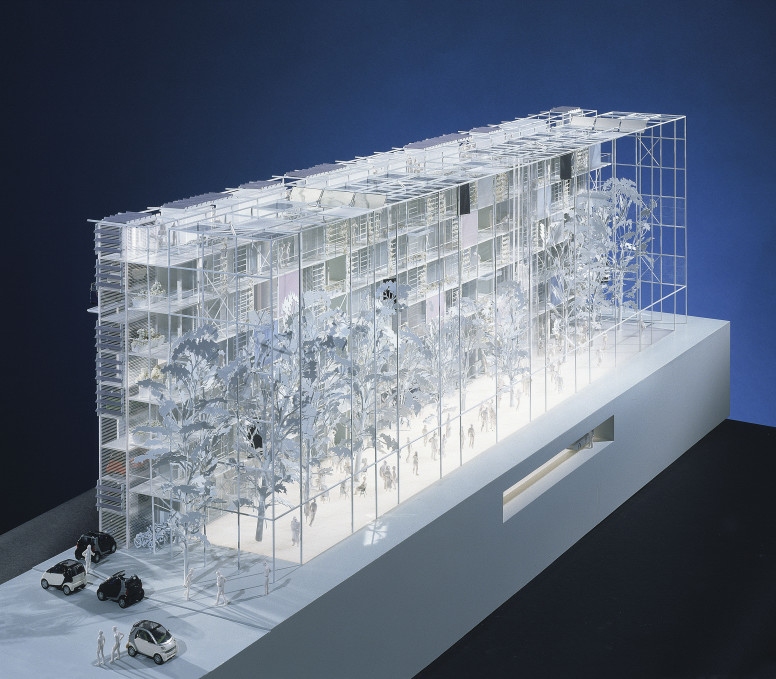 Key Information
Date: 2000
Client: The Architectural Foundation
Location: London, UK
Floors: 7
Residential Units: 500
Residential Area (m²): 33,480
Overview
This is a concept for an urban living, working and leisure building prototype. It was designed for an international ideas competition promoting environmental, social and economic sustainability. Entries were exhibited at London's Design Museum in 2000. HCL received a commendation for environmental and social sustainability. We were the only design submission to win two credits.
The site given was the former Bishopsgate Goods Yard, near Liverpool Street, as part of a government initiative to find ways and ideas for redeveloping inner city brown-field locations.
City Arcade is a European urban living prototype. A fully integrated, high density concept, bringing into balance everything from living, working, leisure, retail and hobbies, considering recycling and energy concepts with new ideas for mobility, entertainment, social mix, education and community facilities.
City Arcade devotes 65% of its site area to pedestrians, 18% of which is covered or sheltered space, encouraging vibrant street life all year round. City Arcade substantially reduces the impact of the car at street level. The vehicles are stored vertically in stacking towers occupying only 1.6% of the total site area.
City Arcade was developed with construction industry contributors to use fully prefabricated residential units based on a module of 5 metres width – the typical width of a London terraced house. Modules would be delivered within six months to any European city from a central European factory.
'Loft' apartments are totally interchangeable, responding to social and market letting needs. Internal partitions are modular so each apartment arrangement can be laid out and constantly adapted to suit tenants' changing requirements.
City Arcade has a total population of 1500 and achieves a density of 595 persons per hectare.
Consultant Team
Main Contractor: MACE Ltd
Structural Engineer: Adams Kara Taylor
Environmental Consultant: Oscar Faber
Cost Management: Freud Lemos Ltd
Marketing: Beverly Clarke
Model Makers: Unit 22 Modelmakers