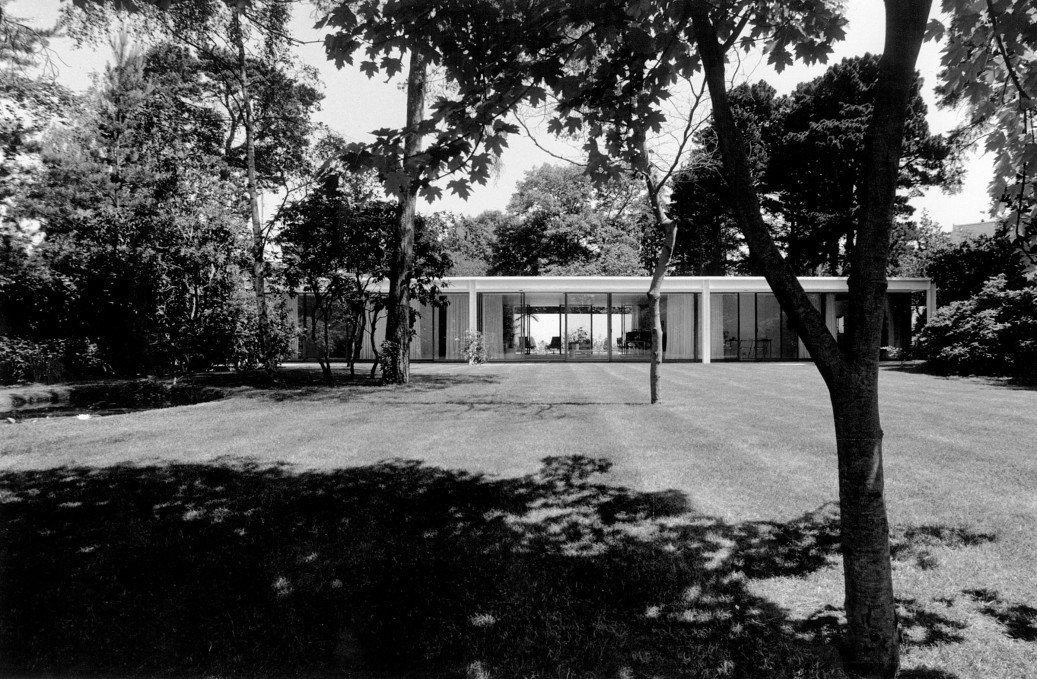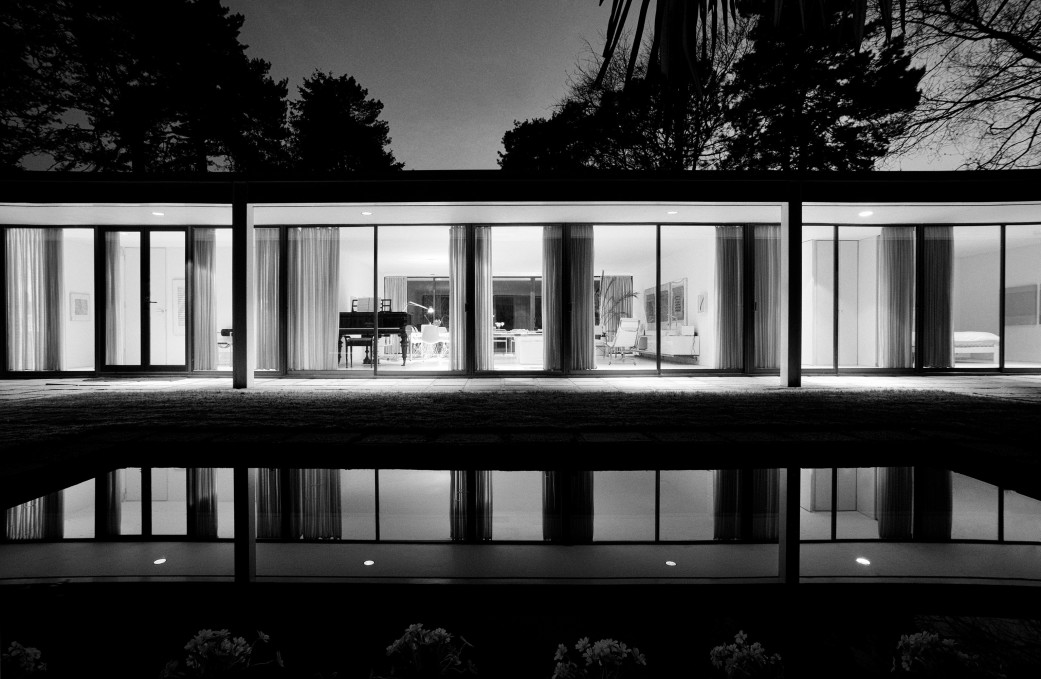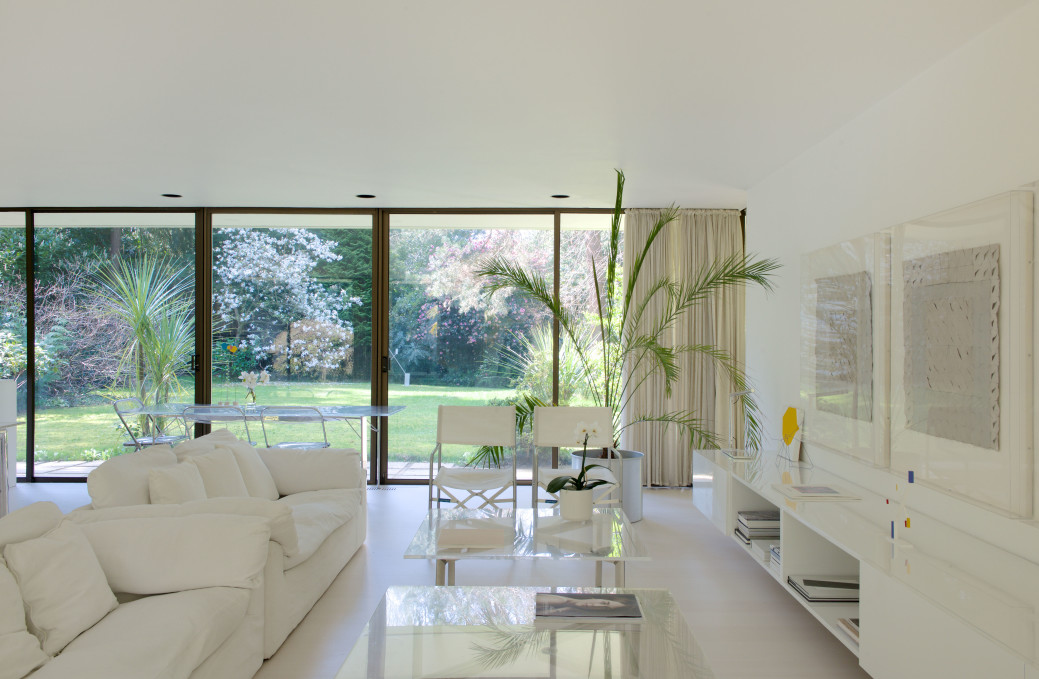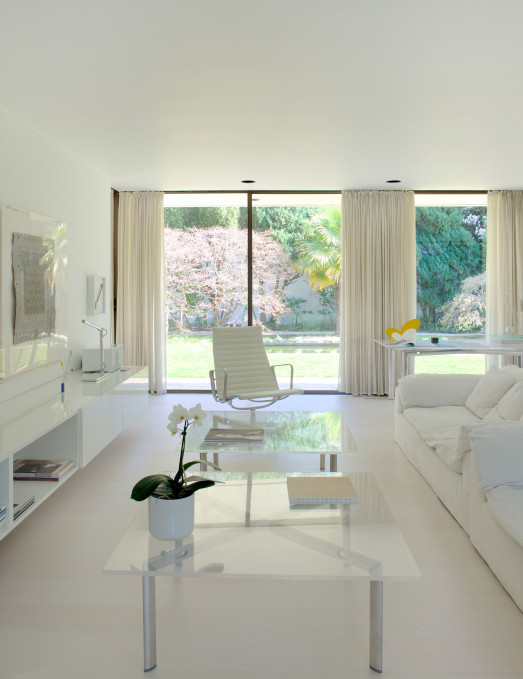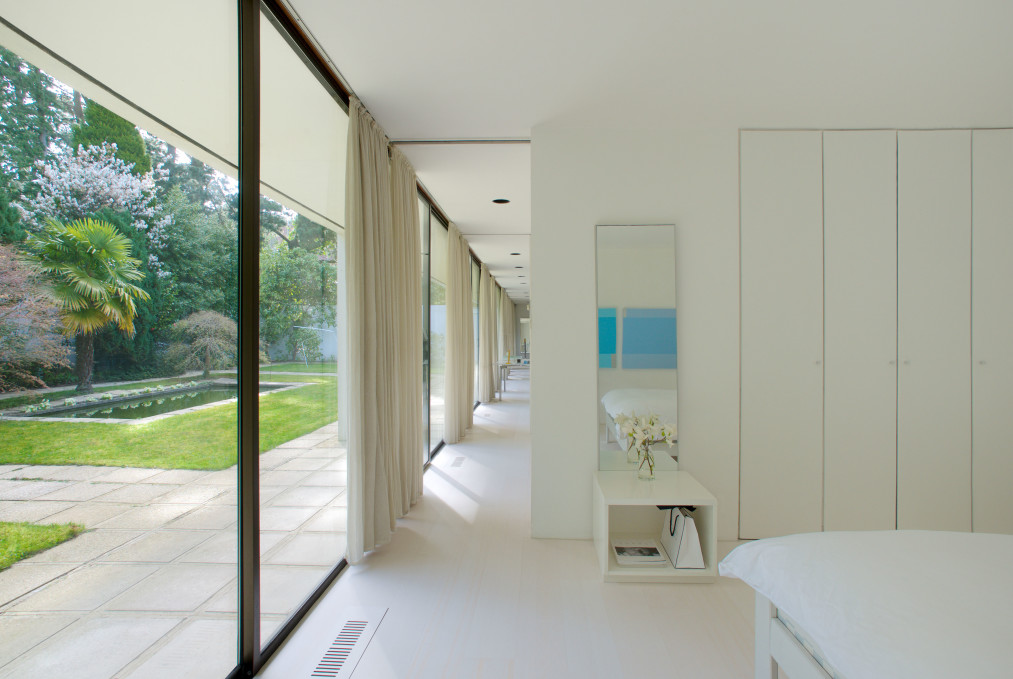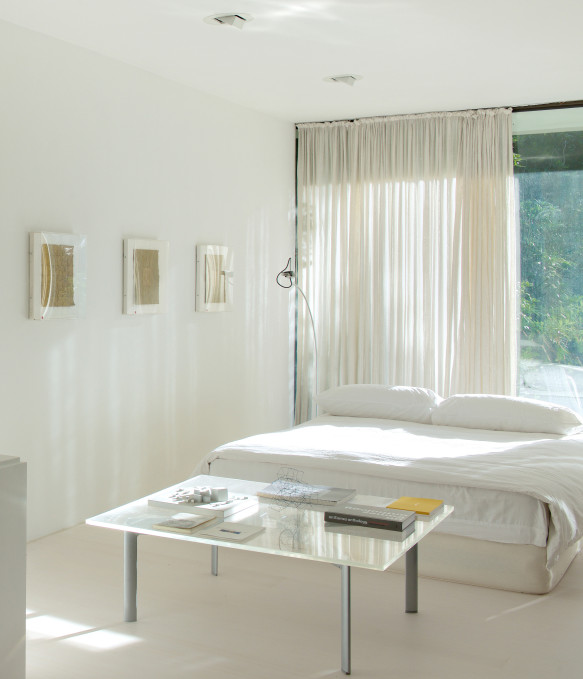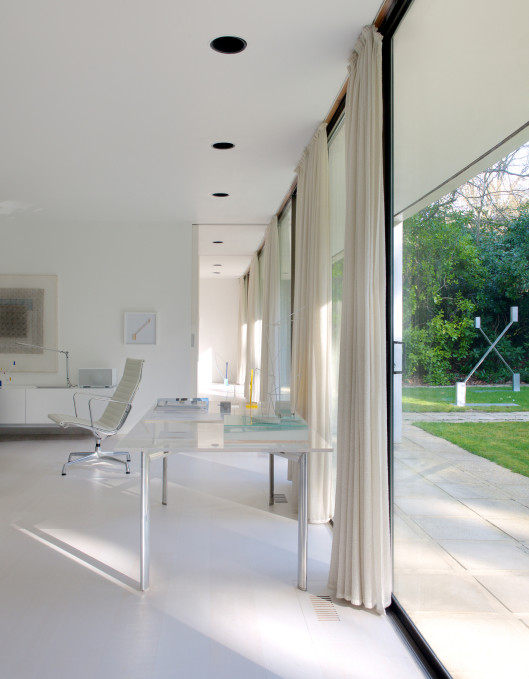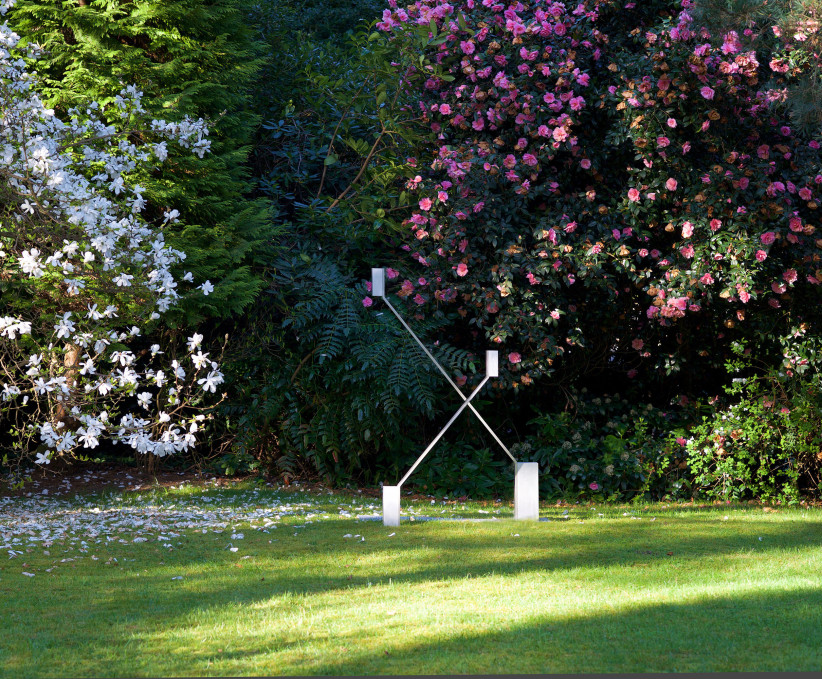 Key Information
Date: 1974
Client: Private Client
Location: Dorset, UK
Floors: 1
Height: 4m
Residential Units: 1
Total GIA (m²): 180
Residential Area (m²): 180
Overview
One of HCL founders Richard Horden's first projects was this house for his parents, constructed in 1974. It was influenced by the Daphne and Rosen houses designed by the American architect Craig Ellwood and is essentially a combination of three concepts. The sequential experience of architecture combined with enclosure in a clear walled courtyard and the early exploration of modular frame construction.
Set in a wooded landscape, the house is approached via a long drive lined with pine trees. A long white screen wall signals arrival at the house. A narrow doorway leads into the walled courtyard providing the first full view of the house and the reflecting pool. The main entrance to the house is through the glazed façade set back from the simple steel frame. On the other side of the house is a simple Rhododendron garden. The east-west orientation of the spaces in the house provides gently balanced light.
The Courtyard House was awarded English Heritage Grade II listing in 2007.
Consultants
Photography:
John Donat
Dennis Gilbert
Karen Fuchs