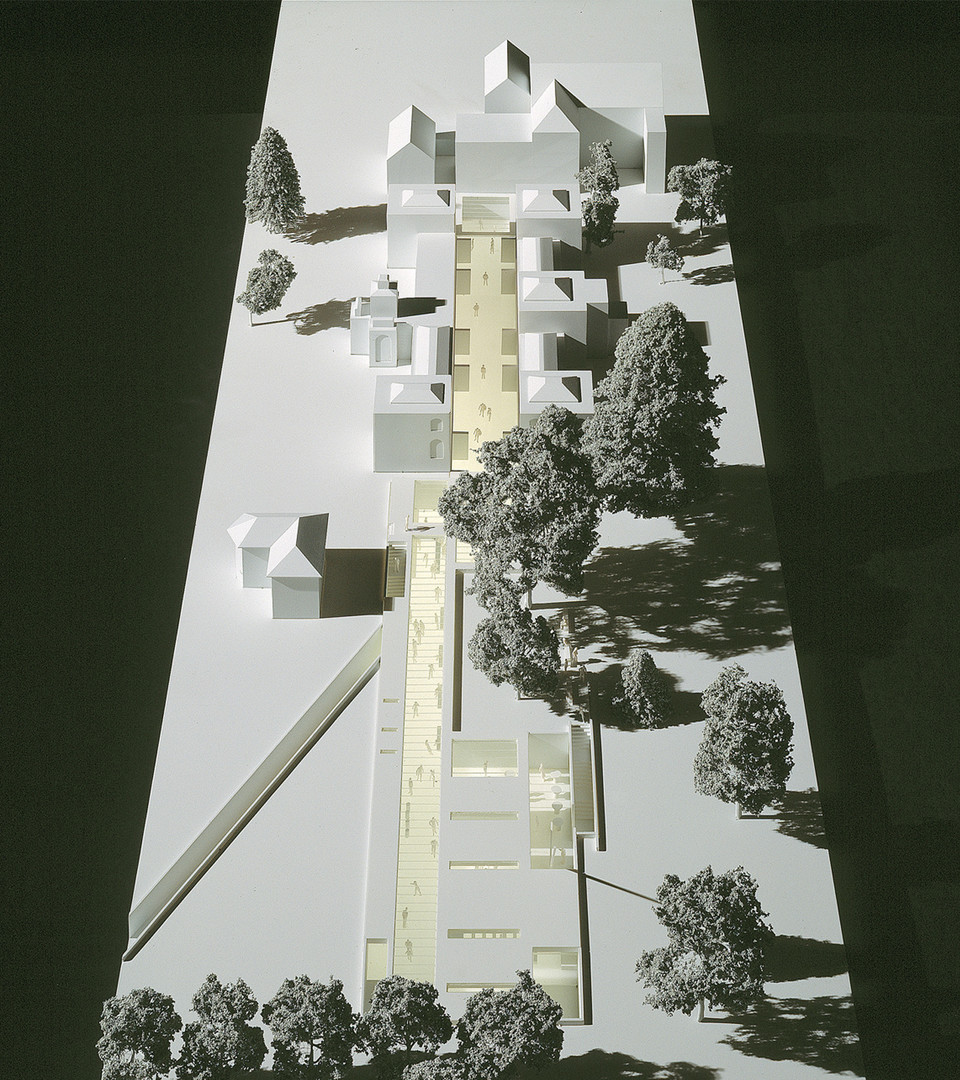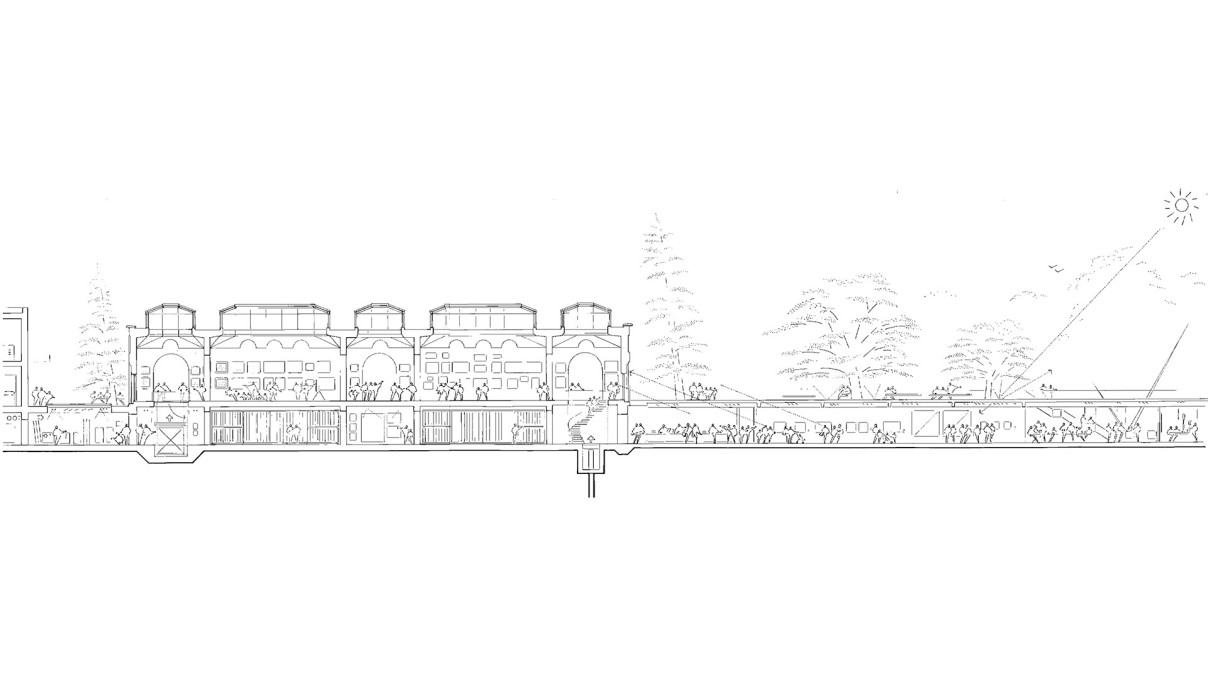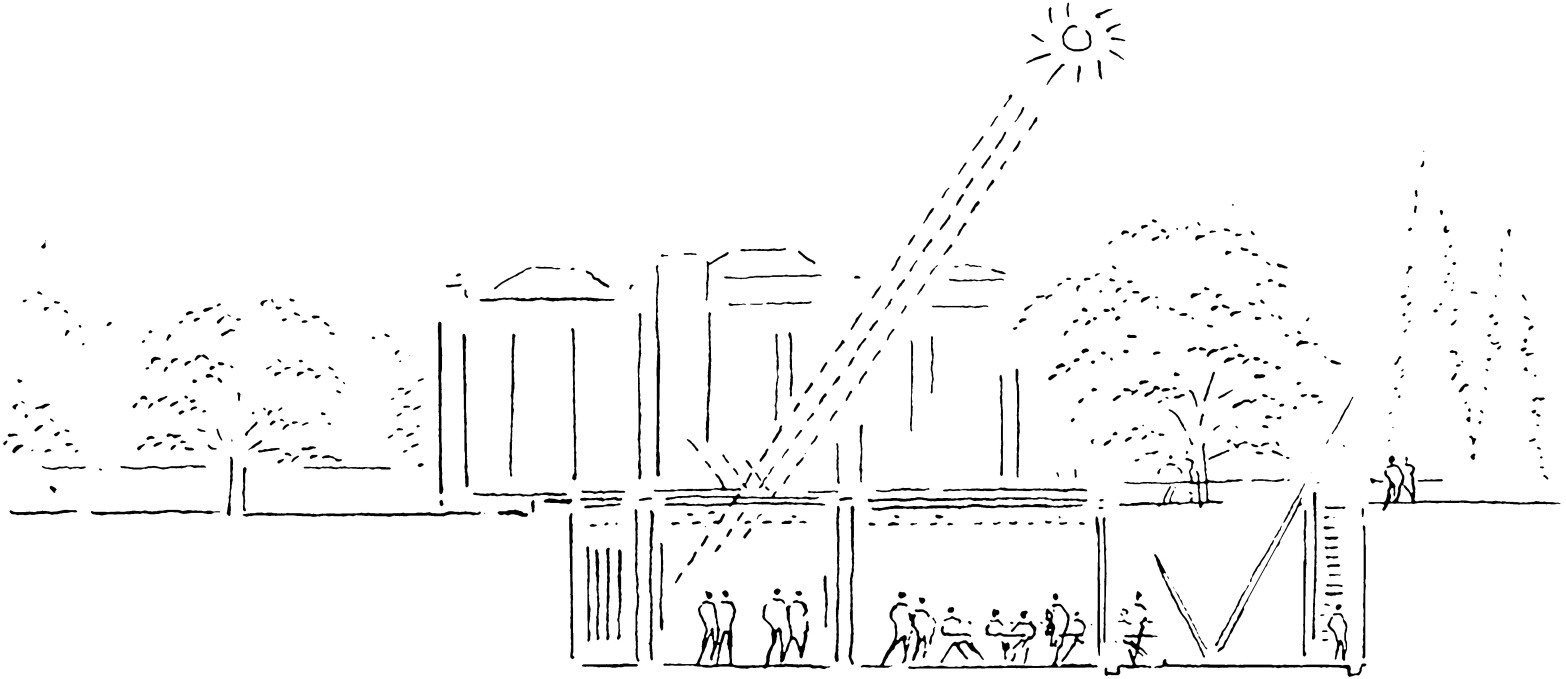 Key Information
Date: 1992
Client: Sir Robert & Lady Sainsbury
Location: London, UK
Floors: 2
Height: 5.2m
Overview
The Dulwich Picture Gallery study project investigated improvements and additions to England's oldest art gallery. Working closely with the gallery trustees, led by Lord and Lady Sainsbury, lighting designer George Sexton and environmental designer Loren Butt, we put together a proposal for an all glass restaurant/entrance pavilion at the south end of the existing gallery and a secure art unloading pavilion at the north end, linking the gallery to the existing curator's offices.
The existing gallery was built in 1811 by Sir John Soane. It contains important works by Van Dyck, Rembrandt, Turner, Reynolds and Gainsborough. The paintings were originally designed to be viewed in daylight. In 1974 artificial light was introduced to the space. The South Entrance Pavilion is designed to be as transparent as possible thereby re-introducing daylight to the space and reducing the need for artificial lighting. It has an all glass structure and electronically controlled glass surface shade screens which use newly developing technology from Dornier Aerospace and 3M (USA).
The new design relates closely to the cube, double cube and triple cube volumes used by Soane in the original design in 1811. The entrance point of the gallery changes from north to south, maximising the impact of daylight on the buildings and allowing space for a new gallery to the south. The central north-south gallery of the existing building is expanded and extended underground through the South Entrance Pavilion into the new gallery.
Consultant Team
M&E / Services Engineer: Loren Butt and Crowther and Co.
Historic Building: Paula Deltz
Lighting: George Sexton Associates
Model Maker: Amalgam