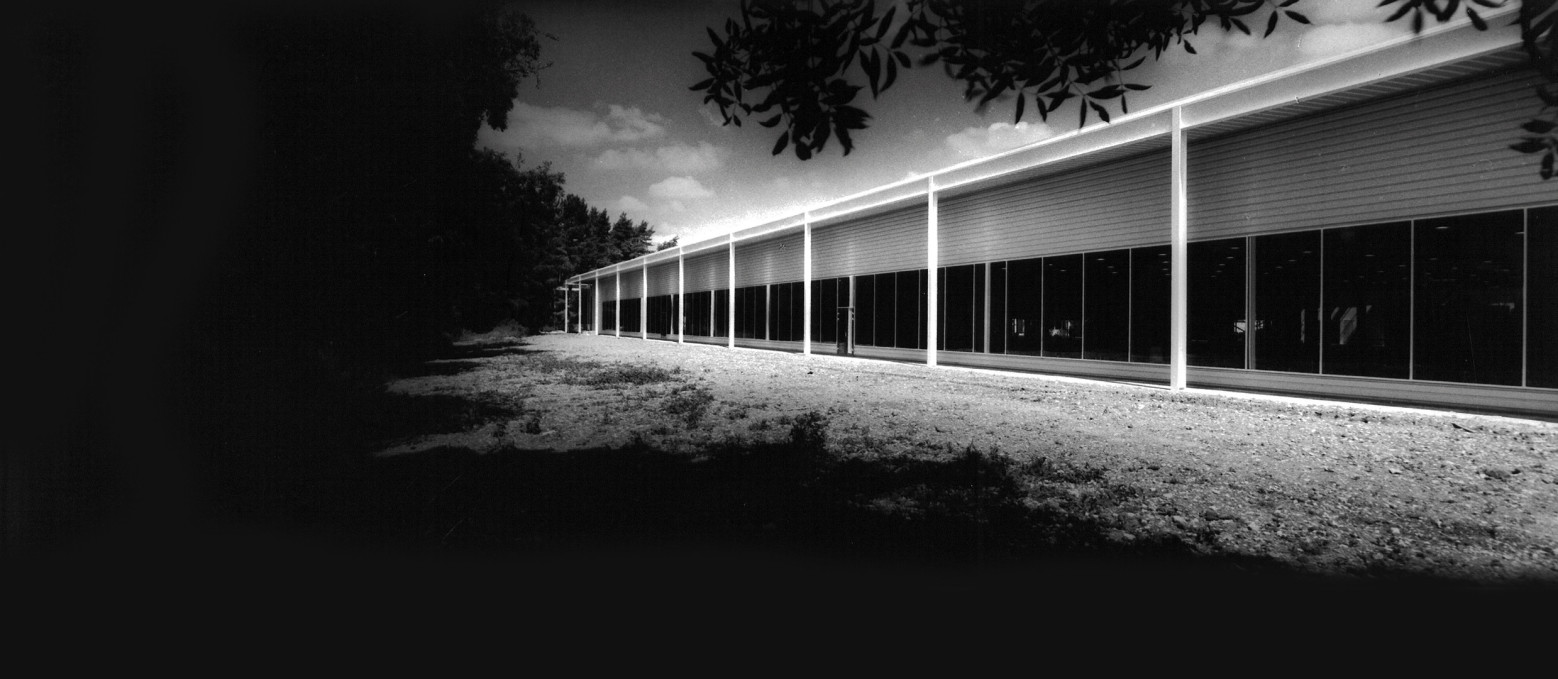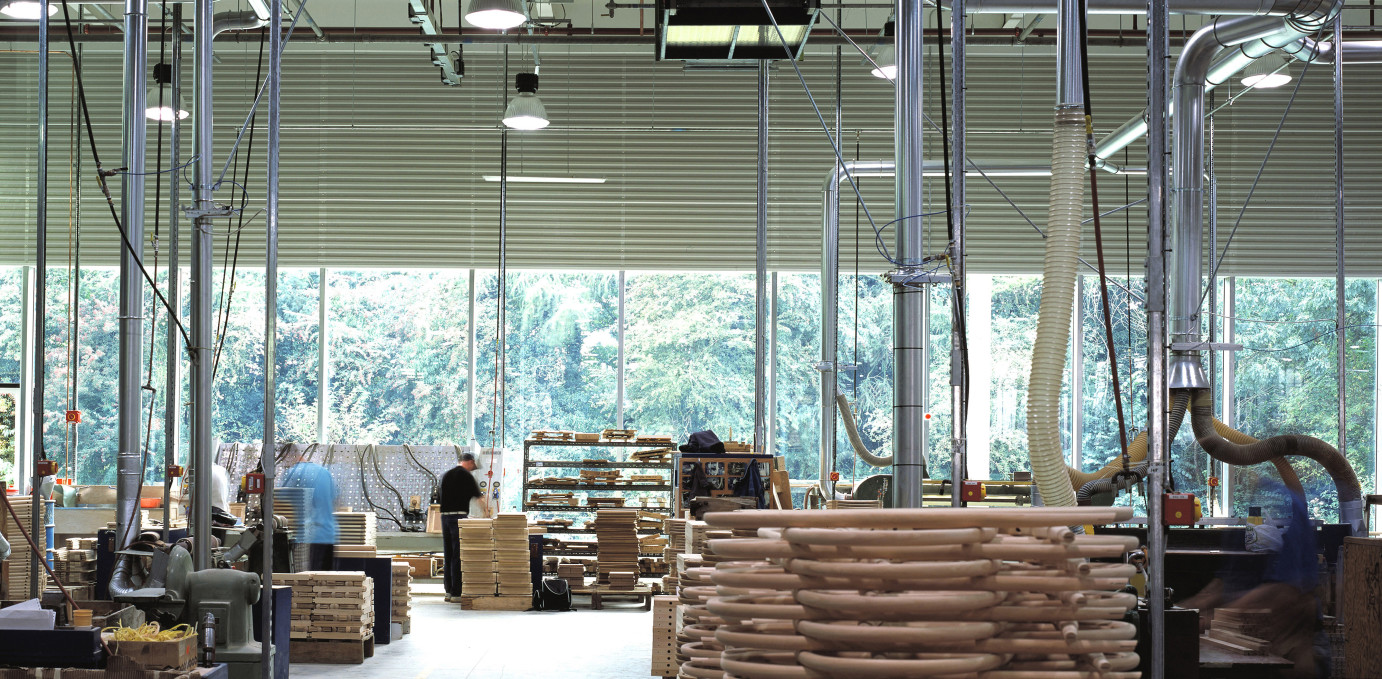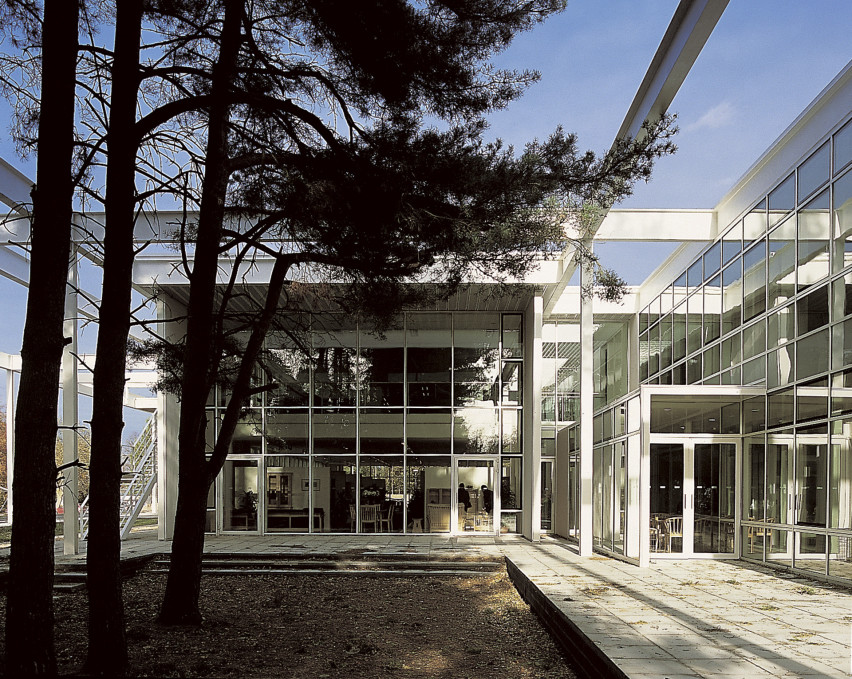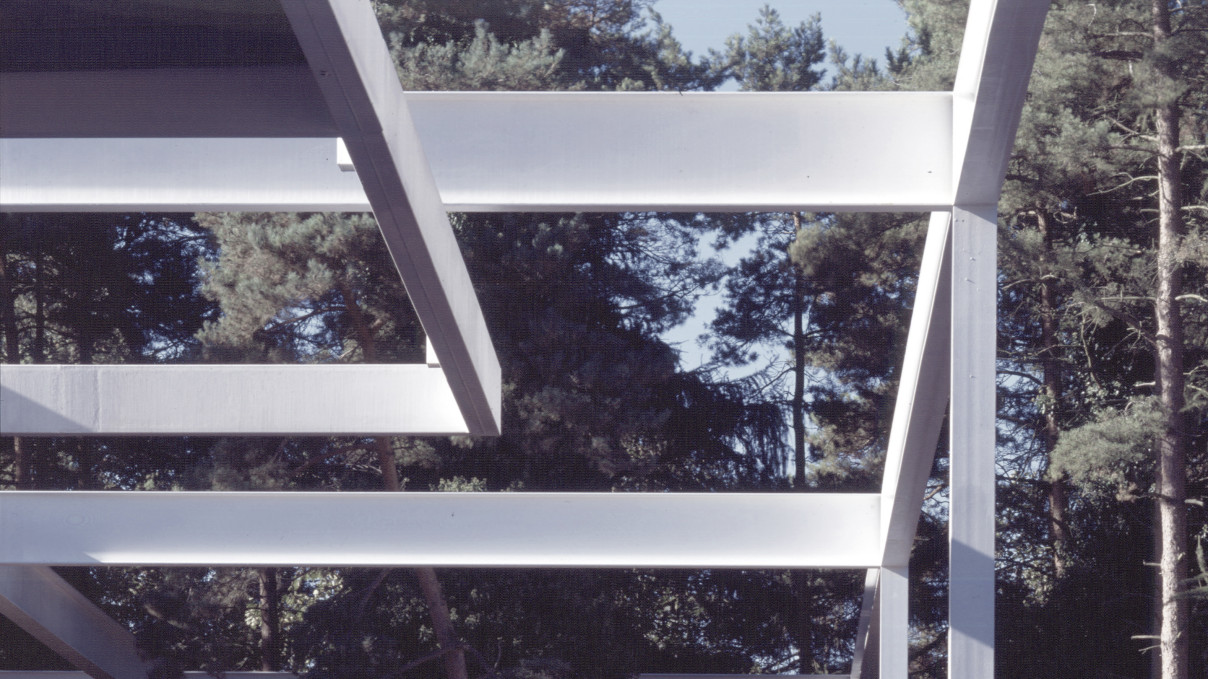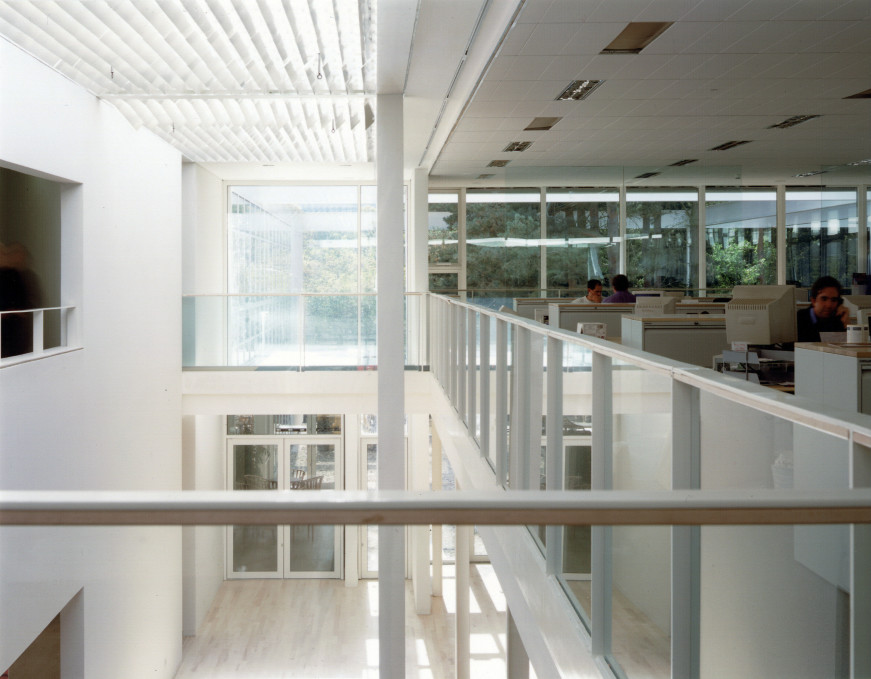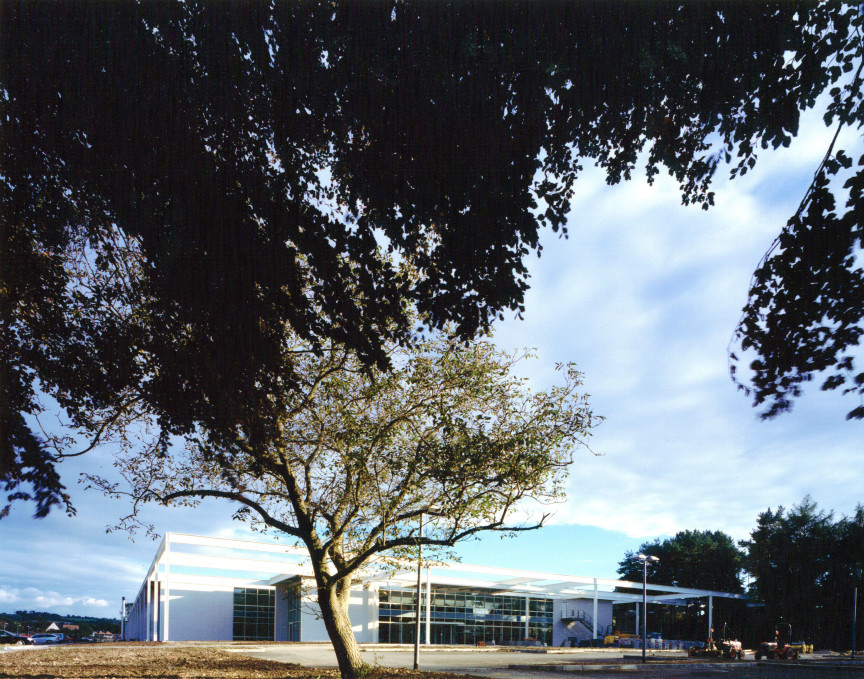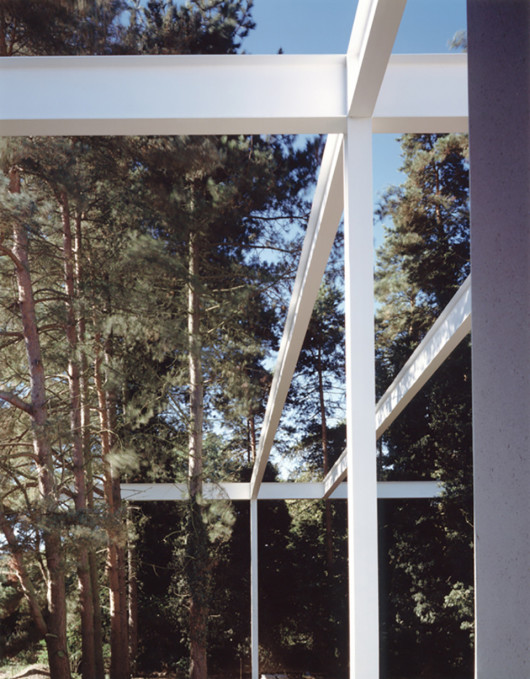 Key Information
Date: 1999-2002
Client: Ercol Holdings Ltd
Location: Princes Risborough, UK
Budget: £12,000,000
Total GIA (m²): 14,570
Production Workshop (m²): 11,500
Office Accomodation (m²): 2,100
Showroom (m²): 500
Overview
Ercol, which has been manufacturing timber furniture in England since 1920, needed to relocate from its crowded site in High Wycombe. HCL assisted Ercol in site evaluations and in streamlining operations and production facilities. The site selected was in part chosen due to the surrounding land that could be used for future expansion or sold for development. It was important to Ercol that the new factory was close to the original site in order to retain the skilled workforce, many of whom have worked for the company for generations.
Previously housed in five separate dilapidated buildings, the design for the new UK headquarters consists of a singular 15,000 sqm factory at nearby Princes Risborough. Internally, office and factory functions are combined in a unified, democratic and creative working environment. HCL assisted Ercol in becoming more environmentally conscious, creating new facilities to move away from techniques using cellulose adhesives, paints and lacquers to a water based system. In addition to this, the building uses a wood chip heating system.
The building has been designed as a horizontal pavilion reaching out into the beautiful surroundings by extending the frame into the landscape and woodland. The close relationship with adjacent existing trees is enhanced by the planting of new trees within the frame of the building, which also helps to break down the large scale of the factory. Employees and visitors approach the building past a series of asymmetric screens experiencing views and reflections of the landscape before reaching the welcoming entrance canopy which is part of the extended building frame.
Consultant Team
Main Contractor: Marbank Construction Ltd.
Project Manager: Bridehall Ltd.
Planning Authority: Wycombe District Council
Planning Consultant: Hives Partnership
Structural Engineer: WSP Cantor Seinuk
M&E / Services Engineer: Cundell Johnston & Partners LLP
Cost Management: AYH plc
Acoustic Consultant: ANV
Arboroculturalist: Brian G Crane & Associates