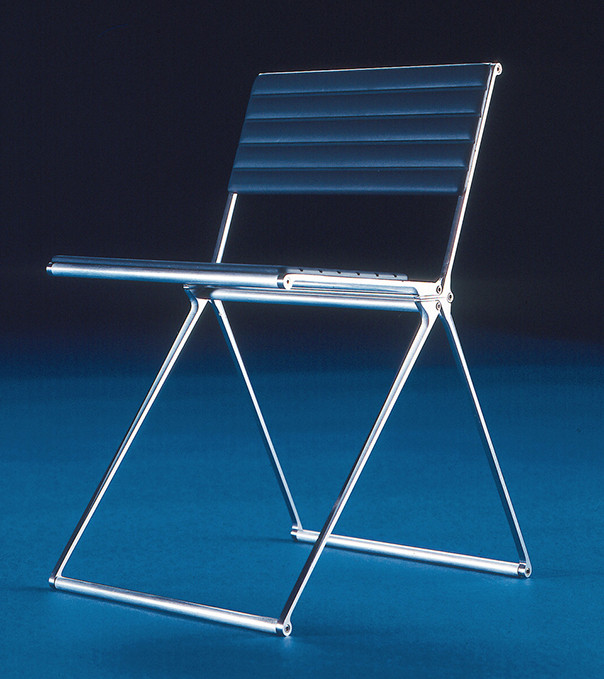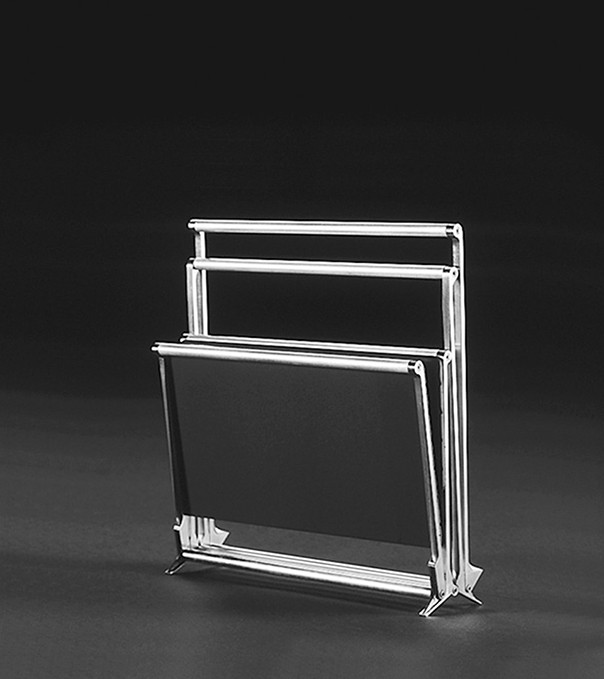 Key Information
Date: 1989
Client: Private Client
Location: Worldwide
Director in Charge: Richard Horden
Overview
The 'Graphite Chair' is inspired by the lightness of the modern carbon tennis racket.
Our design objective was to achieve a lightweight and compact folding chair for use in home, office, café or sports situations.
The furniture series is named 'Aerospace Group' because the early prototypes were developed with­ engin­­eers from British Aerospace's Concorde and Rolls Royce factories. The assembly was done by Amalgam model­makers- the builders of satellite mock-ups for British Aerospace. The tables form a range from small 1 m square or round to larger study, dining and conference sizes. They are detailed to be flat-packed and the lightweight makes them suitable for bulk airfreight­­­ing. The aluminium or carbon fibre construction means that the tables and chairs are durable for outside use. The furniture series is a further step to 'lighten' our environment.