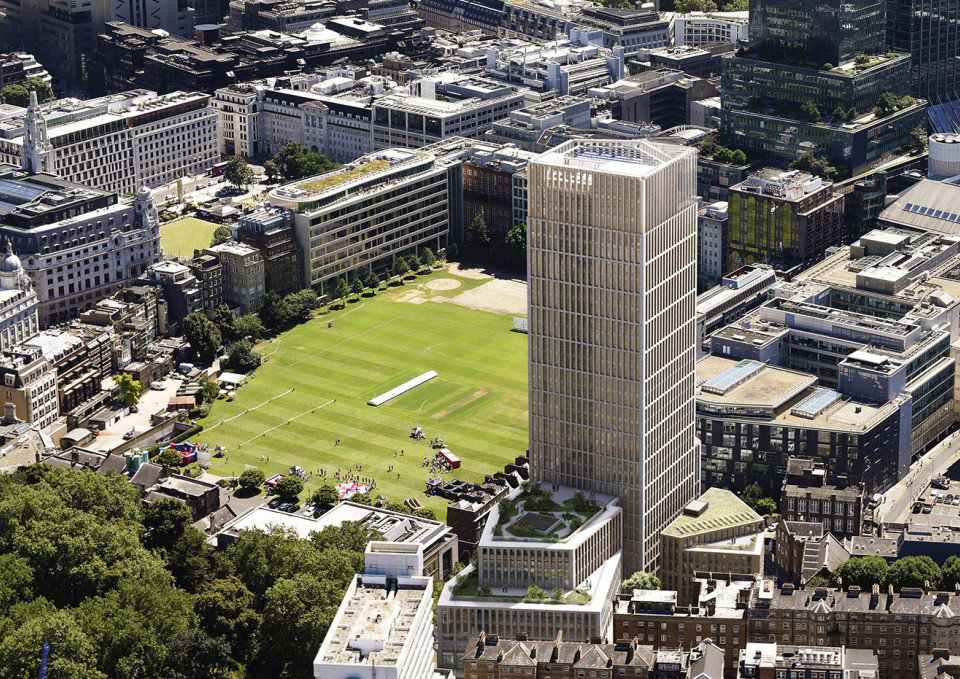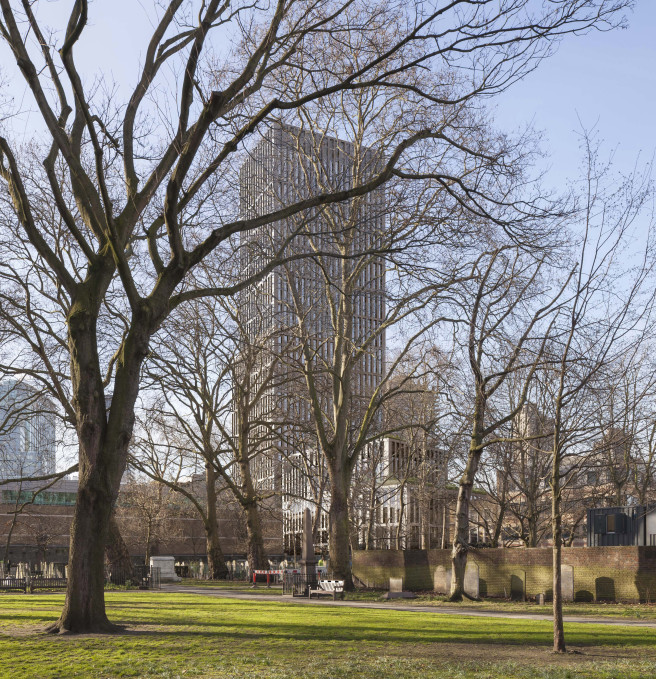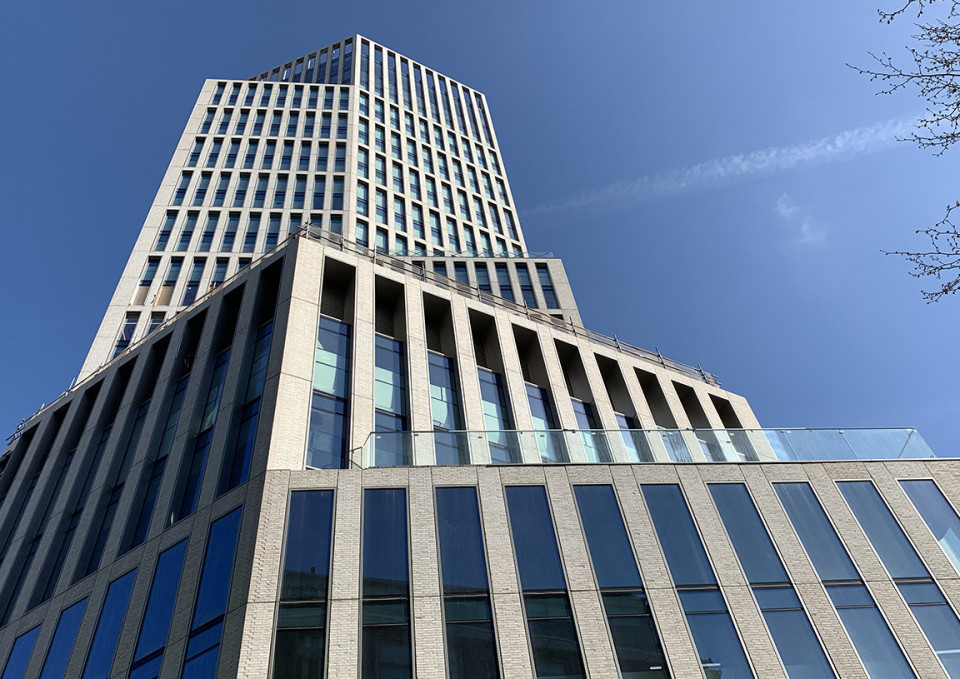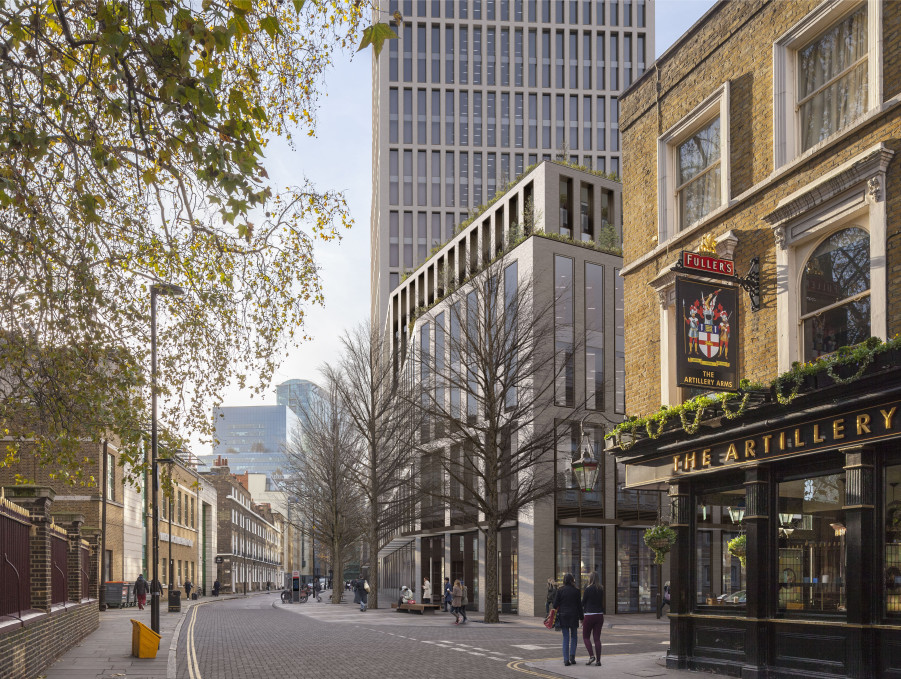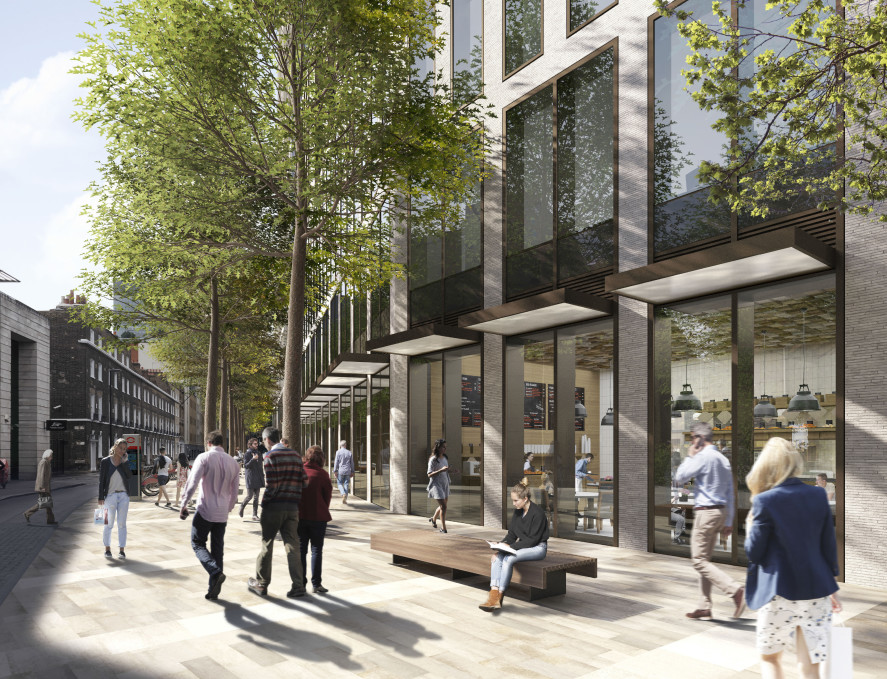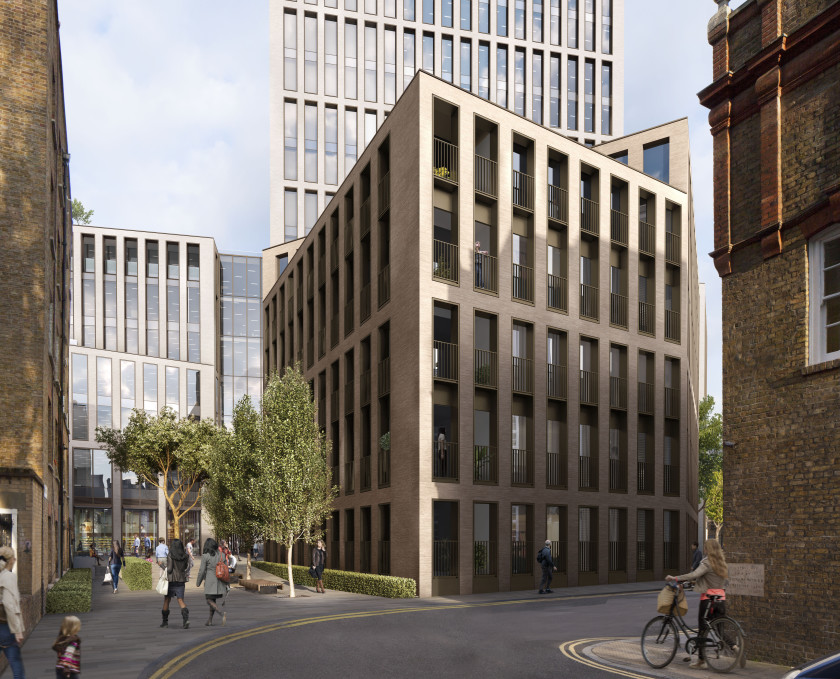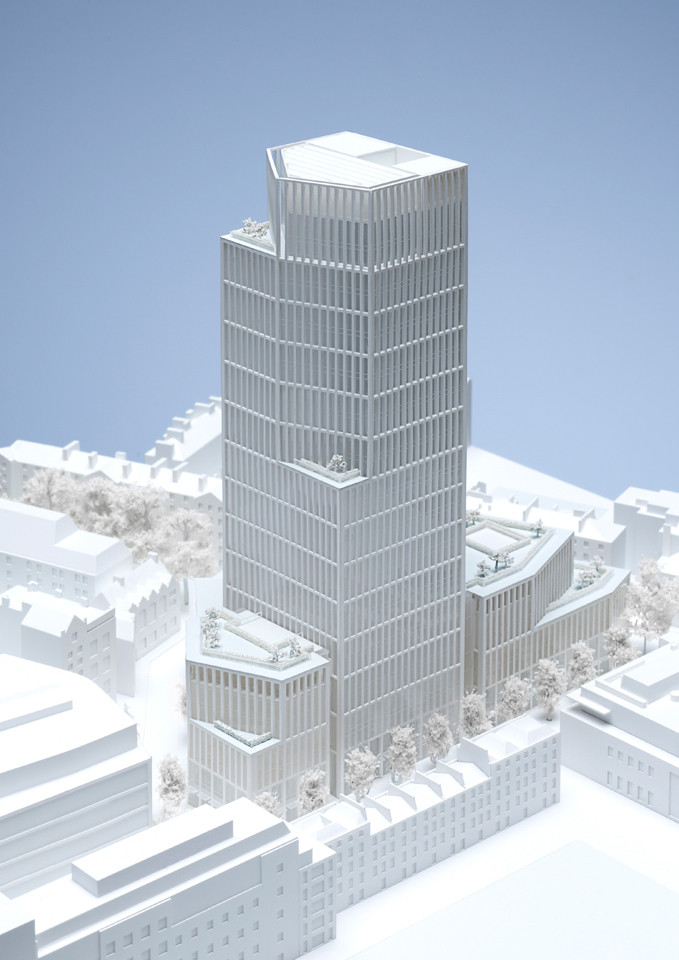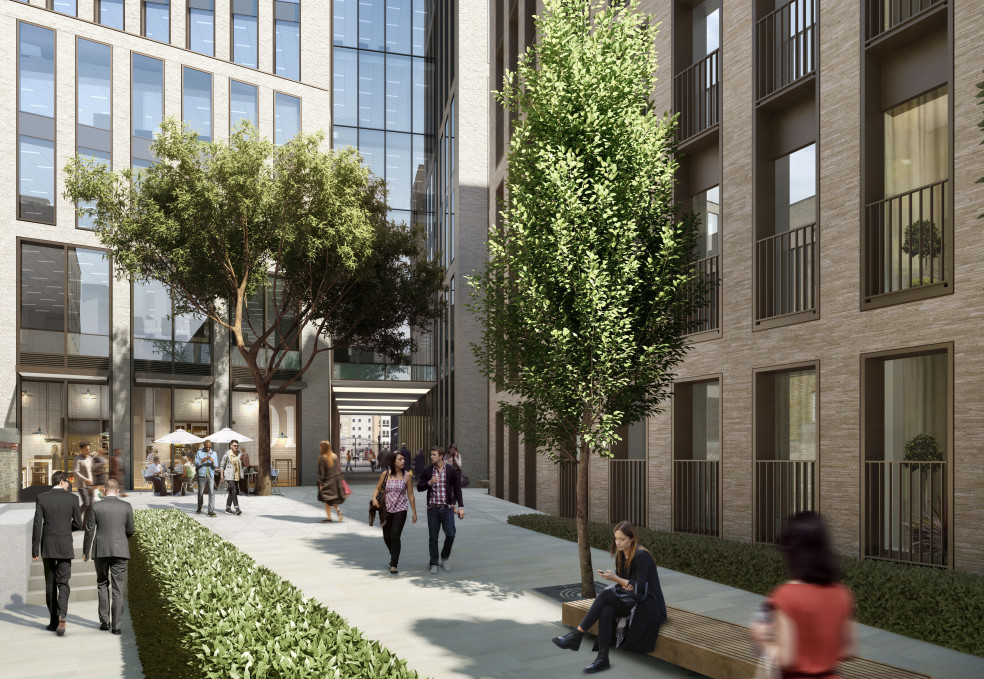 Key Information
Date: 2013-2020
Client: CIT Group
Location: London, UK
Budget: £130,000,000
Floors: 28
Height: 124.87m
Residentail Units: 25 (affordable)
Total GIA (m²): 38,326
Residential Area (m²): 2,476
Retail Area (m²): 1,326
Office Area (m²): 35,850 (inc 1,000 affordable)
Overview
This project transforms an outdated and vacant 1960's building into a twenty eight storey landmark tower. The addition of thirteen storeys to this tired post-war development almost doubles the height of the building. The challenge of obtaining planning permission for this building in a predominantly low rise area immediately adjacent to the historic and listed Honourable Artillery Company Grounds was overcome with intelligent, considered design. 
The new design is respectful of its location opposite Bunhill Fields and the Honourable Artillery Company's grounds, the two adjacent conservation areas, and makes a positive contribution to the historic setting of the area. The building form will provide new public spaces with a public arcade reopening an historical route linking Errol Street with Bunhill Row. The introduction of a variety of retail units, cafes and restaurants at ground level will animate the public domain catalysing the revitalisation of this area with its links with the City and the emerging Hi-Tech commercial hub around Old Street roundabout. The proposal will deliver twenty five high quality, 100% social rent tenure housing units. This contributes to meeting the Borough of Islington's housing targets and local needs.
The facades echo the colours, textures and solidity of the neighbouring buildings using brick panels with flush lime pointing creating a double height order. This frames simple windows that progressively recess further into the facade as the building increases in height. These differing depths reflect the original structure and create solidity with shadows, culminating in an open colonnaded landscaped belvedere on the top floors. The massing cutbacks create landscaped terraces for the benefit of the office tenants.
The varied floor plates, together with a large open and dynamic reception area offering informal meeting spaces and an open cafe area, provide extensive flexibility and amenities for a multitude of office users.
Consultant Team
Planning Authority: London Borough of Islington
Planning Consultant: DP9
Structural Engineer: AKT II
M&E / Services Engineer: RHB Partnership
Townscape Consultants: Montague Evans LLP
Surveyor: Michael Gallie & Partners
CDM: Shore Engineering Ltd
Access Consultant: David Bonnett Associates
Landscape Architects: Churchman Landscape Architects Ltd
Cost Management: Arcadis
Public Relations: Four Communications
Fire Safety: Menzies Partners
Letting Agent: Strutt & Parker
Lighting: EQ2
Access Consultant: D2E
Facade / Cladding: WSP Group
Vertical Transportation: D2E
Highways Consultant: Caneparo Associates
Refuse: TTP Consulting
Model Makers: Unit 22 Modelmakers
Visualisations: Miller Hare