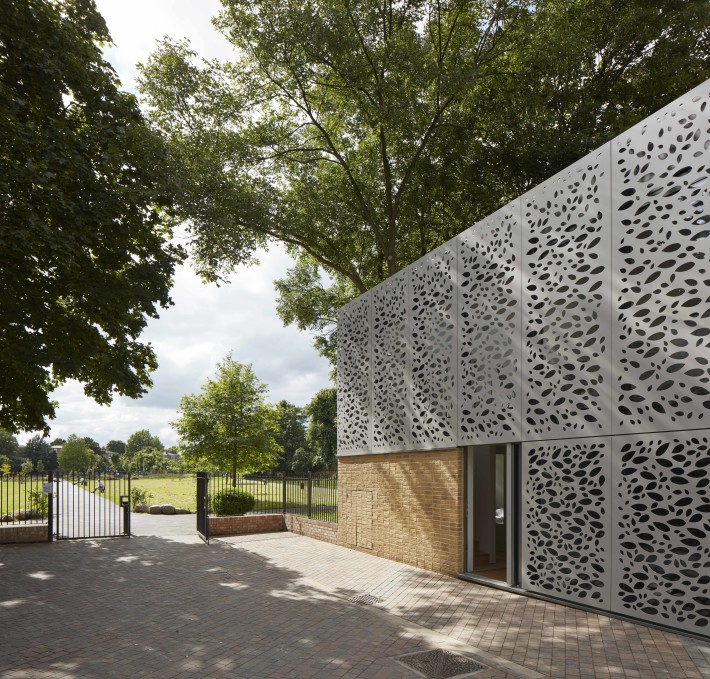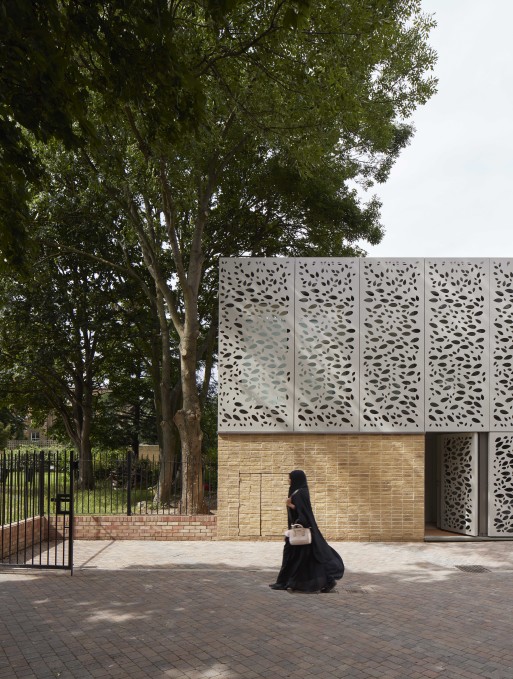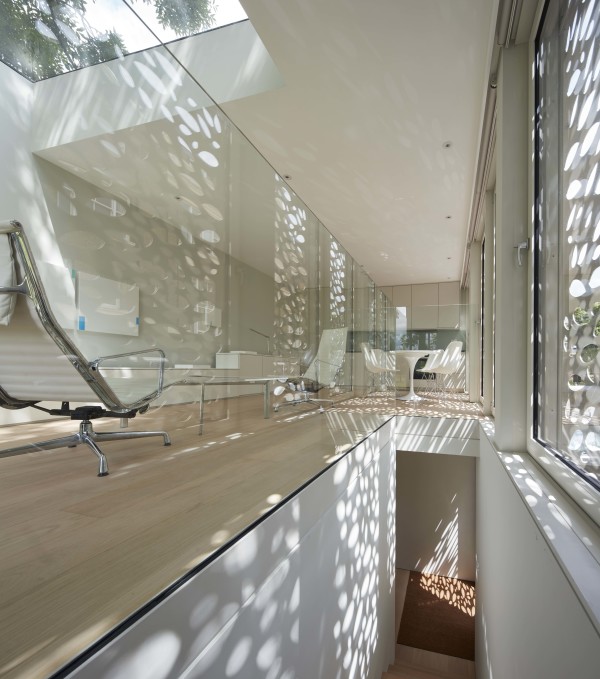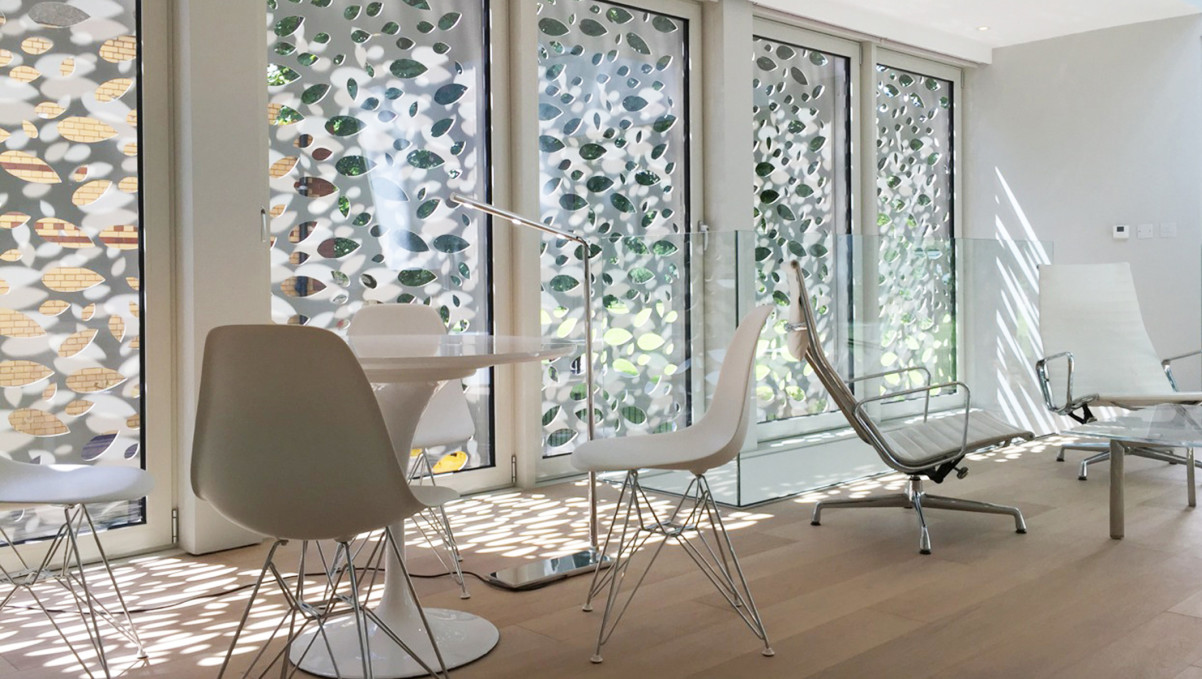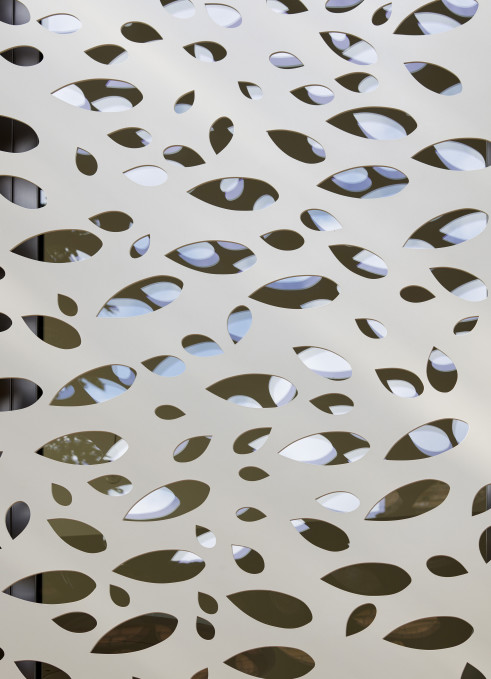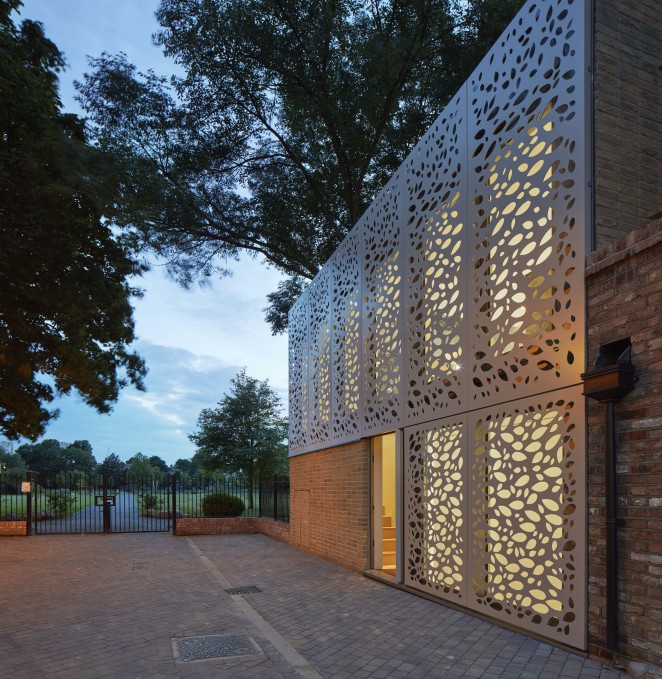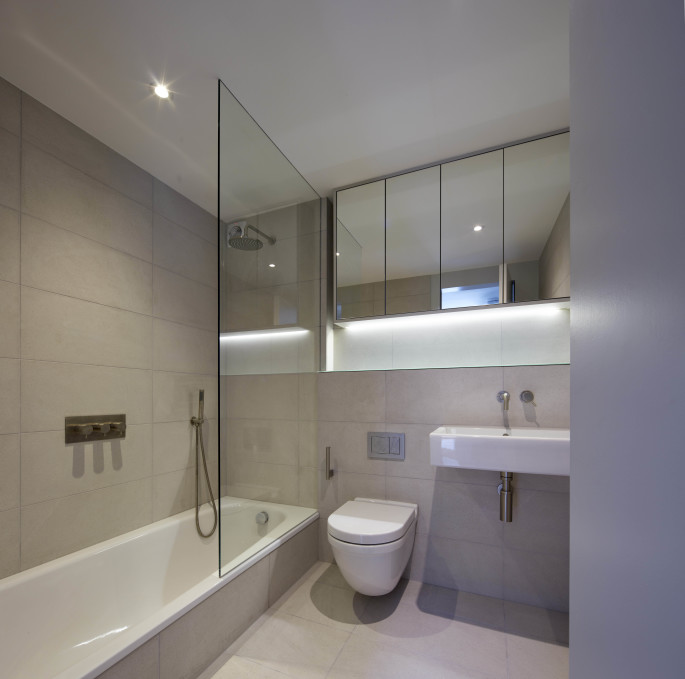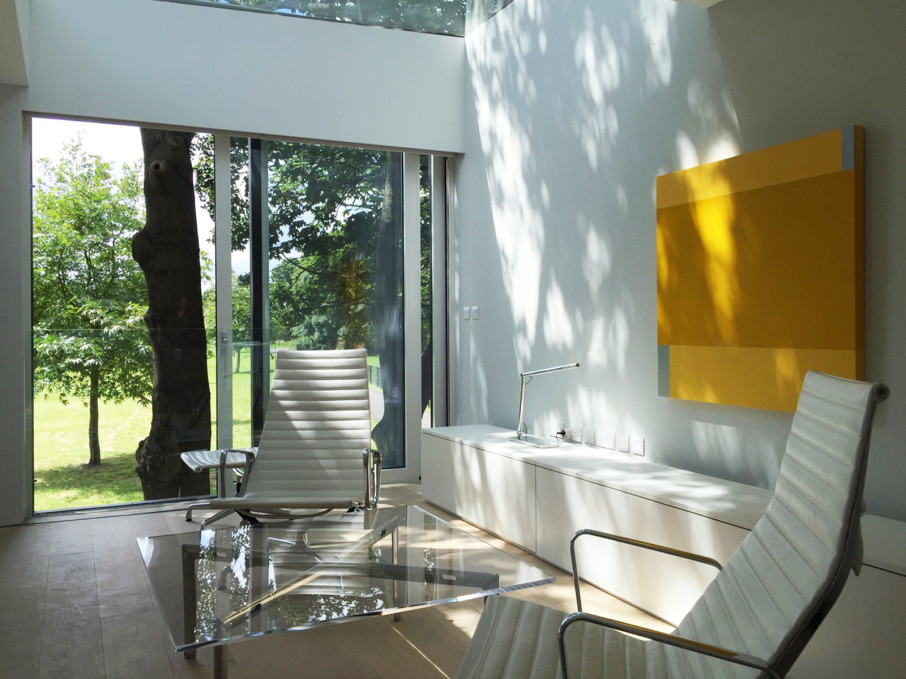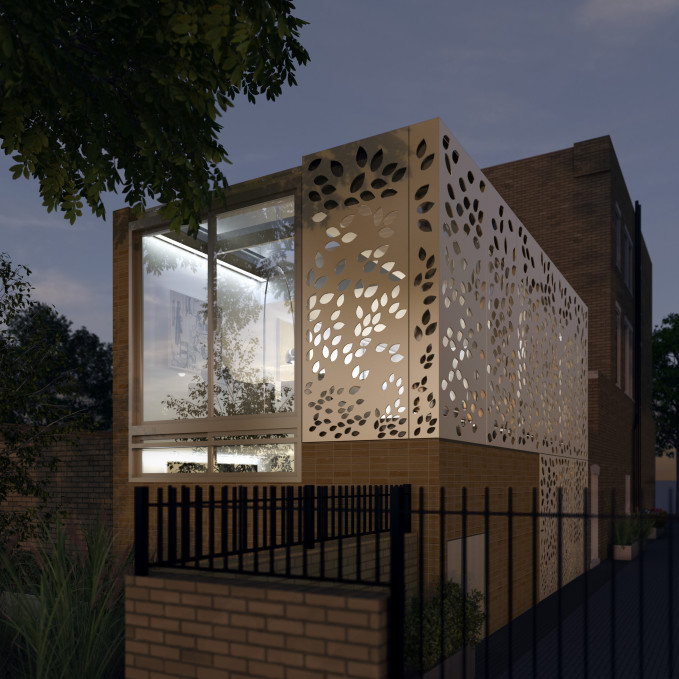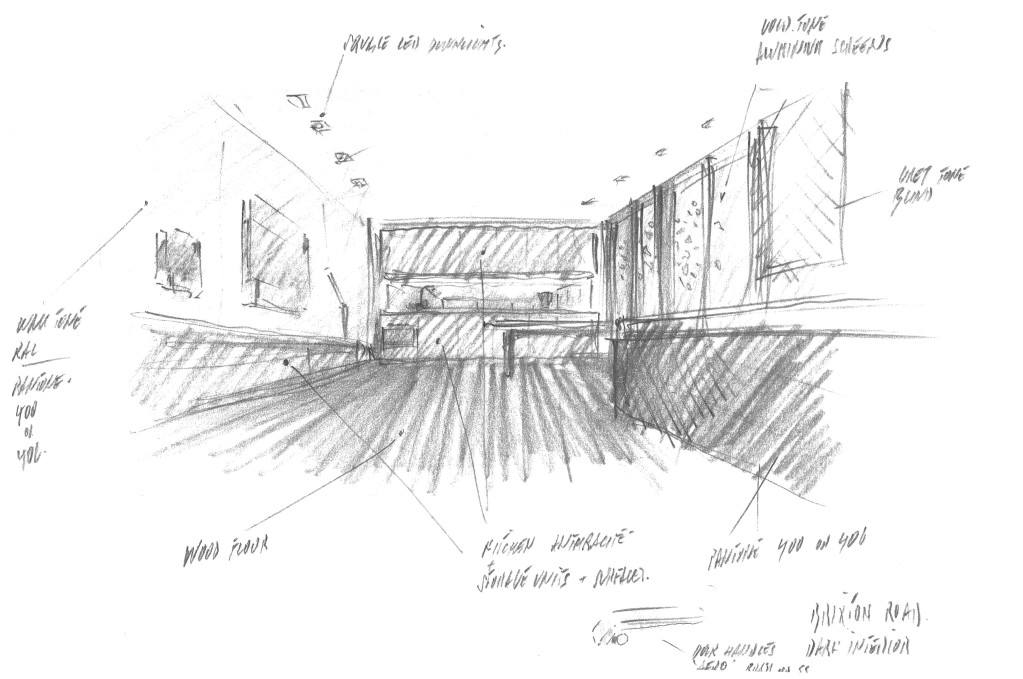 Key Information
Date: 2014
Client: Private Client
Location: London, UK
Floors: 2
Height: 5.55m
Total GIA (m²): 70
Overview
A new two-storey, two bedroom house on the site of a former lock-up garage facing onto Slade Gardens, a public park located at the rear of 244 Brixton Road and adjacent to the famous Crown and Anchor Pub.
The new design has a perforated aluminium façade on the south side. An open leaf pattern is machined into the vertical metal screens to give light to and views from living, dining and bedroom spaces and to link the design to the leaves of the adjacent Ash trees in Slade Gardens. This device also gives additional privacy to the occupants from the public presence outside the Crown and Anchor.
The light bronze metal tone of the screens makes a suitable match to the London stock brickwork forming three sides of the building.
The colour and finish of the screens provides a modern complement to the same brickwork used on the Georgian houses which surround Slade Gardens.
Solar PV cells are located on the roof to reduce electrical costs for the occupant. A glass roof with sliding canopy allows views upwards to the delicate Ash tree canopy which overhangs the western end of the house.
Consultant Team
Main Contractor: S&P
Structural Engineer: Barratt Mahoney
M&E / Services Engineer: Synergy Consulting Engineers
Facade / Cladding: CSI Hull
Arboriculturalist: TMC Arboricultural Consultants
Model Maker: Unit 22 Modelmakers
Photography: Dennis Gilbert