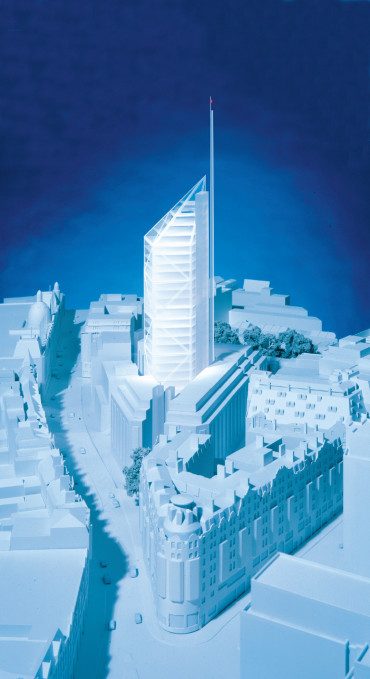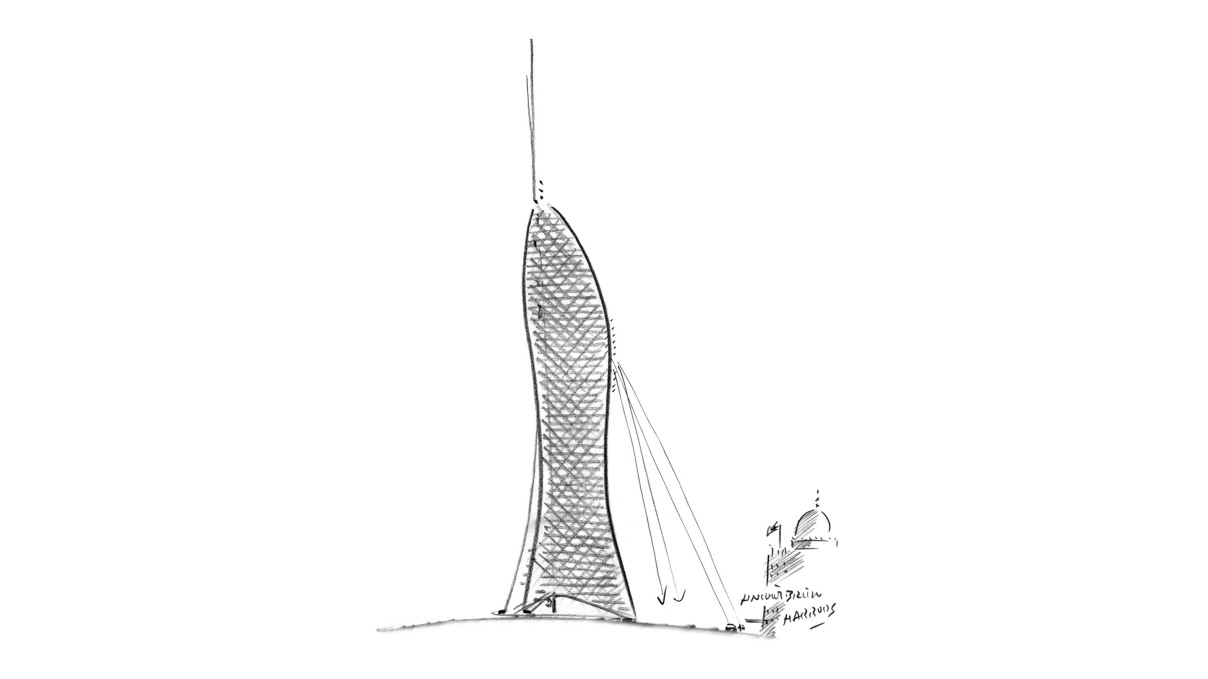 Key Information
Date: 1999
Client: Private Client
Location: London, UK
Director In Charge: Richard Horden
Project Architect: Billie Lee
Overview
A design proposal for a new city block, a retail courtyard and residential tower opposite Harrods on the Brompton Road.
We were commissioned to look at part of the site for a series of separate buildings, and as part of the site evaluation we proposed a new townscape and tower. The proposal was discussed at high level with Westminster City Council and some encouragement was given. The concept was, however, not pursued at that time due to existing delivery commitments and land ownership constraints.
The scheme would bring a mixed-use new landmark to Knightsbridge, replacing out of date offices and retail accommodation with modern high quality accommodation, with stunning views over Hyde Park and Kensington Gardens.
Consultant Team
Planning Authority: Royal Borough of Kensington & Chelsea
Model Maker: Amalgam