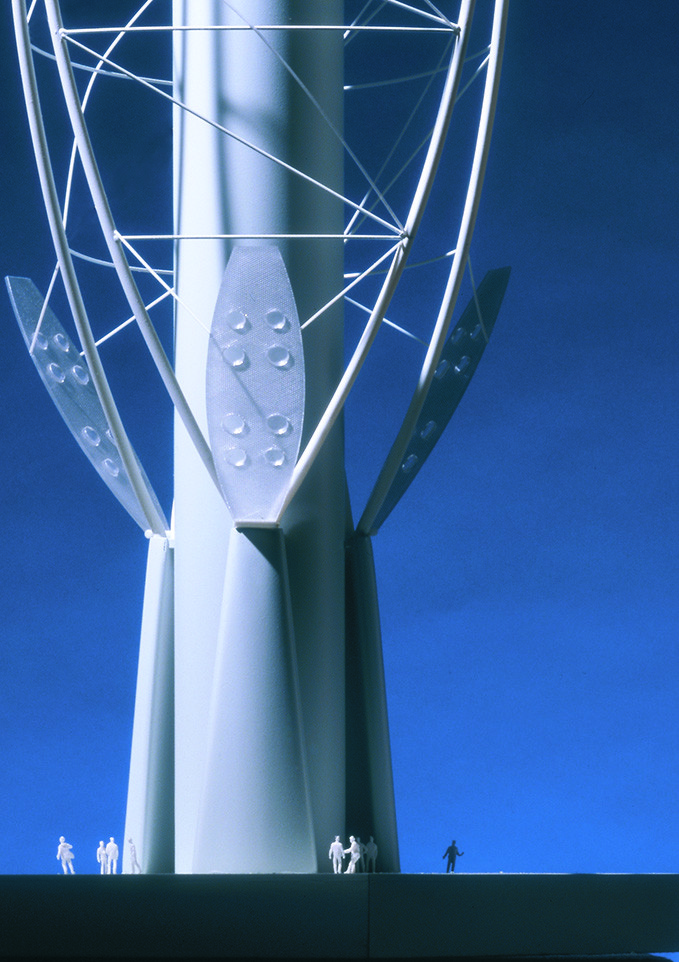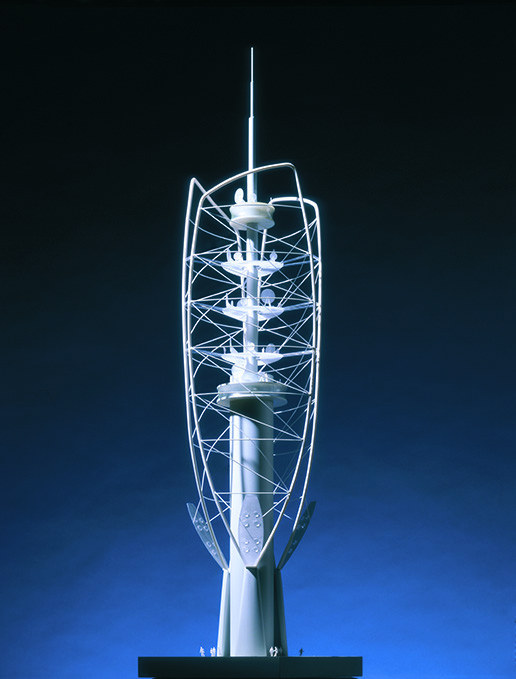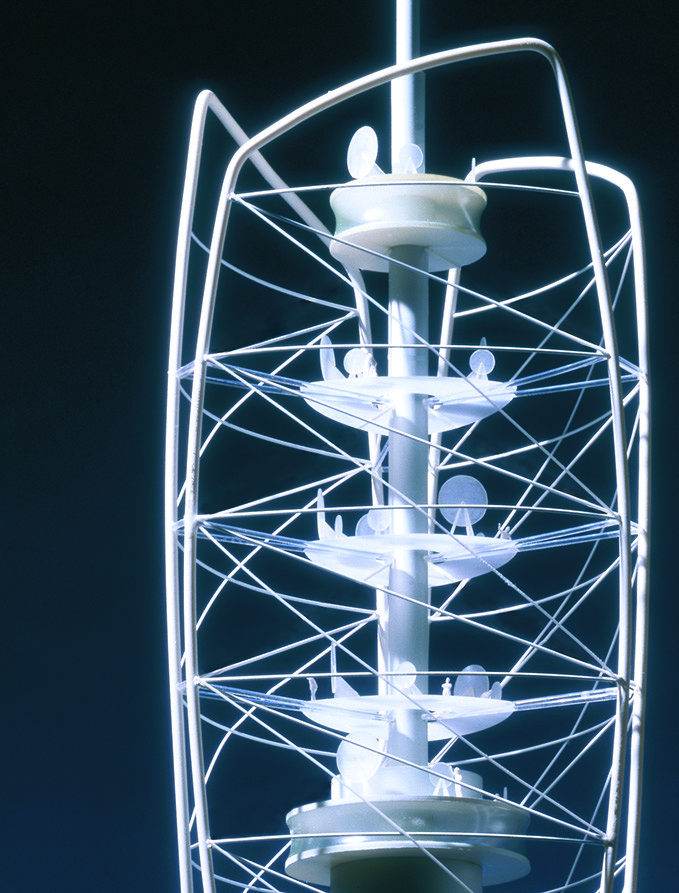 Overview
A design in 2006 which extends an existing communications tower for KPN Amsterdam, the Netherlands' central communications organisation.
The new design provides a substantial increase in the number and area of platforms for mounting communication for microwave and television antenna.
The lightweight outer curving carbon fibre structural tubes provide support for the platforms and establish the characteristic bell like shape of the tulip. Carbon fibre was used, as it does not obstruct microwave radiation.
The design was a collaboration between Richard Horden, Amsterdam sculptor and artist Marijke de Goey and architect Christoff Schwenke.
Consultant Team