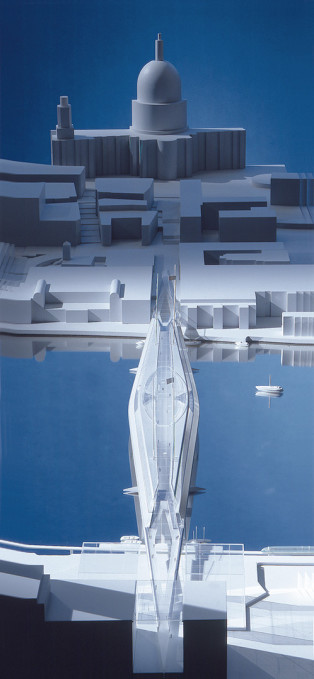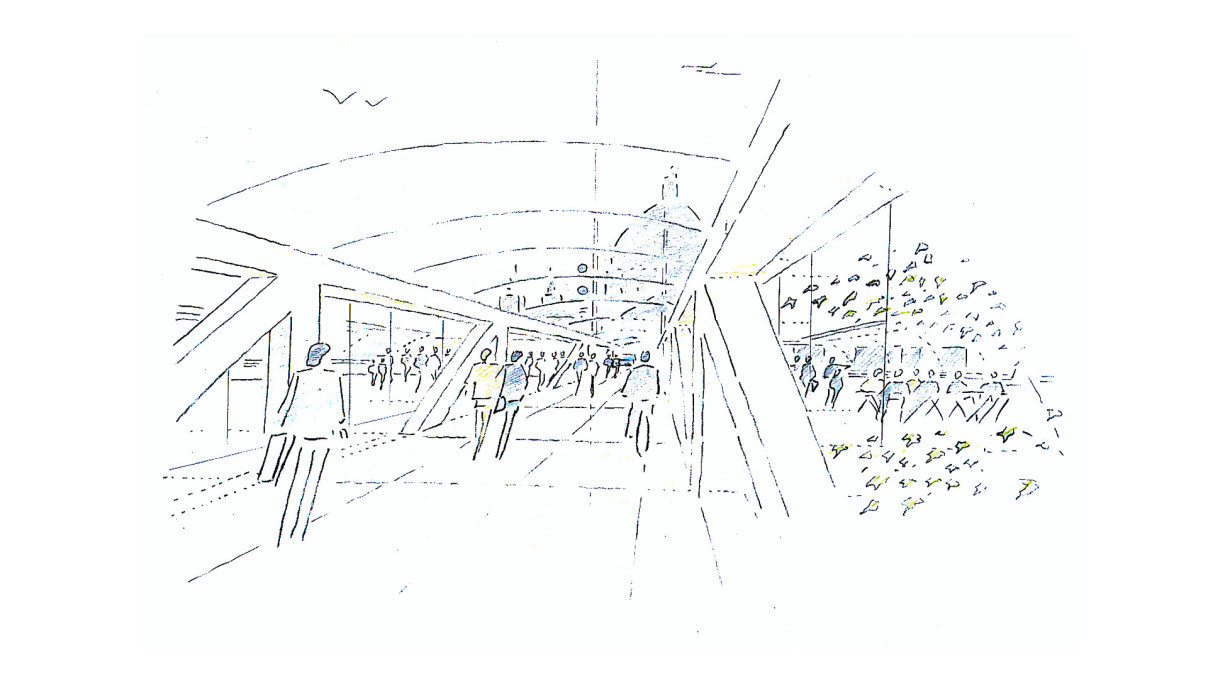 Key Information
Date: 1996
Client: The Peabody Trust
Location: London, UK
Floors: 3
Height: 16.8m
Residential Units: 100
Residential Area (m²): 6,000
Retail Area (m²): 540
Overview
The Glass Bridge was commissioned by one of the UK's largest housing developers, the Peabody Trust. Following the new Tate Gallery competition for Bankside, the Trust saw the need and opportunity for a new pedestrian bridge connecting St Paul's Cathedral with the new gallery on the South Bank. The Trust required a new building type for London, a bridge to include arcades, homes, shops and restaurants.
This 'micro city' consists of a rich mixture of functions on two levels along the bridge. The bridge is a two-level steel frame structure with prefabricated units lifted into position from barges. The central arcade is aligned on the axis of St Paul's, with a large open viewing 'park' at the centre of the span with shops, cafés and restaurants. A light solar shuttle bus will carry passengers along the arcade, with one stop in the centre, to the new gallery. The lower level central arcade, naturally lit from above and below, provides access to the apartments for tenants, visitors and deliveries. The design provides a variety of units from one room up to duplex apartments.
It is hoped that the project will increase the pressure on the City of London authorities to examine further concepts about development on the river such as the South Bank rapid transit system and weir across the Thames.
Consultant Team
Structural Engineer: Whitby & Bird