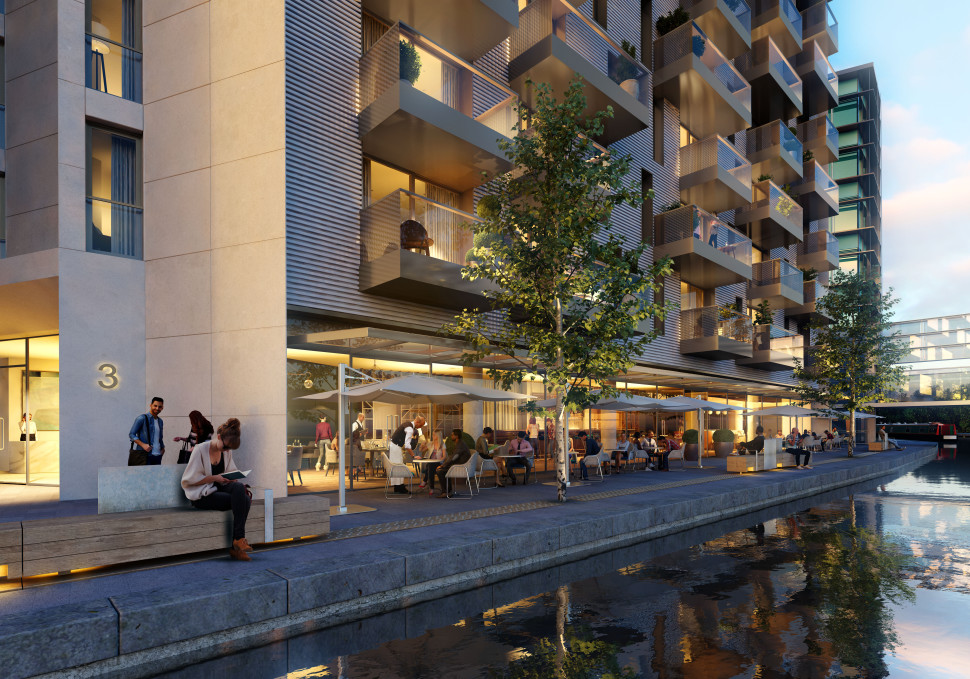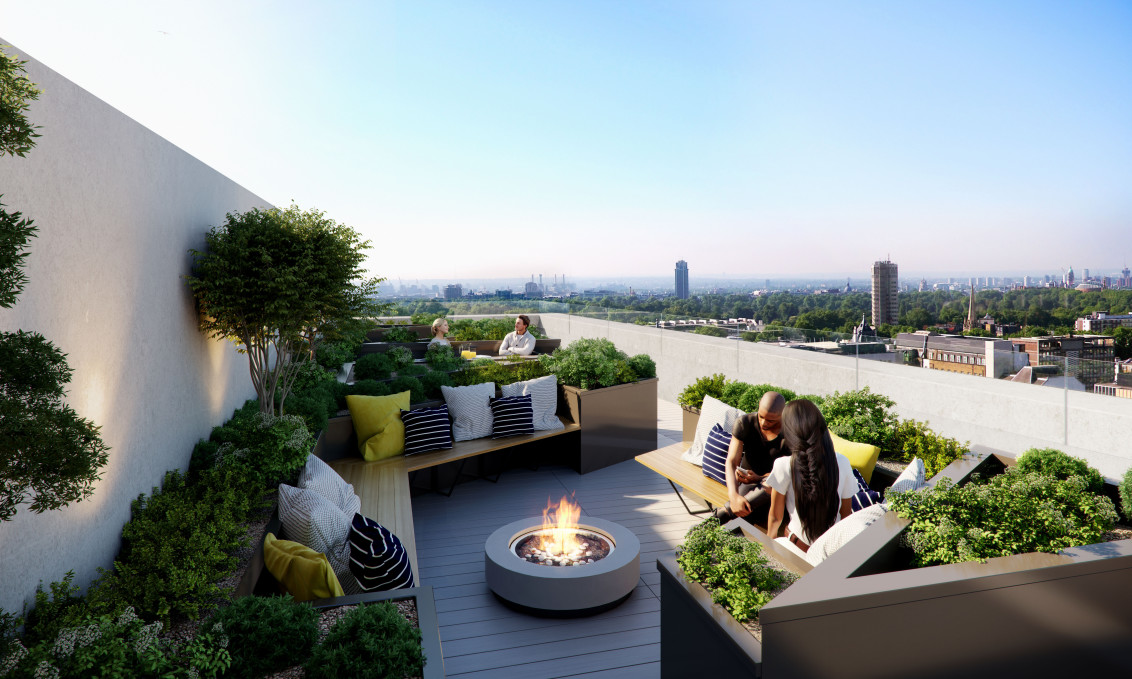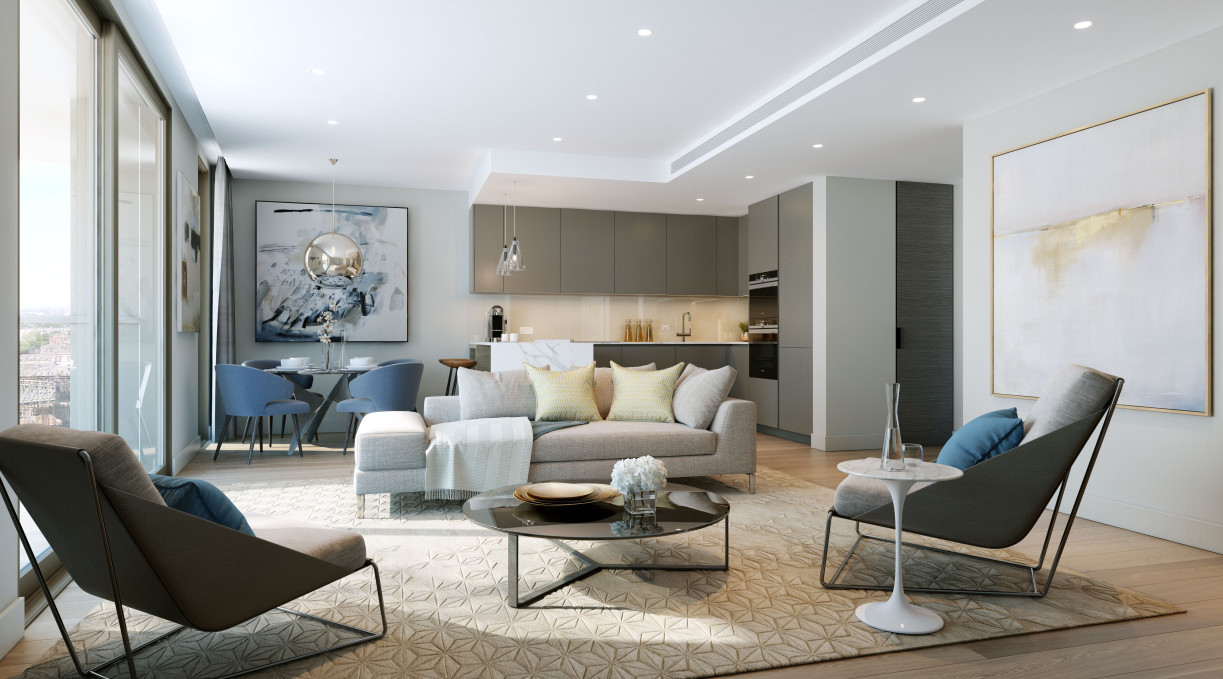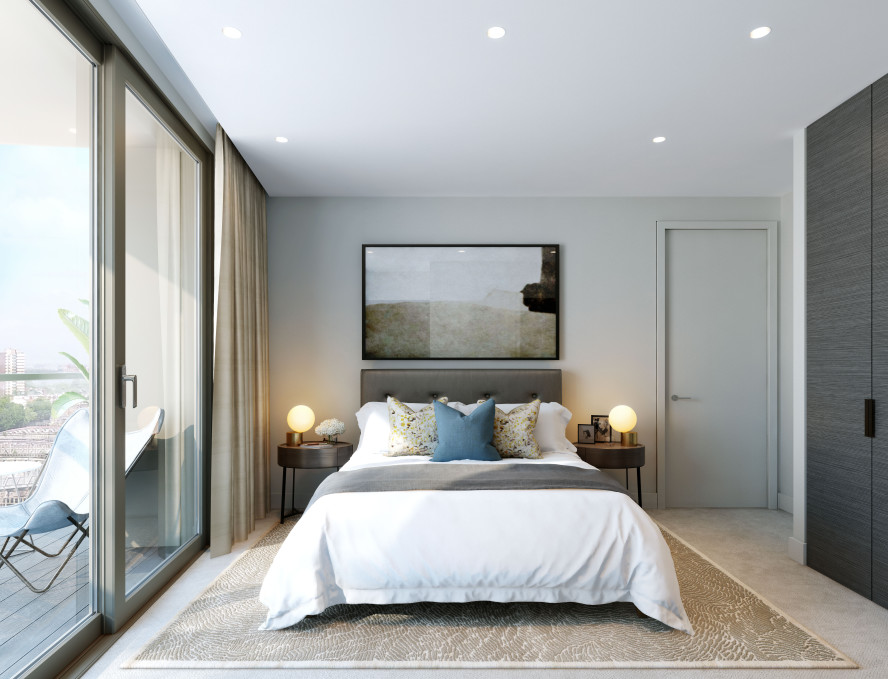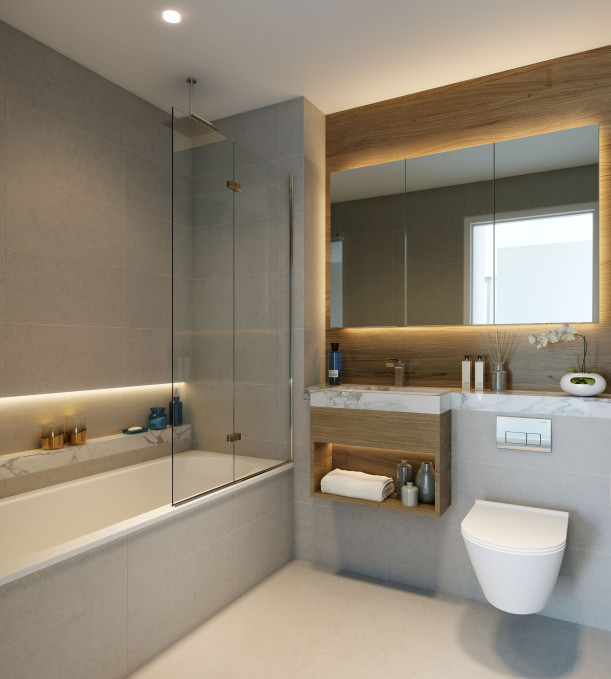 Key Information
Client: European Land
Location: London
Floors: 14
Residential Units: 79 market, 16 affordable
Total NIA (m²): 6,740
Residential Area (m²): 5,420 market, 1,080 affordable
Retail Area (m²): 240
Overview
This mixed use, predominantly residential building, will be located opposite the north entrance to Paddington Station. The southwest facade has a retail canopy and colonnade facing onto the Grand Union Canal quayside and offers high level views towards Hyde Park.
It will comprise 79 market units and 18 affordable apartments with retail units at ground level and 52 car parking spaces over two basement levels. The design has a calm and elegant appearance due to the warm silver façade. Staggering and playing with the glass balconies' positions vertically extends the liveliness of the commercial area on ground floor onto the facade above.
This new residential building will provide a calm and harmonious appearance within its context of commercial office buildings on either side, offering a fresh and contrasting light toned waterfront environment and a strong enhancement to the public quayside by the canal.
Consultant Team
Project Manager: Arcadis
Structural Engineer: WSP
M+E / Services Engineer: Hoare Lea
Quantity Surveyor: Core Five
Acoustic Consultant: Hoare Lea
Highways Consultant: ARUP Highways
Planning Consultant: DP9
Lighting: EQ2 Light, Studio Fractal
Facade / Cladding (Cladding) : Interface, WSP
Access Consultant: David Bonnett
Principal Designer Advisor: Shore Engineering
BMU: Reef Associates
Model Maker: Base Models
Visualisation: Cityscape Digital and V1
Marketing: Totality