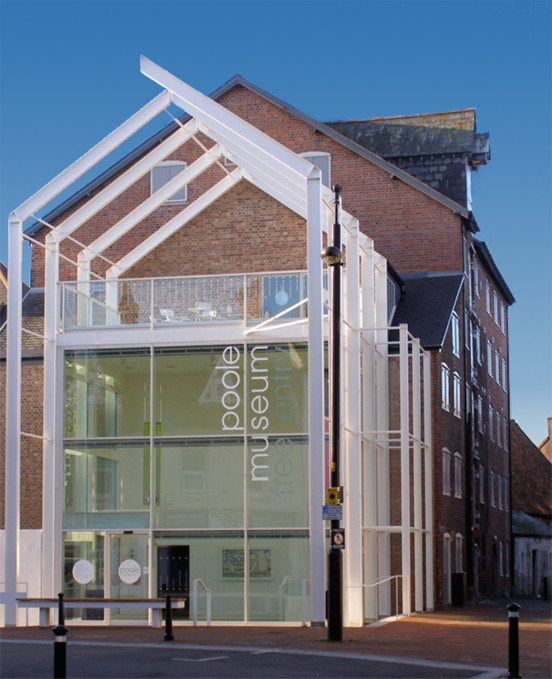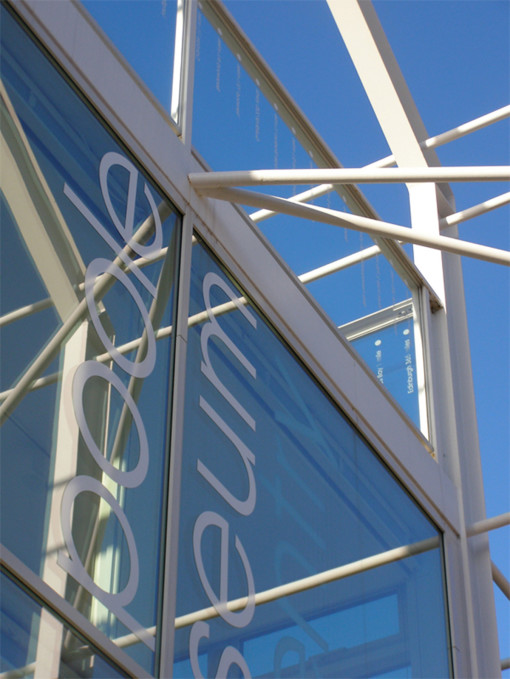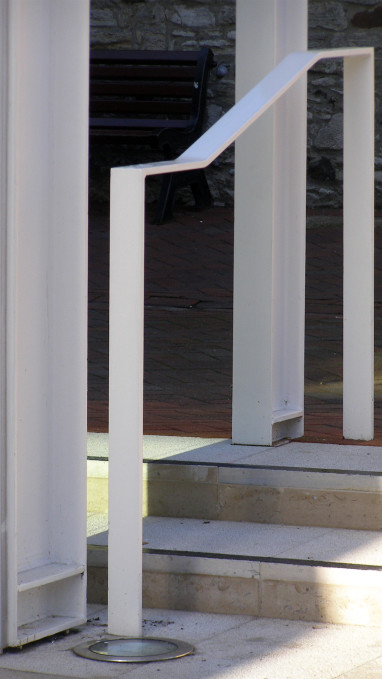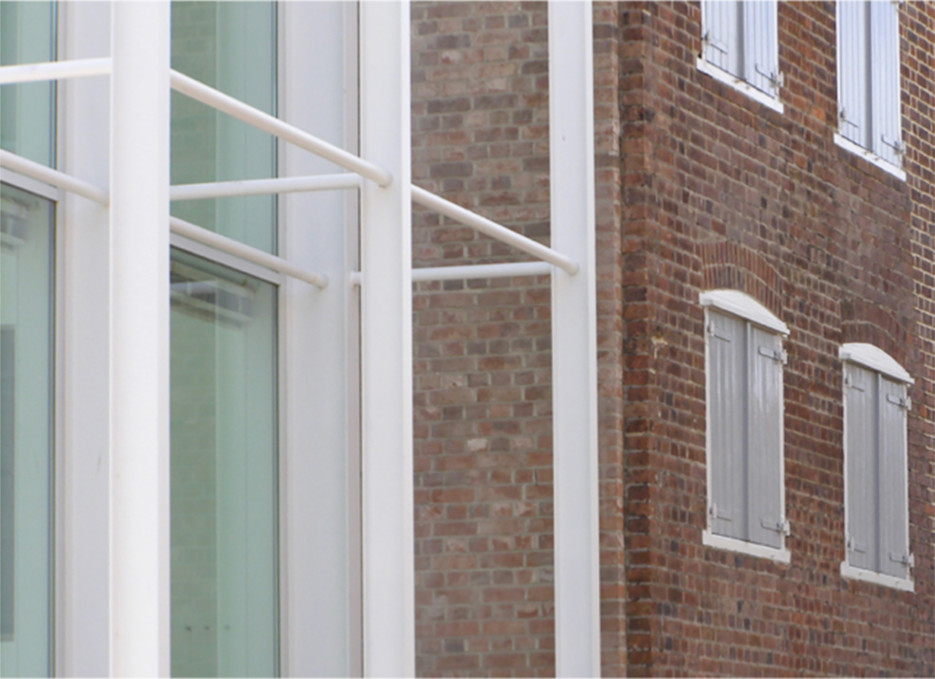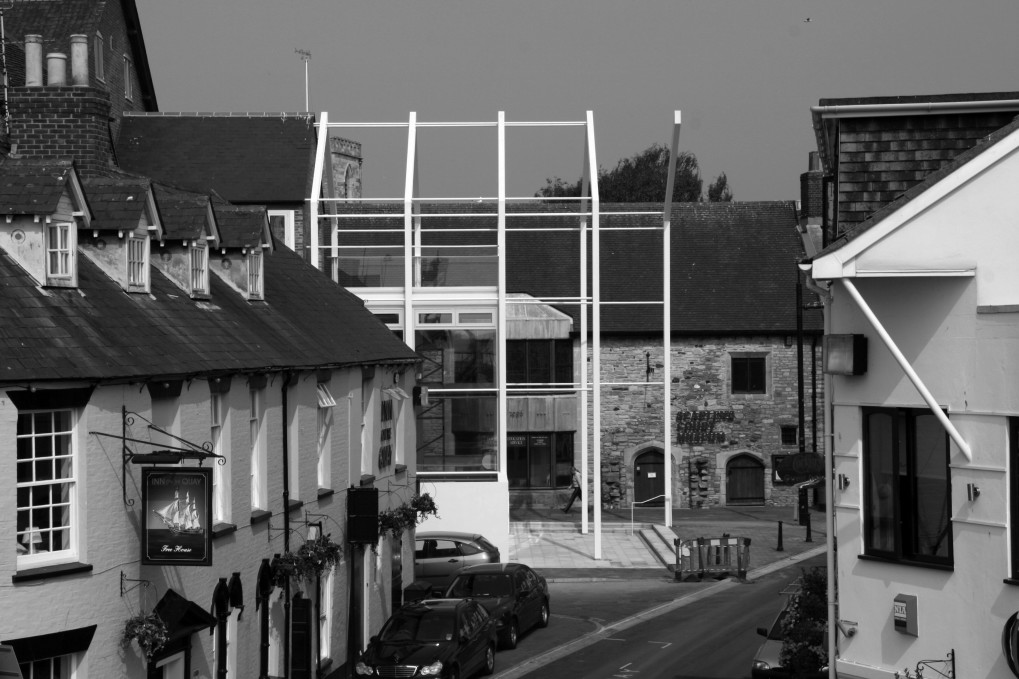 Key Information
Date: 2007
Client: Borough of Poole, Cultural Services
Location: Dorset, UK
Floors: 3
Overview
The Poole Museum has re-opened following the refurbishment and completion of the enclosure to the new entrance area in 2007. An elegant glass volume, three stories high, provides generous views through to the Scaplen's Court wing and to the quayside on Poole Harbour.
Tall, arched steel frames open towards Poole's High Street to create a generous sense of public space while revealing the existing 15th and 18th century architecture in the heart of the Old Town Conservation Area, close to the sea front. The easternmost frame, closest to the High Street, is left as half a frame to signal the change in the street direction and to signpost the Museum to passers by.
Leaving the framed architecture open creates a strong vertical visual character to the end of the High Street, and allows for future expansion of the museum as funding becomes available. A new roof terrace over the 3-stories entrance provides an excellent viewpoint for visitors over Poole Harbour, the Anthony Caro sculpture and along the High Street. This new high-level viewpoint in itself attracts new visitors to the museum.
The frames are intended to be continued onto the wider parts of the high street to enable enclosure and illumination for markets. The frames would enable improved access over the railway line and provide an optimistic point of arrival at the Dolphin Centre at the north end of the street.
Consultant Team
Planning Authority: Borough of Poole
Planning Consultant: Denley King Partnership
Building Control: Building Consultancy Services
Structural Engineer: Techniker Ltd
M&E Services Engineer: Hoare Lee
Historic Buildings: English Heritage Bristol
Quantity Surveyor: Denley King Partnership
Daylight / Sunlight: Schatunowski Brooks
Archeological Consultant: MoLAS