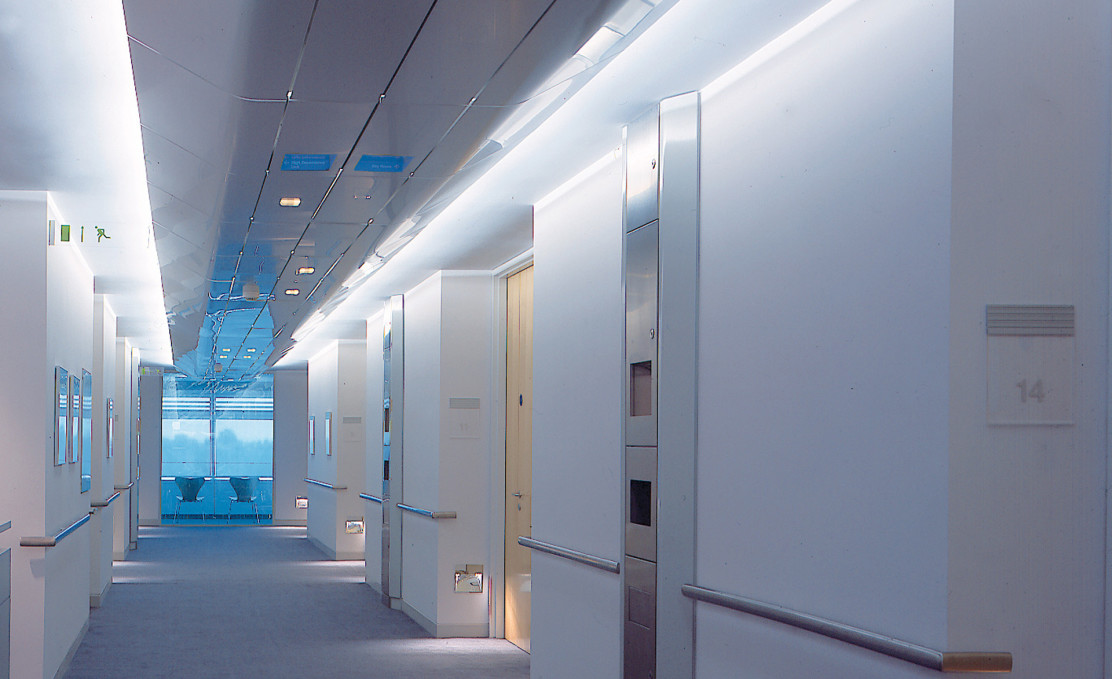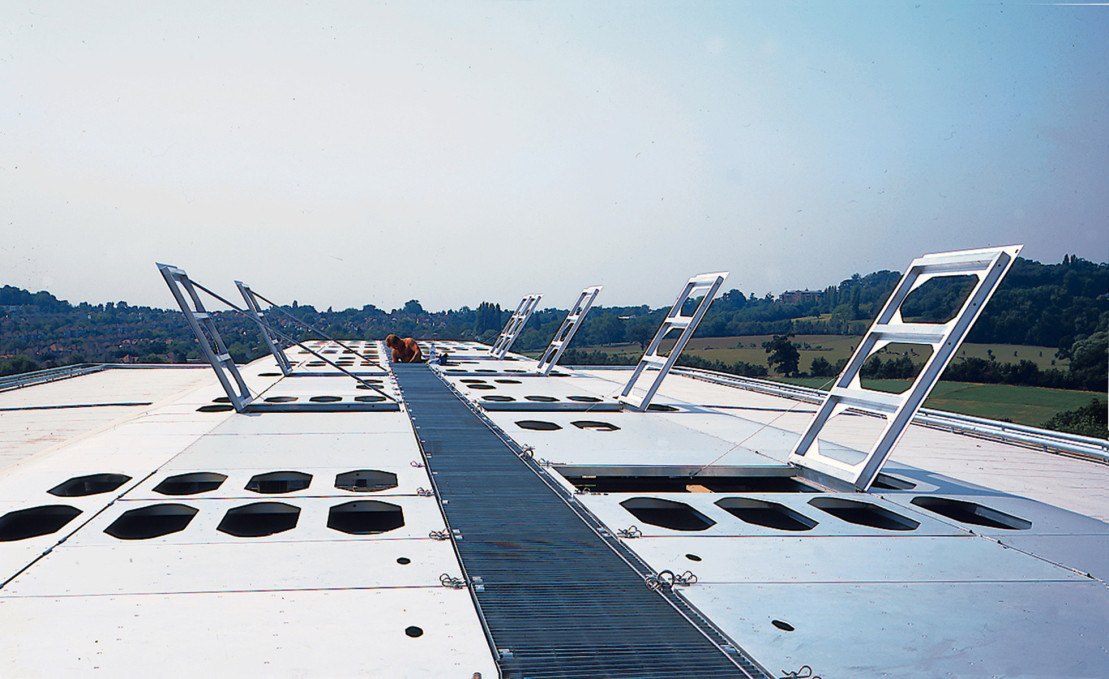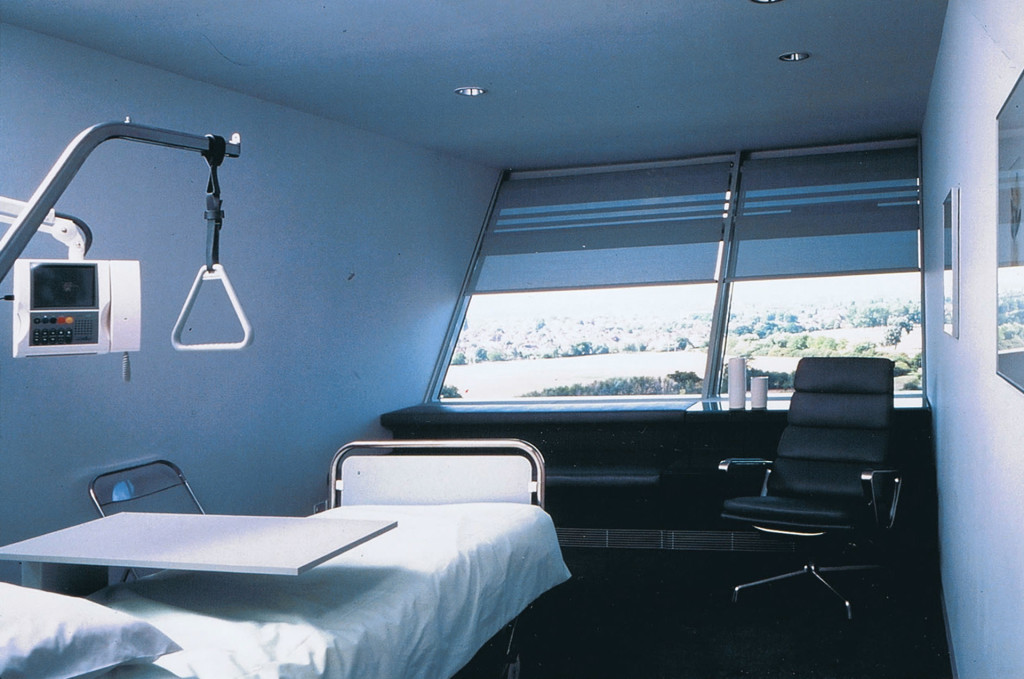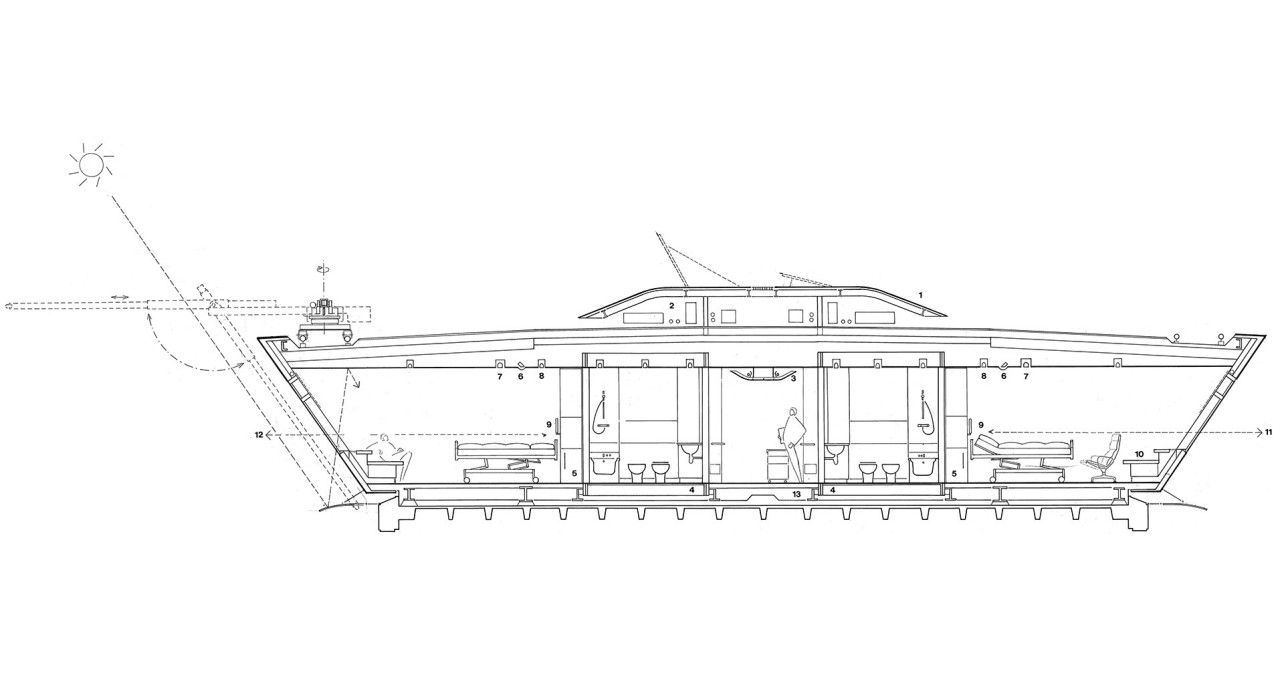 Key Information
Date: 1994
Client: Sir Robert & Lady Sainsbury
Location: London, UK
Floors: 1
Overview
St Mark's is a world-leading clinic for intestinal disorders. A new ward for the treatment of private patients was required. Careful design and programming enabled an eighteen-bed ward to be built in only 14 months on the roof of the existing nine-storey Northwick Park hospital, which remained in use throughout. Prefabricated bathroom elements and complex patient care units with large composite elements of structure and cladding were used, and a new independent high-speed lift tower was added.
The design takes the analogy of an aeroplane and seeks to make the patient feel totally cared for from 'check-in' onwards – for example making sure that views from patients' beds are optimised. Horden Cherry Lee Architects revisited the project in 2002 to rearrange ancillary administration spaces and to upgrade the environmental performance and control of the wing.
The client, Lady Sainsbury, previously a nurse, sponsored the project and enabled the architects to do a thorough research of Swiss hospitals and clinics before embarking on this very specific, intensely focussed design.
Consultant Team
Main Contractor: Killby & Gayford Ltd
Planning Authority: London Borough of Brent
Planning Consultant: JP Jelly & Partners
Structural Engineer: Whitby & Bird
M&E / Services Engineer: Loren Butt & Yates Associates
Quantity Surveyor: JP Jelly & Partners
Landscape Architects: Steve Lomas
Cost Management: Davis, Langdon & Everest
Lighting: George Sexton Associates
Photography: Eamon O'Mahoney