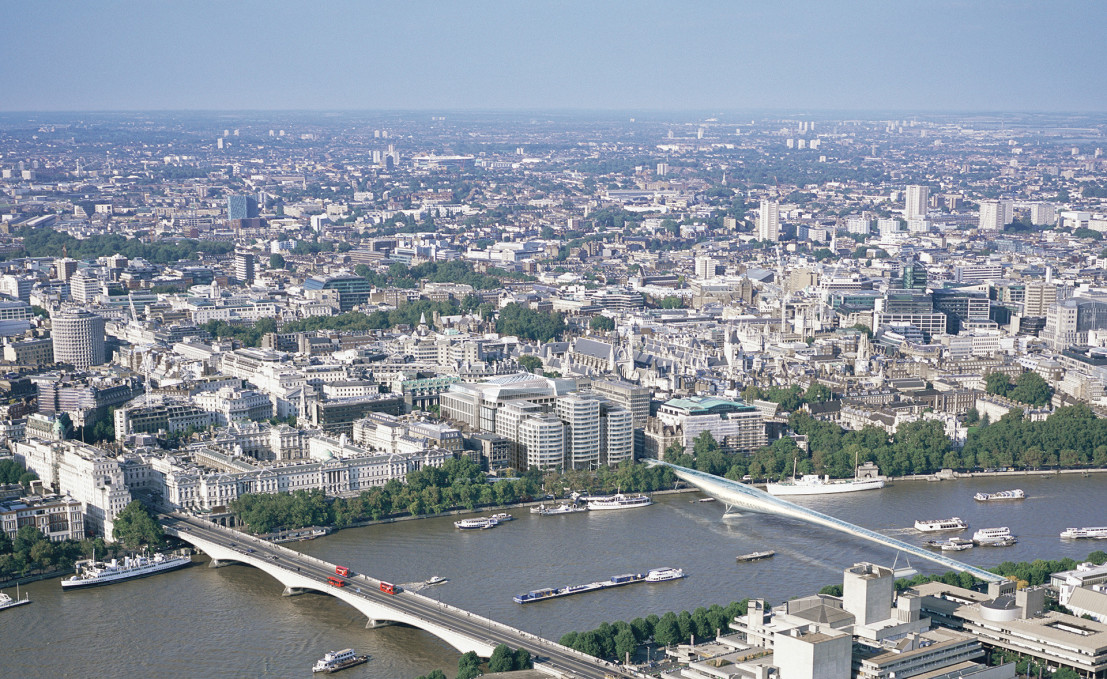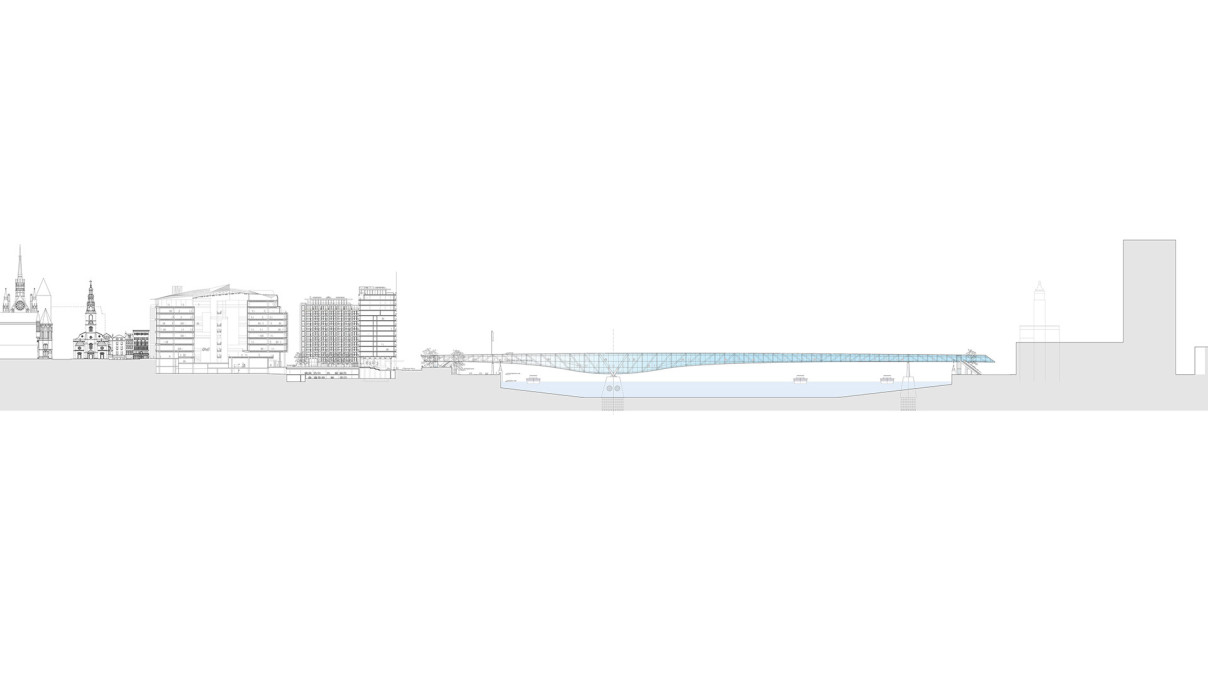 Key Information
Date: 2009
Client: Land Securities PLC
Location: London, UK
Floors: 3
Height: 17.3m
Residential Units: 90
Total GIA (m²): 12,500
Overview
Our proposal for The Anniversary of London Bridge Competition, held in 2009, was for a new, naturally powered, living bridge to be constructed in between Waterloo Bridge and Blackfriars Bridge. Temple Bridge would be aligned on the axis of Arundel Street and connect Temple Underground station on the North Embankment to The National Theatre on the South Bank (the same location as the later Garden Bridge).
The flowing asymmetric shape of the bridge is a combination of minimum supports, volume for the facilities, and contemporary dynamic, practical and deliverable bridge architecture. The bridge would essentially be a two span, two support, asymmetric composition with its main 'living' functions located on the buttress nearer the busier North Bank.
The pedestrian route across the bridge would be a covered arcade set at the same level as Waterloo Bridge with retail and cafes located either side. Transparency would be maintained so that views along the river to the City and to Big Ben would be clear from within the arcade.
The roof of the bridge will be covered in photovoltaic solar cells generating approximately 300 kW and used to assist water heating. A turbine set in the north caisson takes advantage of the tidal flows providing energy for the new bridge. Small shops, restaurants and apartments will be designed to minimise energy use.
The north bascule could contain boutique apartments, boutique shops and cafes. A central atrium with access to the river will be aligned with the bow of the elegant HQS Wellington with adjacent restaurants optimising views towards the city.