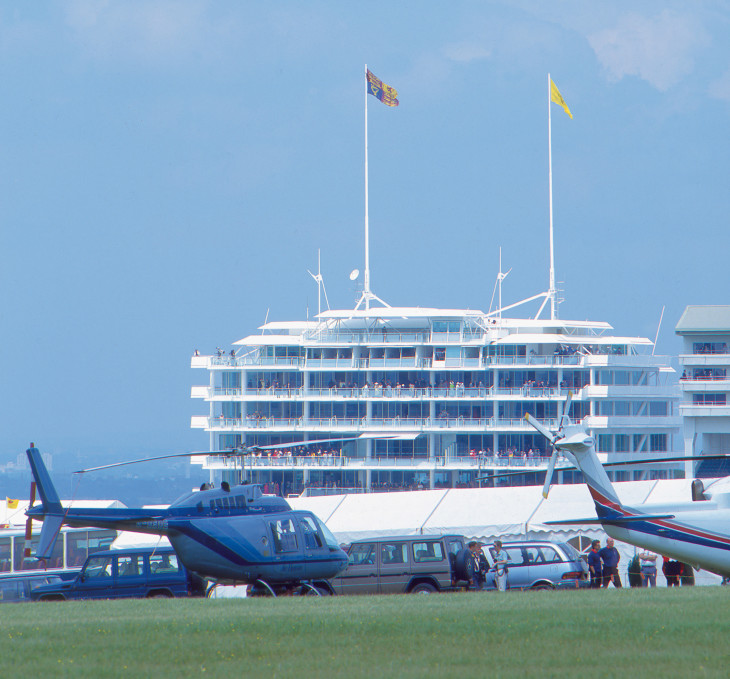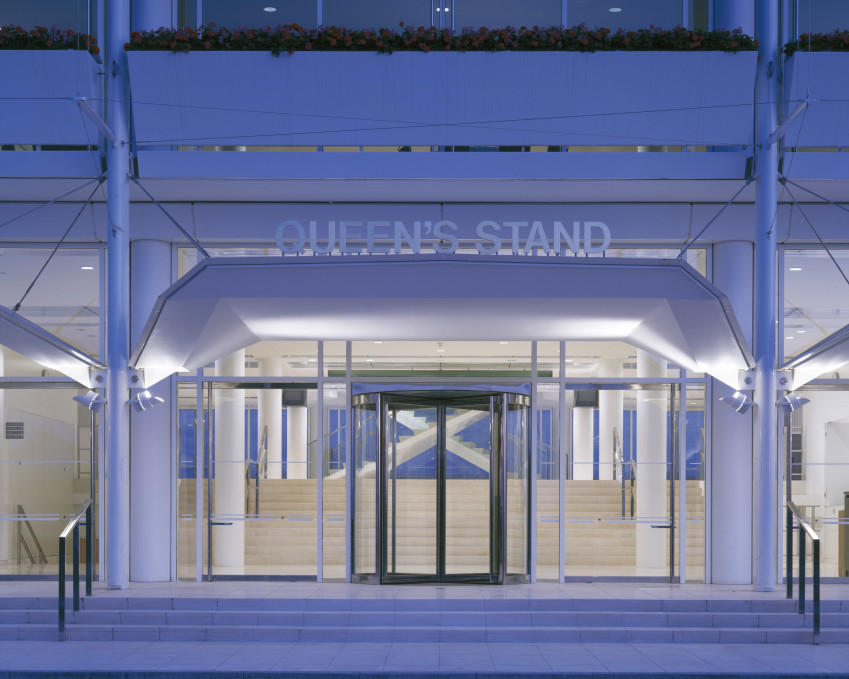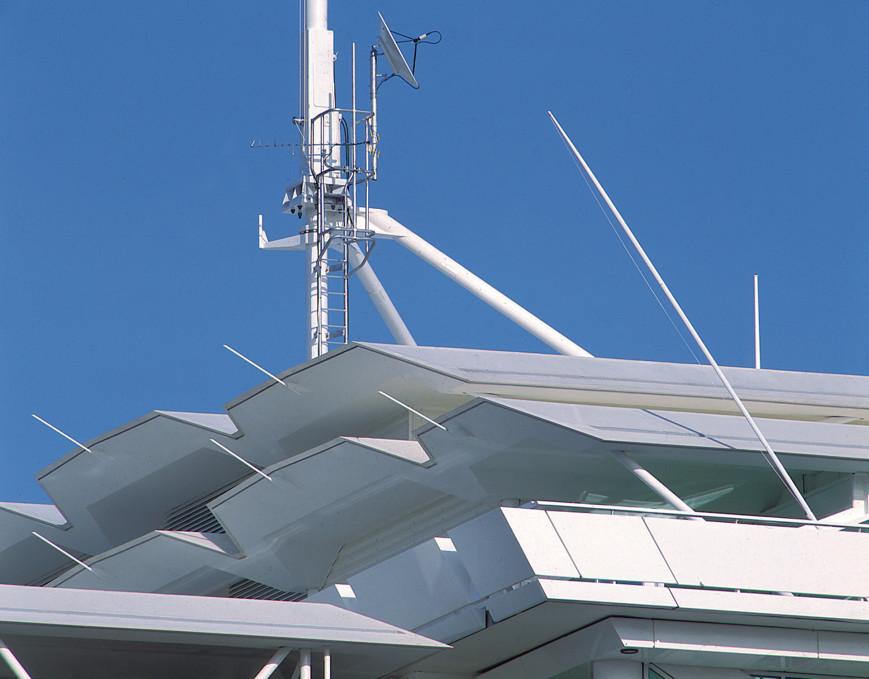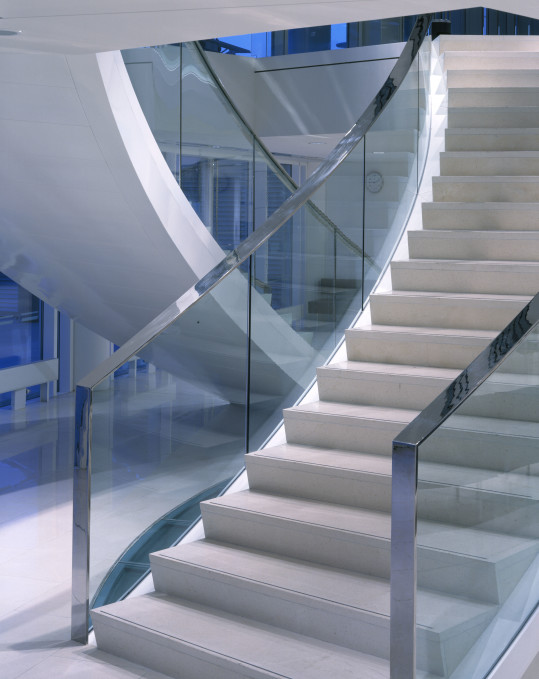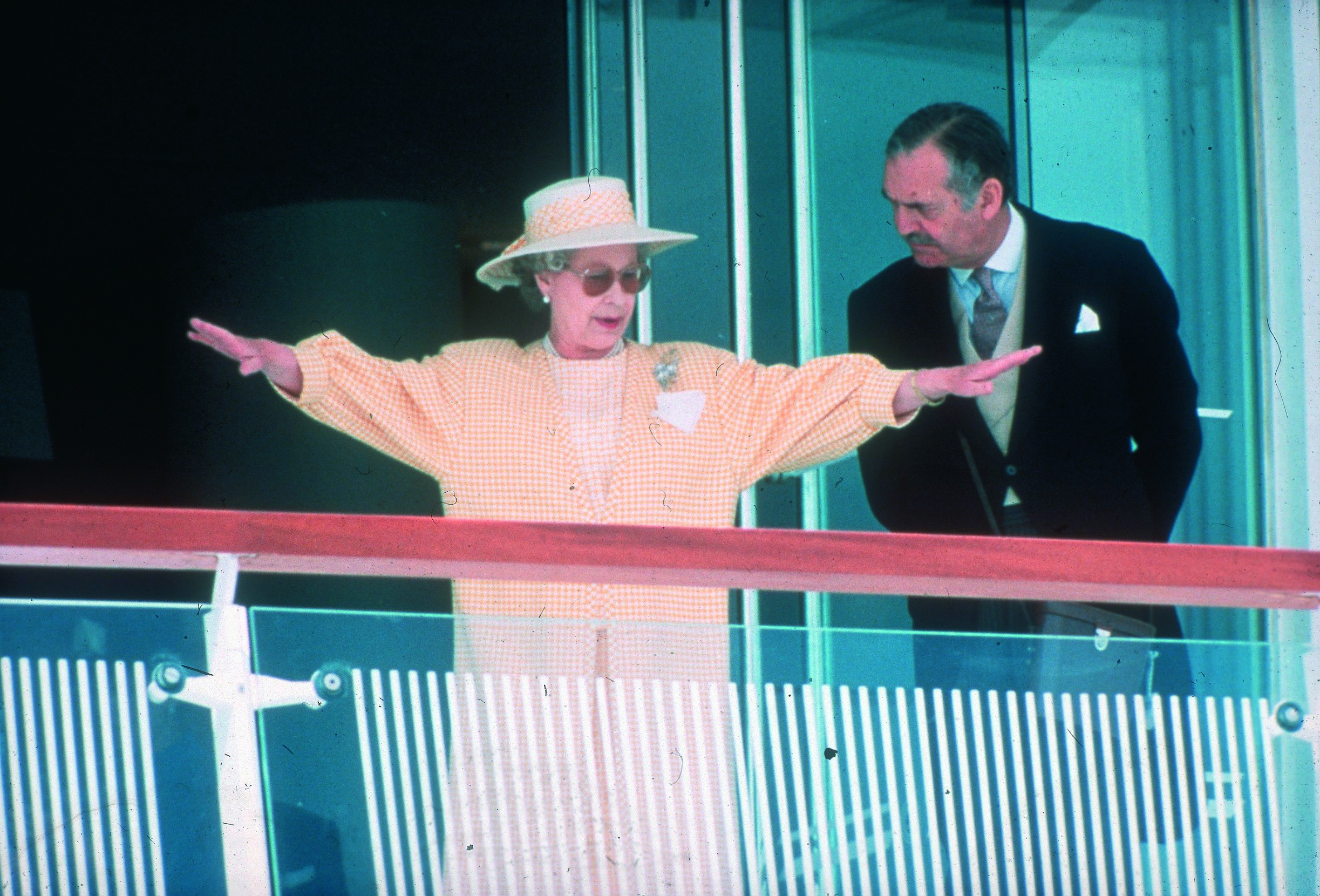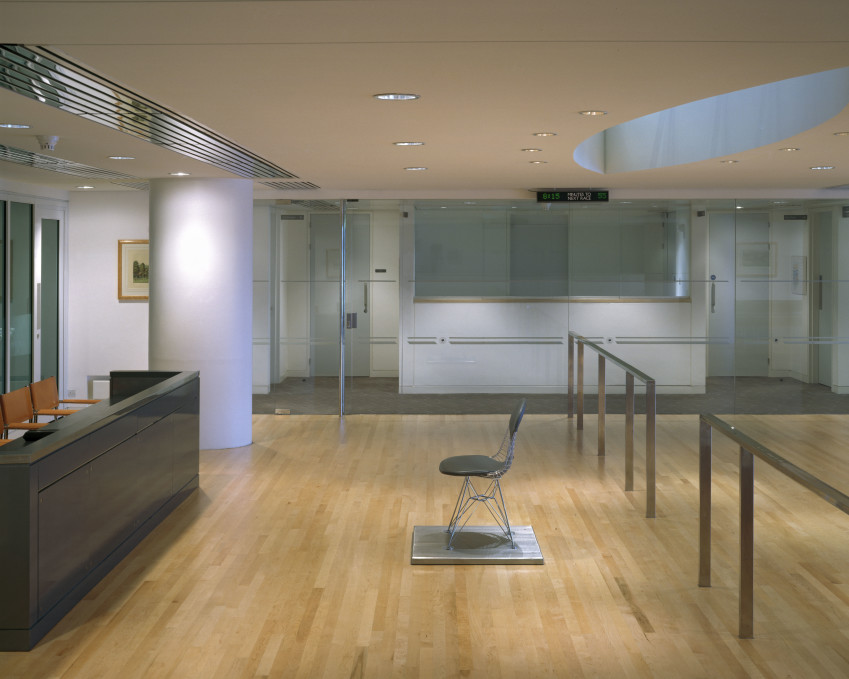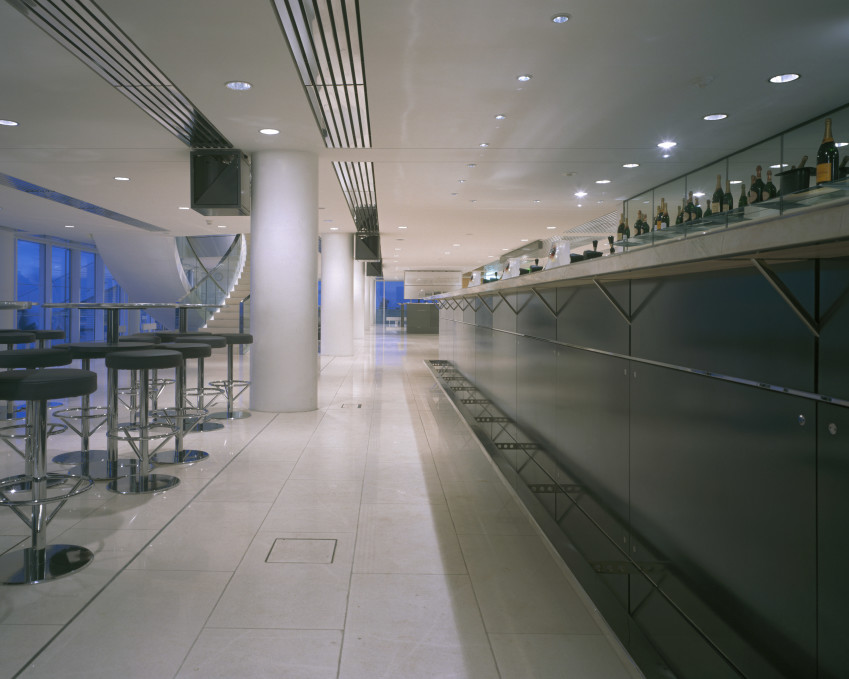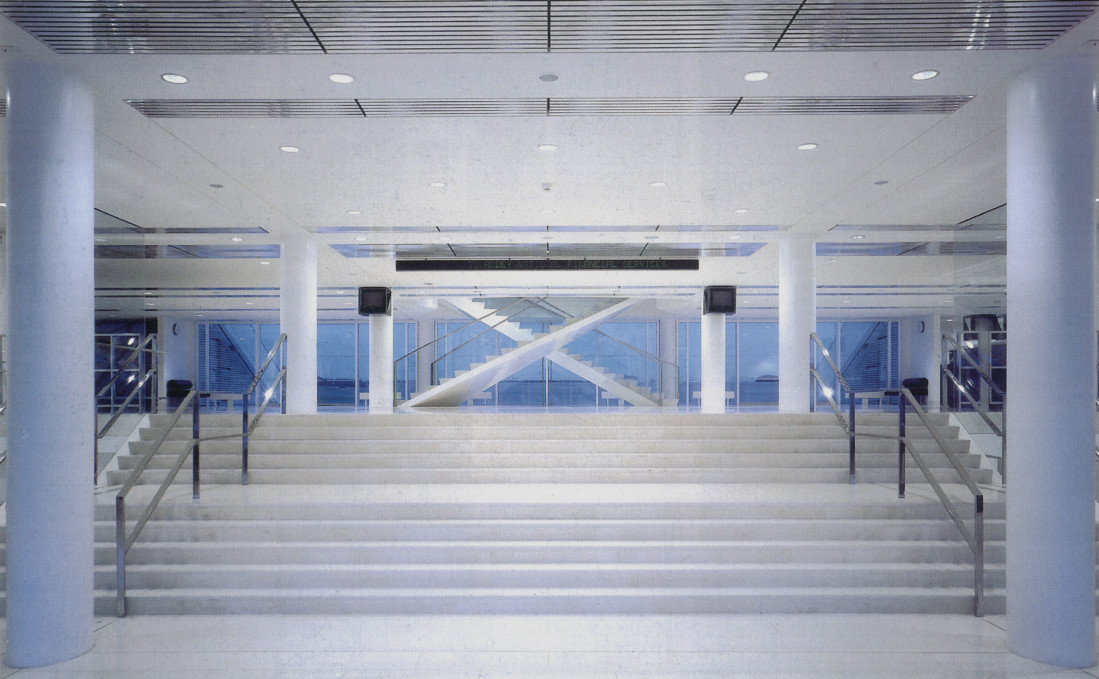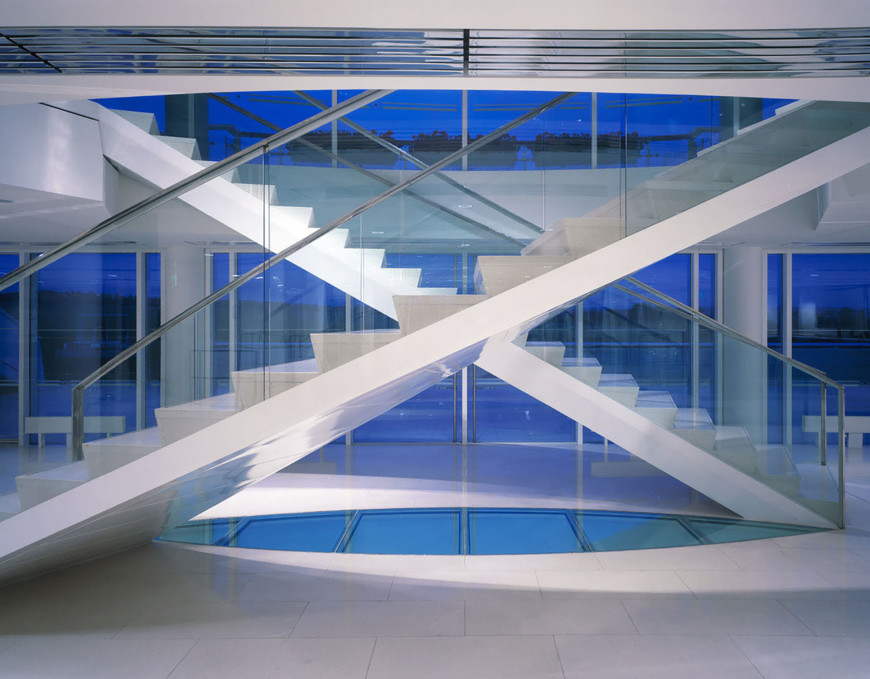 Key Information
Date: 1992
Client: United Racecourses Ltd
Location: Epsom, UK
Overview
The Queen's Stand at Epsom racecourse provided an opportunity to completely reinvent the traditional British racecourse aesthetic away from the red-carpeted, curtained and dark 'betting pub'. It overlooks the finishing line of the course which hosts what is arguably the world's most famous horse race, the English Derby, held each June. Enjoying a fabulous hilltop location looking out over seven counties, the function of the stand demanded an outward-looking approach.
The design sets up a fluent and powerful relationship between its internal and external functions on all levels. The highly formal, symmetrical composition – not unlike a yacht – emphasises the orientation directly onto the finishing line and across the course towards the race start. Natural daylight floods the building which, together with contemporary finishes, delivers a completely new light approach – a fresh approach that has proved popular at other new sporting facilities around the UK.
The design of the building enabled a two year construction programme allowing use of the existing building for the first year and completing the new building within the second year so the Derby could run uninterrupted without the need for temporary building facilities.
Consultant Team
Main Contractor: Trafalgar House Construction Ltd
Structural Engineer: Ove Arup & Partners, Peter Rice
Cost Management: Davis Langdon, Clyde Malby
Lighting: George Sexton Associates
Model Maker: Amalgam
Photography: Dennis Gilbert