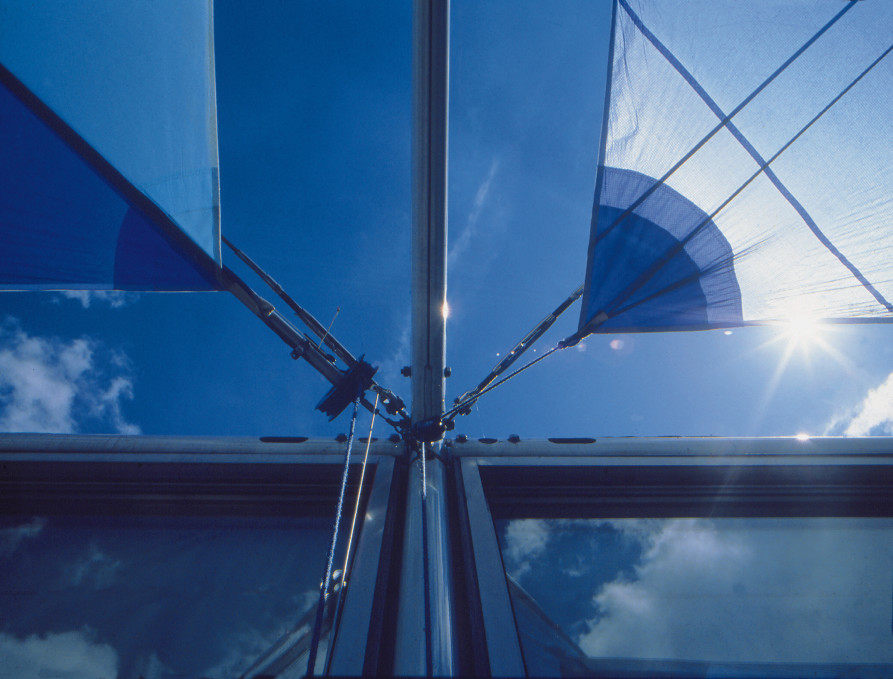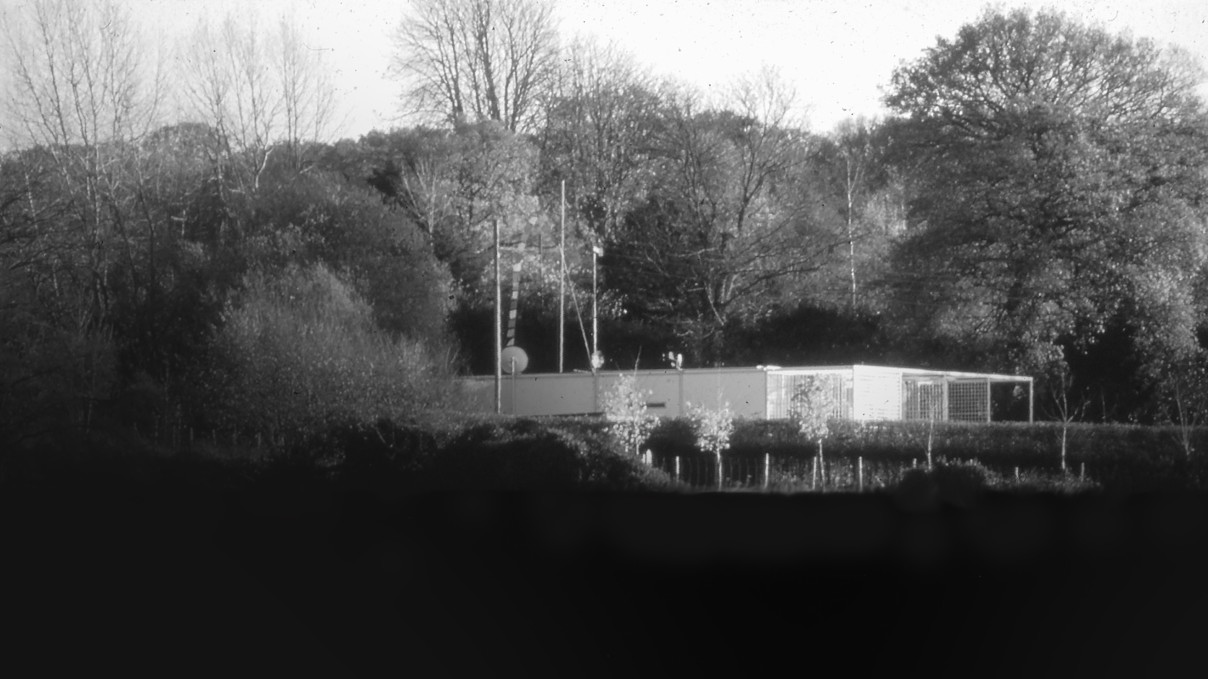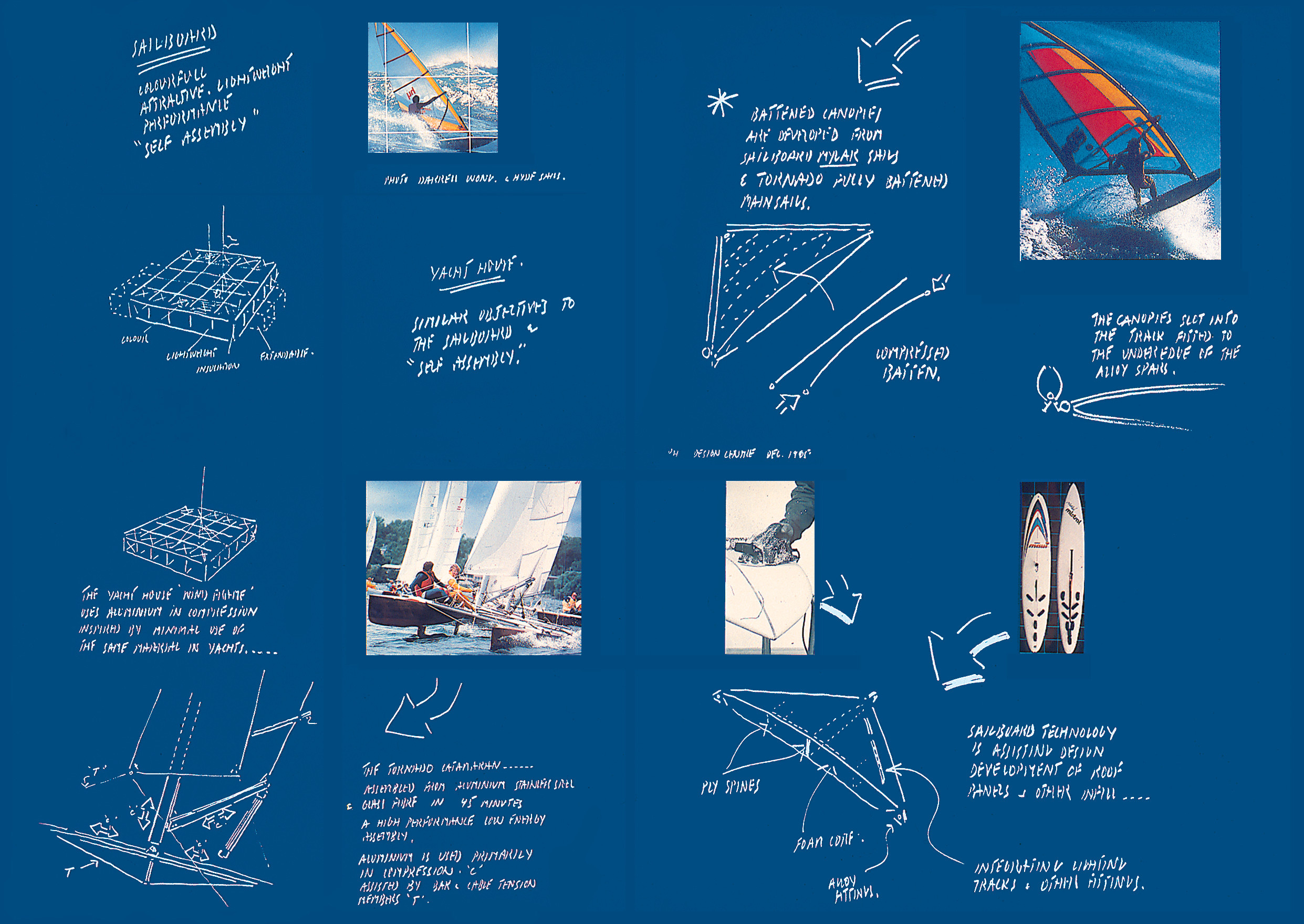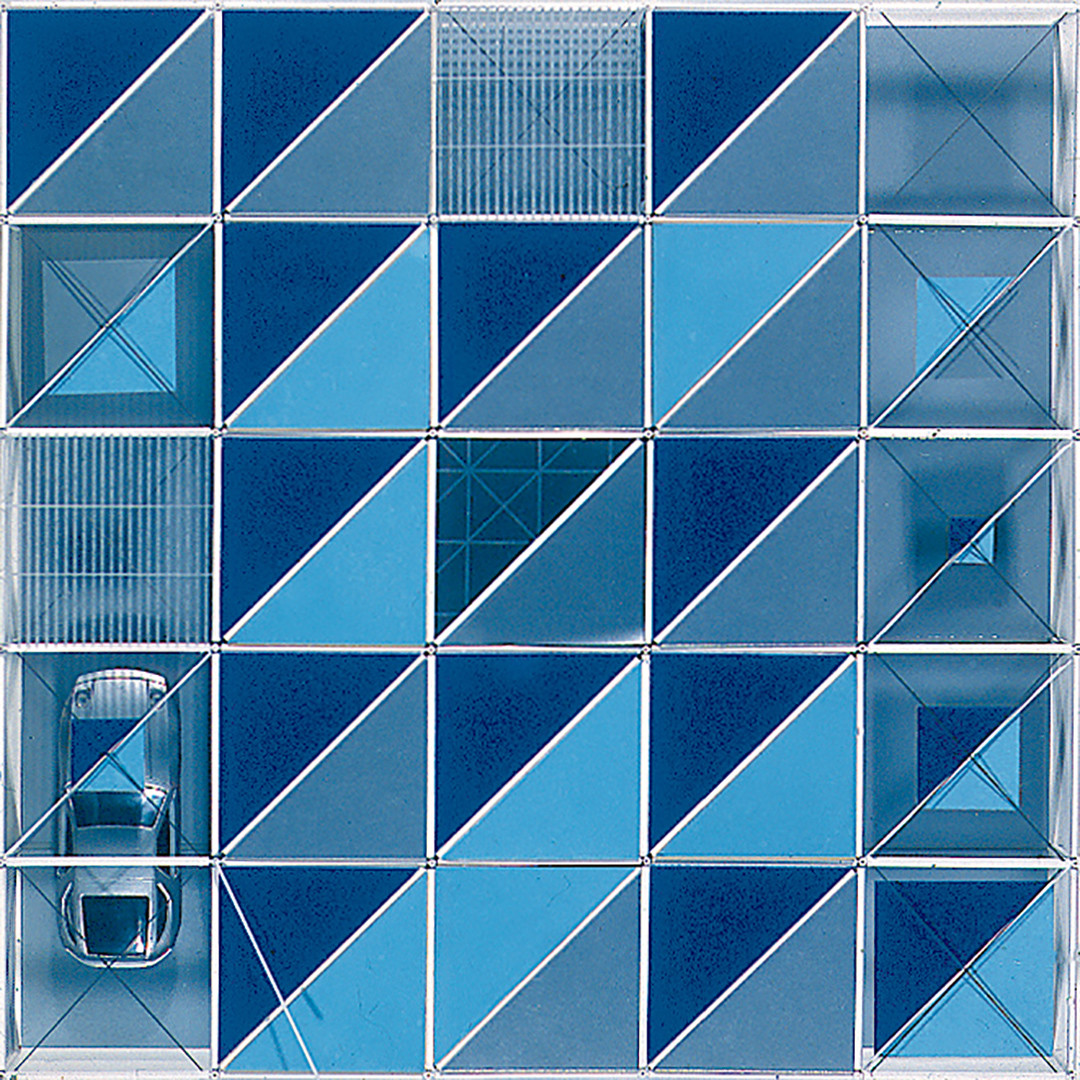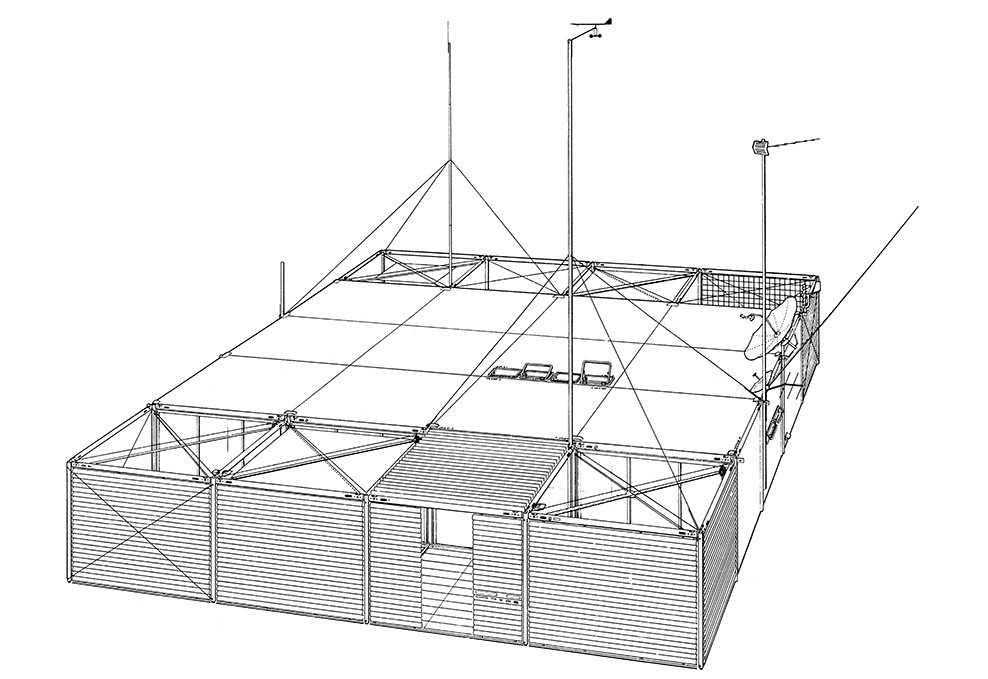 Key Information
Date: 1992
Client: Private Client
Location: Hampshire, UK
Floors: 1
Height: 3m
Total GIA (m²): 342
Overview
The Yacht House is so called as it is built with aluminium and stainless steel spars from a Tornado Yacht. The owner worked for a local yacht component supplier.
The Yacht House was the winner of a BBC 2 Television Innovation Award in 1994 and exhibited at The Museum of Modern Art, Home Delivery Show in 2008.
The building structure is arranged in a taught discipline of columns on a 3.7m grid. The house is a perfect square on plan made up of 5 x 5 bays giving a footprint of 342 sqm. The entrance is located on the axis and central bay. Roof and cladding modules can be moved to rearrange the plan and to add to as required by the owner. After the concrete slab was laid by a local builder the light aluminium and stainless steel frame was assembled on site by the owner and family in 5hrs 6minutes and 11 seconds.
The building design is influenced by The Case Study Programme and in particular houses by California architects Craig Ellwood and Raphael Soriano.
Richard Horden designed the roller reefing canopies to fit the yacht inspired architecture. This was later developed into production by various Austrian, German and USA canopy manufacturers. The horizontal architecture nestles into the New Forest woodland location with views westward over the Avon river valley. The painter Augustus John's studio can be seen on the distant hillside.
Consultant Team
Main Contractor: Proctor Masts
Structural Engineer: Frank Newby
Model Maker: Amalgam
Photography: Ken Kirkwood