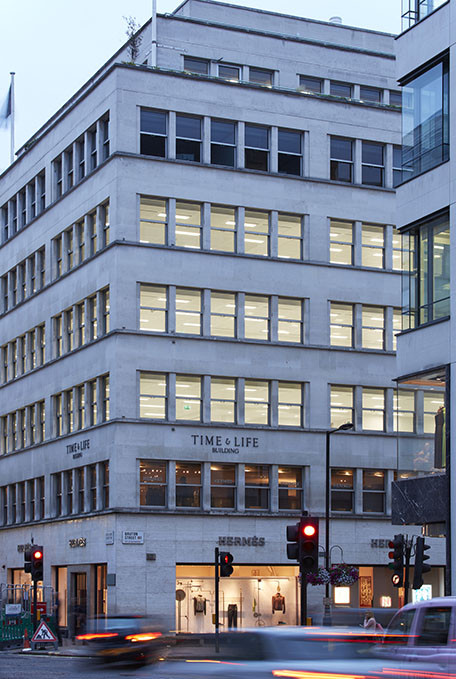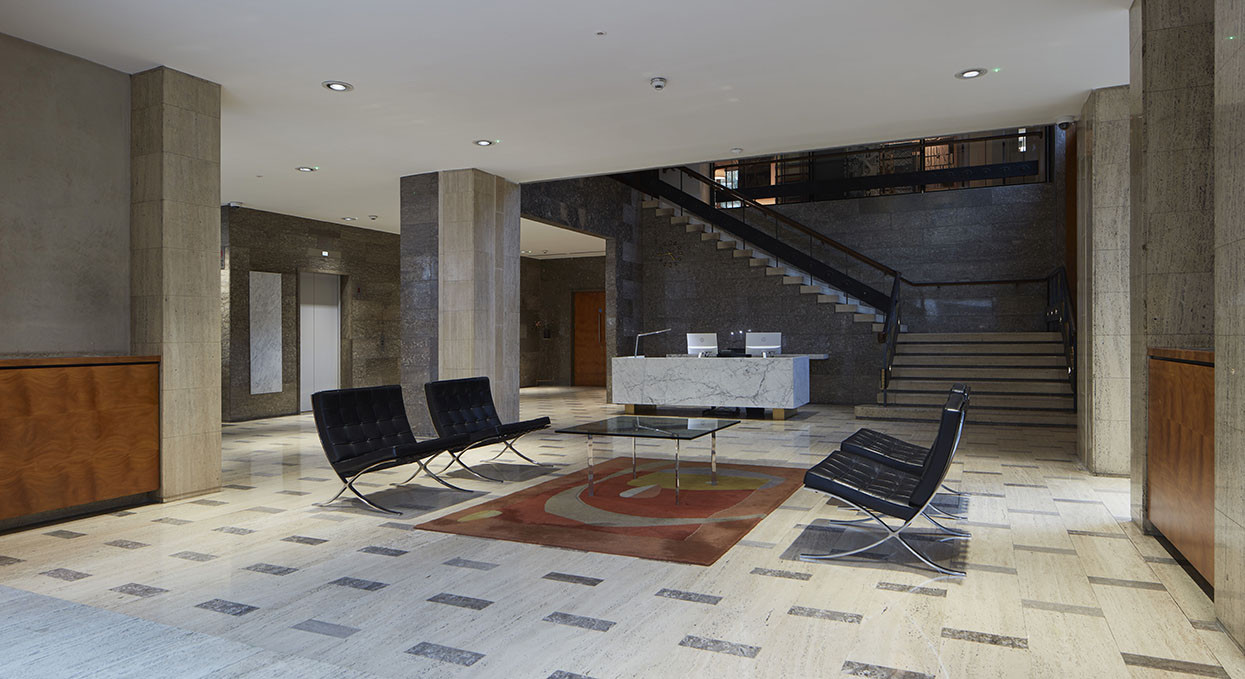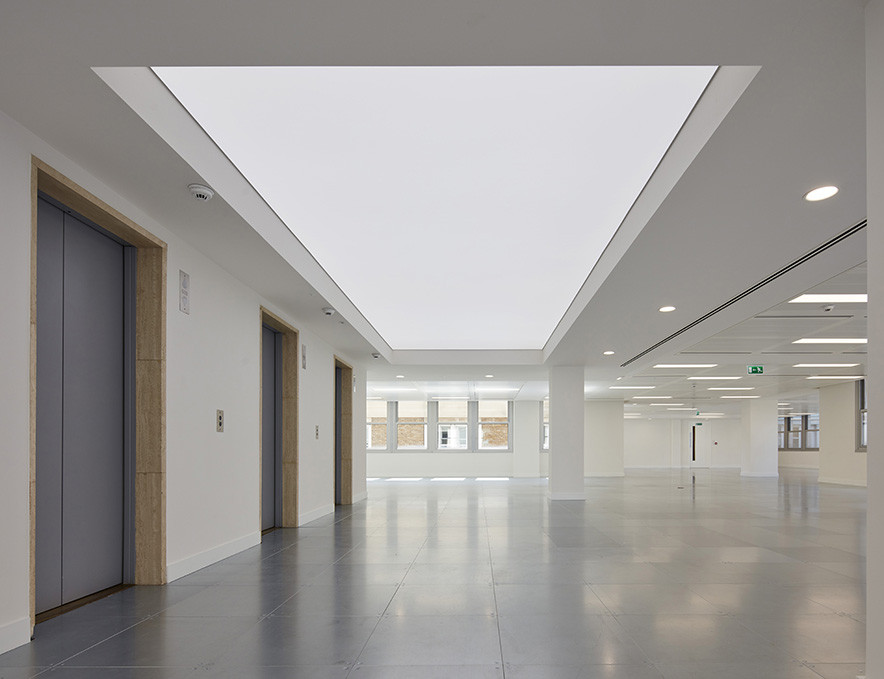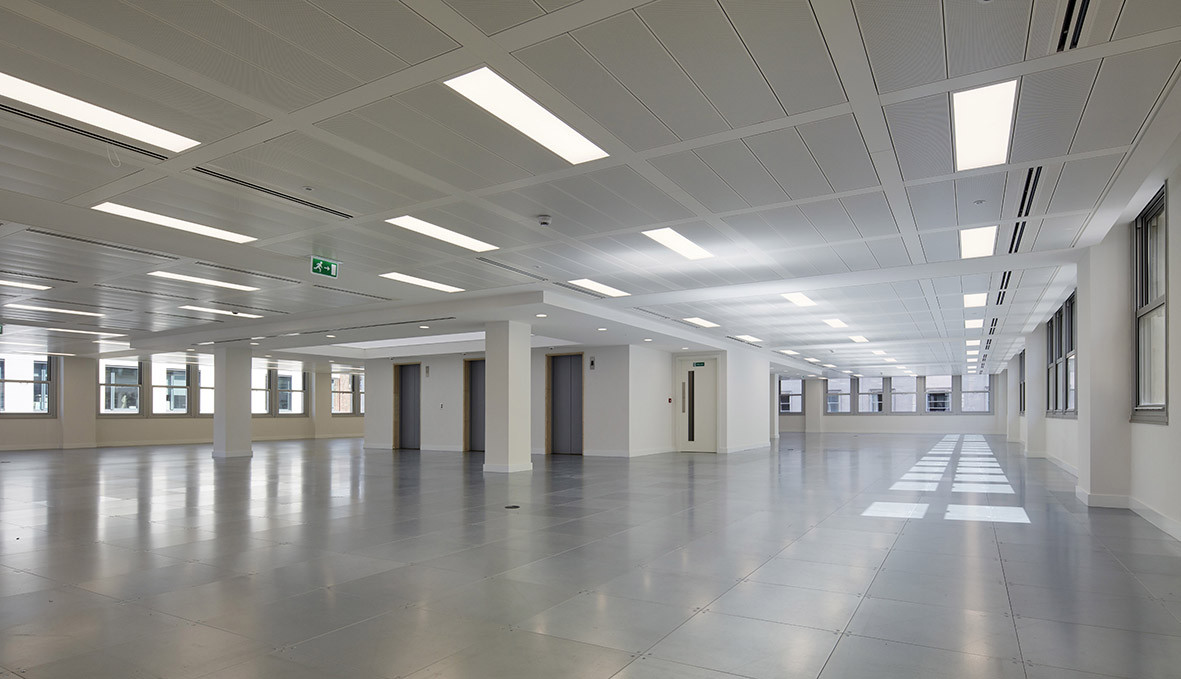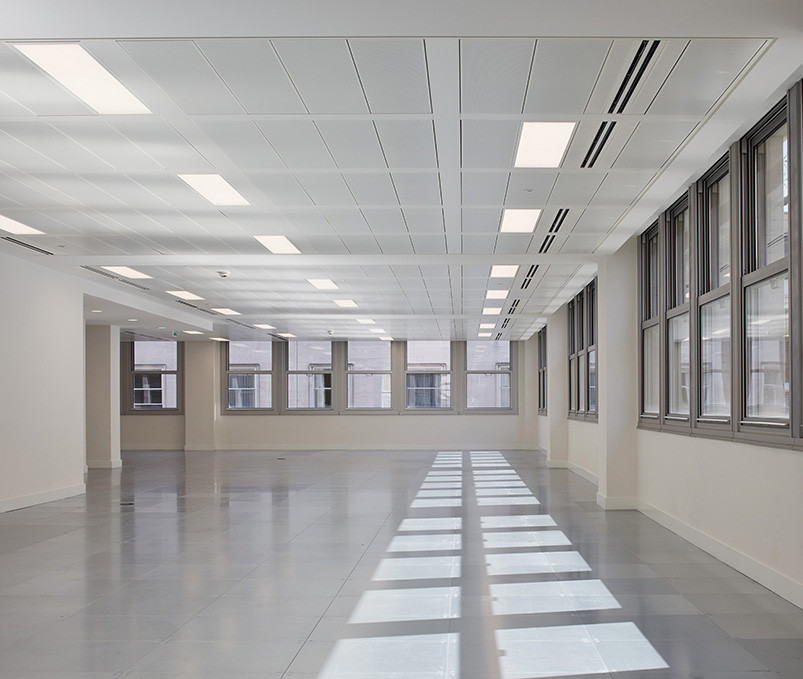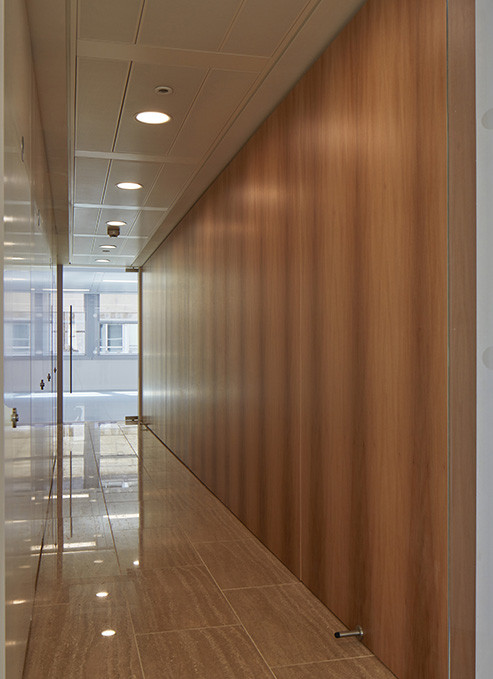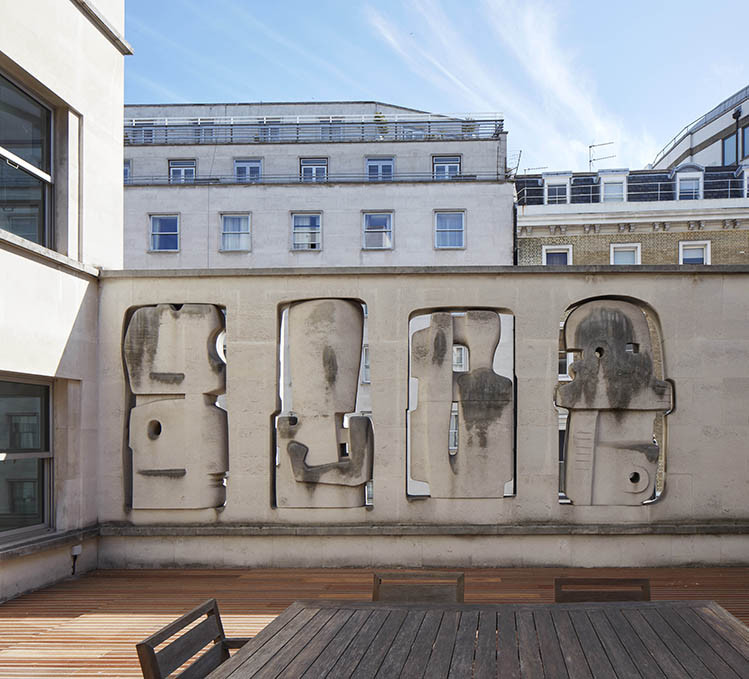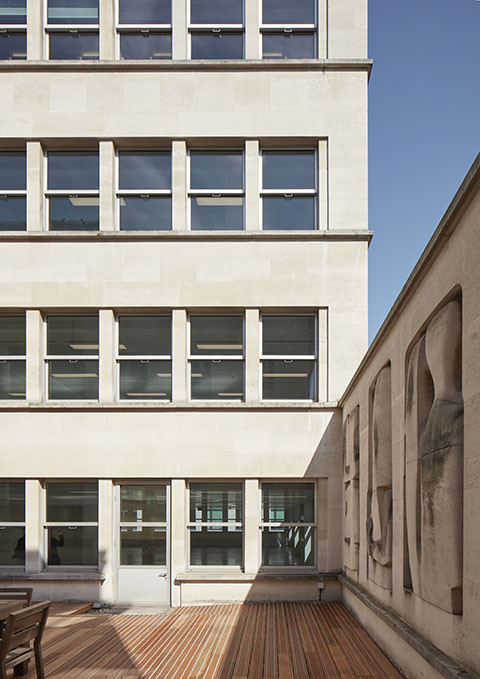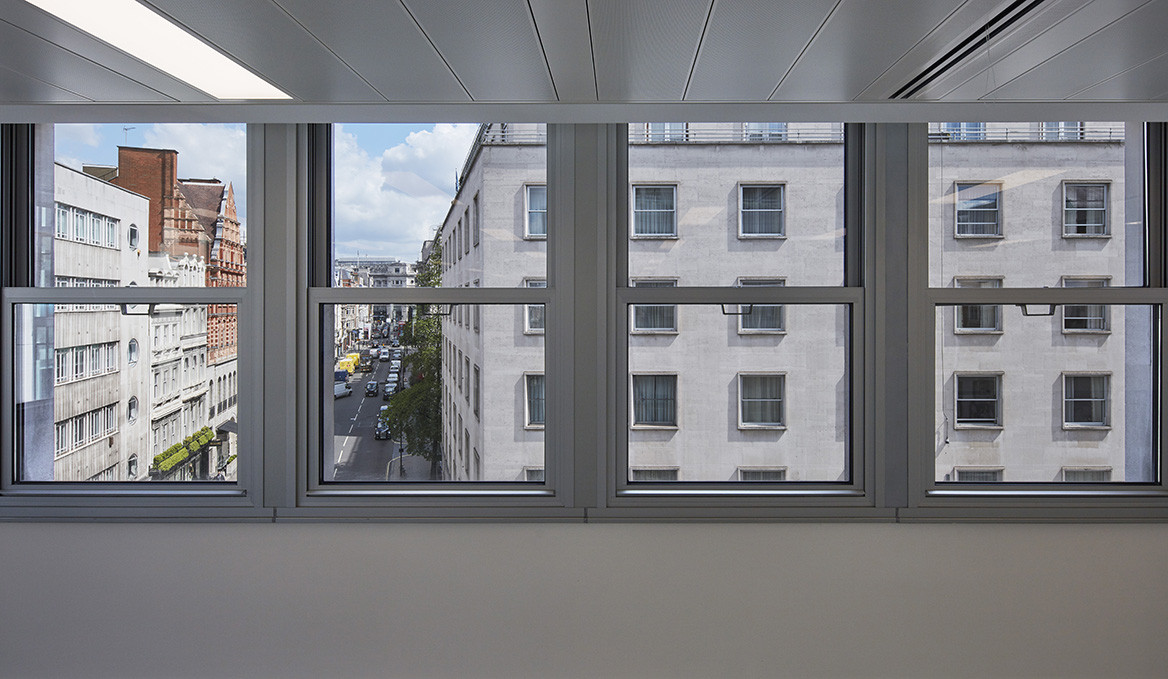 Key Information
Date: 2017
Client: Lancer Property Asset Management
Location: London, UK
Budget: £2,500,000
Floors: 6
Height: 21m
Total GIA (m²): 4,200
Office Area (m²): 2,700
Overview
The Time & Life building, a fine travertine and Portland stone clad cubic architectural form, was designed by Michael Rosenauer and completed in 1953.
It has a Grade II listing and contains sculptures by celebrated artists, most notably an open base relief at second floor level facing onto Bond Street by Henry Moore, as well as works by Ben Nicholson and other contemporary artists in the reception. An inclined form bronze sculpture by Henry Moore lies in an internal courtyard at first floor level. This open space provides a southerly outlook for the offices and retail areas for the Hermes showroom.
HCL provided a scheme for the complete refurbishment of the entrance reception, first, third and fourth floor offices and lift lobby including back to frame strip-out, new servicing, raised floors, suspended ceilings and new WC areas.
The reception area has been simplified and returned to its original open plan arrangement. HCL have designed a new reception desk that is low and informal bringing back the club feel and arrival experience of the original Time & Life Building.
Consultant Team
M+E / Services Engineer: FHP Engineering Service
Quantity Surveyor: Randall Simmons
CDM: Quoin Consultancy
Vertical Transportation: Murray Lift Services
Marble supplier: Stone Collection London Limited
Photography: Dennis Gilbert