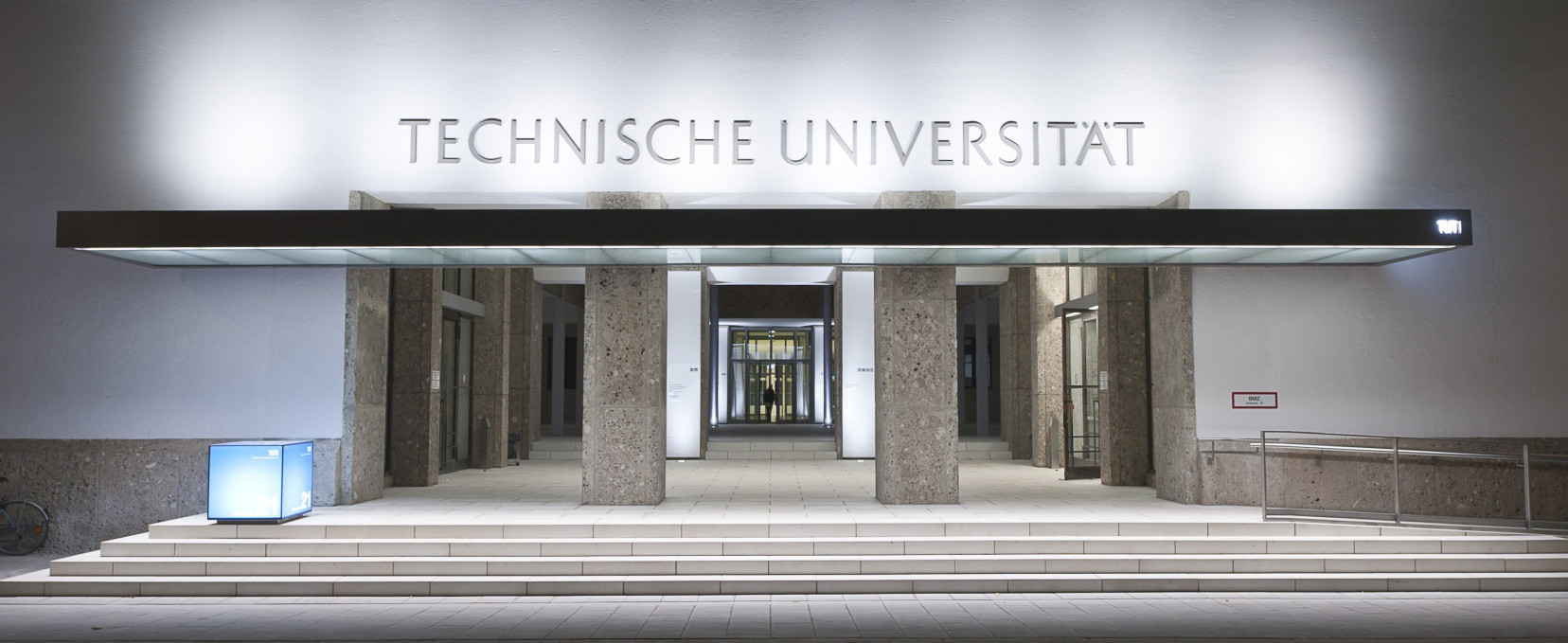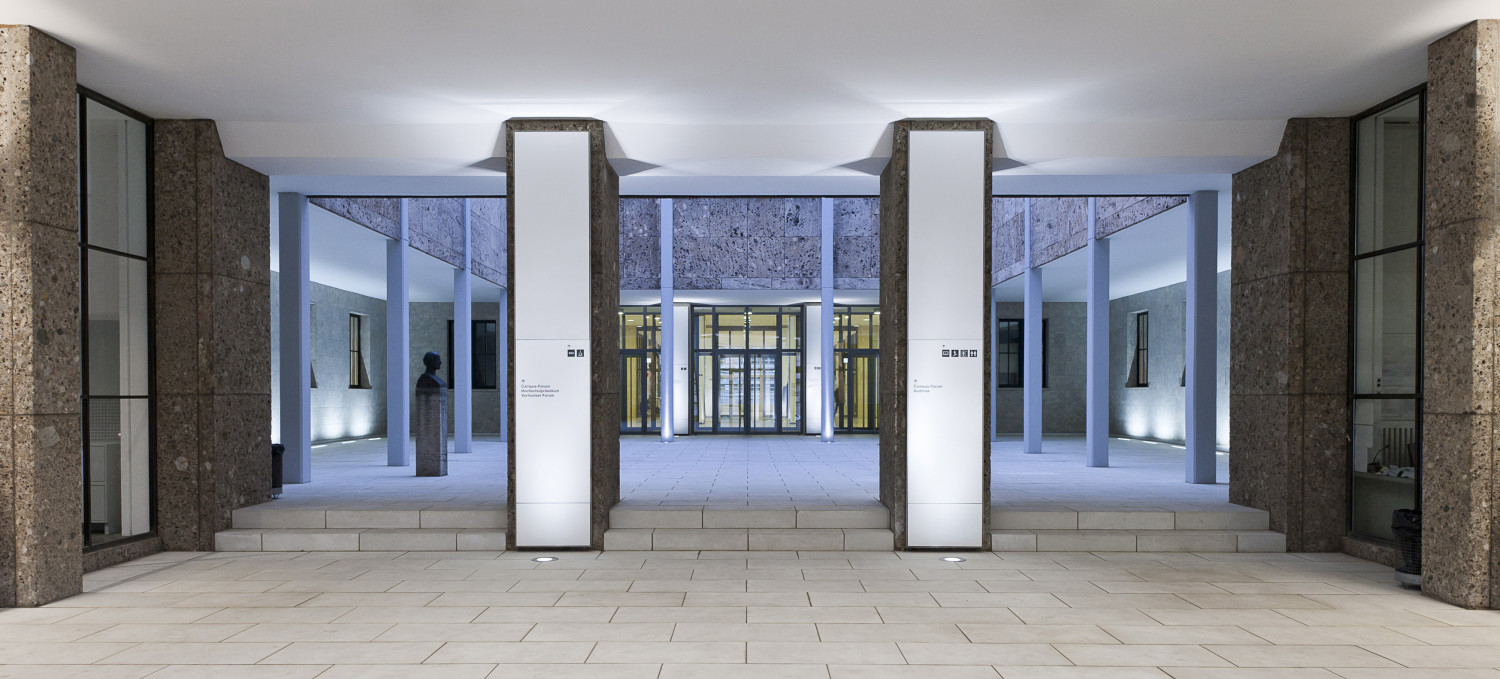 Key Information
Date: 2011
Client: The Technical University, Munich
Location: Munich, DE
Floors: 1
Height: 6m
Total GIA (m²): 670
Overview
The Technical University Munich is one of the elite universities in Germany with faculties for aerospace, mechanical and electrical engineering as well as architecture and industrial design. Siemens, The Fraunhofer Institute for Environmental Design, O2 Telecom and BMW are all organisations based in Munich and with a host of aerospace companies provide much funding and sponsorship support for the University.
The entrance is an important point of arrival for students and visitors as well as for the International Conferences held in the large Audi Max hall. Our role was to improve the 'visibility' of the main entrance building, built in the 1960s at 21 Arcisstrasse, which currently has a dark and austere presence.
The upgrade brings new lighting and white graphic design screens and clear way finding maps with current information displayed on digital screens. The external ramp improvements provide easier access for cyclists and the less able. The work coincided with the opening of the new all white Faculty Centre, by Prof. Fink which has panoramic rooftop terrace views across Munich towards the Alps. This is also a favourite social point and venue for lectures and faculty meetings.
Part of our work at the University has also been to produce a new exhibition system which is used for degree presentations by the students.